Wakefield, R.I. – South County Tourism Council announced the winners of the 15th Annual South County Photo Contest last night at a press conference and reception held at the South County Museum.  More than 250 entries were received capturing the essence of South County's 449 square mile tourism region. The winning photographs, along with several honorable mentions, will remain on display at the museum until September 9th. Stop by the South County Museum Visitor's Center and let them know you're there to see the photo contest exhibit and you'll receive free admission.
Ingrid Mathews of Wyoming, RI won first place and third place in the "A Beautiful Place" category, while second place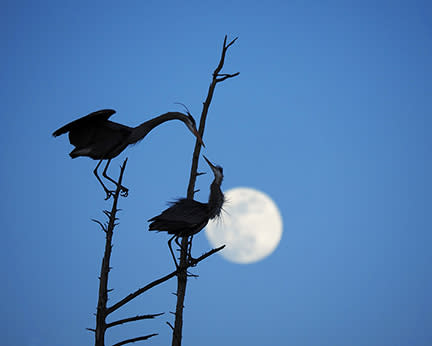 in that category was awarded to David Weekers of East Greenwich. Runners up were: Ingrid Mathews and Merrilyn Parry of Providence. Pictured left Ingrid Mathews' winning photo, "Love by the Light of April's Full Moon," taken in Exeter.
In the "People at Play" category, Gina Campbell of Wakefield won first place, Tammy Anderson of West Kingston placed second and Abeselom Zerit of Pawtucket placed third. Runners up were John Karavas of New Haven, CT and Ingrid Mathews. 
Louise Bishop, president of South County Tourism Council, said; "The love of South County is evident in the photo submissions. This year's photographers really captured the beauty of South County." Pictured below, Gina Campbell's winning photo, "Summer Solstice at the Pond," taken in South Kingstown.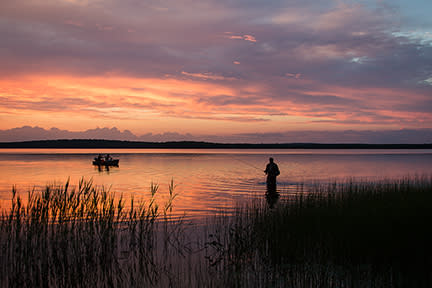 We were honored to have Susan Sancomb, (www.sancombphotography.com) renowned local wedding and portrait photographer judge this year's contest. Sancomb studied photography at the Rhode Island School of Design (RISD) and received her master degree at Southern Illinois University at Carbondale. 
The South County Tourism Council is a non-profit organization dedicated to promoting the towns of Charlestown, Coventry, East Greenwich, Exeter, Hopkinton, Narragansett, North Kingstown, Richmond, South Kingstown, West Greenwich and Westerly as a single leisure travel destination known as "South County".   For more information, please visit www.southcountyri.com.
 The complete list of winners with photo titles is as such:
Photo Contest Winners 2016
A Beautiful Place
1st Place: Ingrid Mathews: Love by the light of April's Full Moon, Exeter
2nd Place: David Weekers: Seagull's View Over Ninigret Pond, Charlestown
3rd Place: Ingrid Mathews: And then the Sun Appeared and Painted the Landscape Gold, Exeter
Runner Up: Ingrid Mathews: Narrow River Dawn, Narragansett
Runner Up: Merrilyn Parry: Deer in Snow, Narragansett
People at Play
1st Place: Gina Campbell: Summer Solstice at the Pond, South Kingstown
2nd Place: Tammy Anderson: Catching a Wave, Charlestown
3rd Place: Abeselom Zerit: Beach Runner, Charlestown
Runner Up: John Karavas: An American Vacation, Westerly
Runner Up: Ingrid Mathews: Early Morning Surfer, South Kingstown