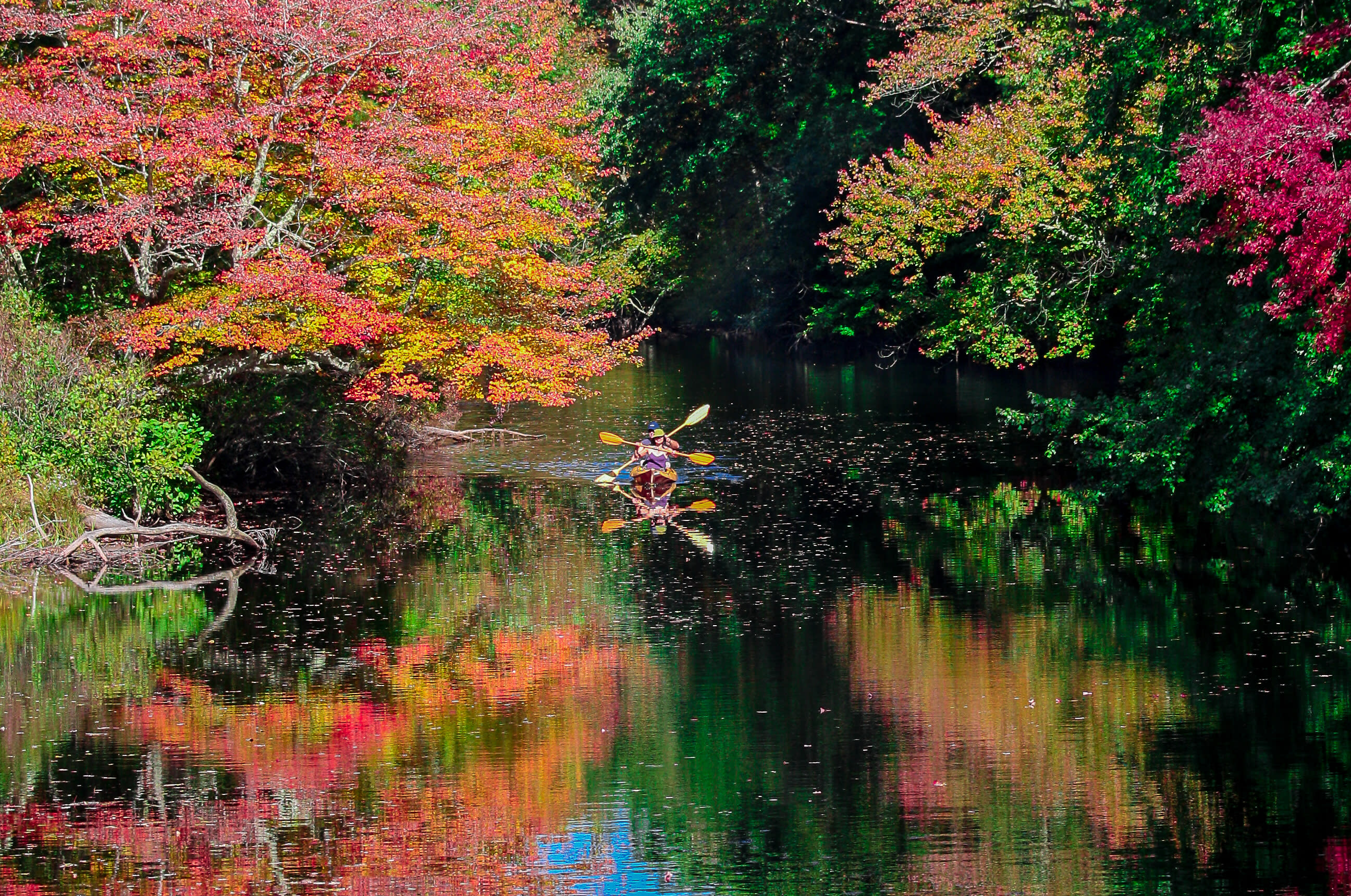 It's October, the spookiest month of the year. Fall has arrived in South County and the leaves are turning into brilliant gold, red and flame-colored shades and beginning to blanket the ground. Now is the time to visit and leaf peep all the beautiful fall colors, get a pumpkin spice coffee and an apple cider donut at Sophie's Brewhouse in Exeter and go visit Mercy Brown's grave at the Baptist Church cemetery also in Exeter. Did you know Mercy Brown was the first reported vampire in New England? And that her story was also said to be the inspiration behind Bram Stoker's Dracula? You can read more about Mercy Brown here. We encourage you to hike and bike your way around in the crisp autumn air. But when you're tired of self-guided activities, why not attend one of these fantastic fall events?
There are so many festive fall happenings this month. Here are 15 Fun Fall events you must experience in South County, RI:

Field of Screams Haunted Attraction
Nightmares come true at the three haunted attractions at Field of Screams: the Dungeon of Doom, the Dead River Haunted Hayride, and New England's only 4D haunted maze Cirque du Souls with nightmarish scary circus clowns. Can you say ZOMBIE PAINTBALL? Here's your chance to shoot zombies from a 30-foot 5-ton military transport truck as it travels through a ghost town full of zombies! For a frighteningly good time go...if you dare.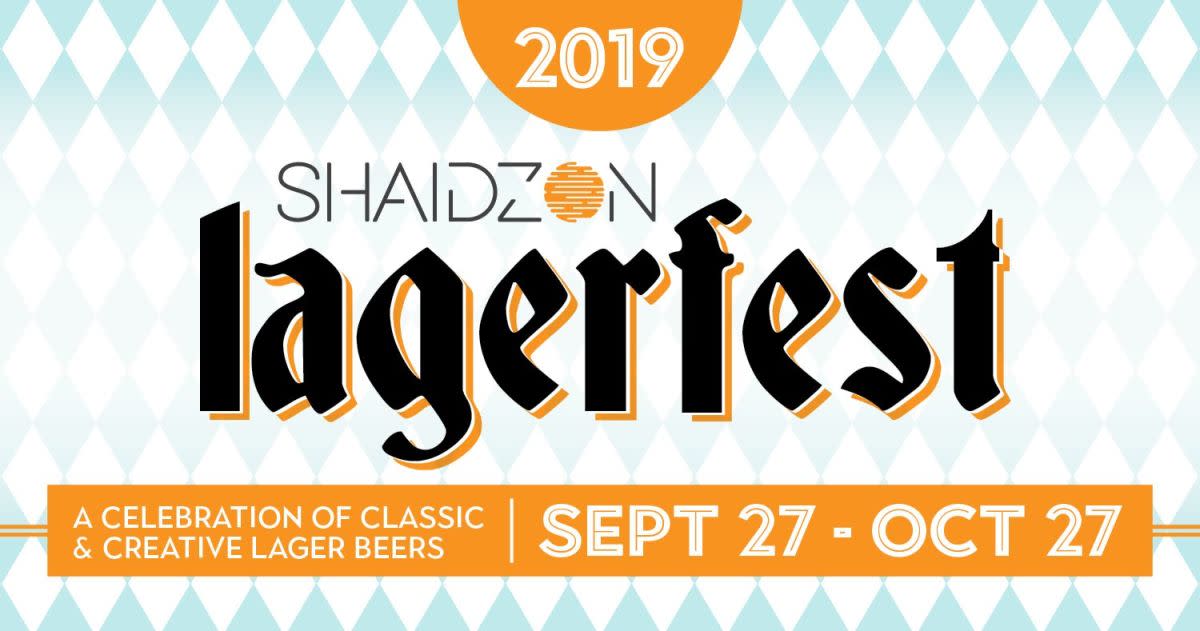 Shaidzon Lagerfest 2019
September 27, 2019 - October 27, 2019
A celebration of classic and creative lager beers. One month long. Several lager beer styles: Oktoberfest, Schwarzbier, Bock, Pilsner, Abanonded Hope-Fresh hopped American Lager (with hops from Hope Hops Yard in West Kingston), and Lager X (mystery lager). Live Music every Friday evening and Saturday afternoon from: Friday September 27th: the Z-Boys Saturday September 28th: The Dan San Band Friday October 4th: Cross Rhode Blues Saturday October 5th: Rival Roots Friday October 11th: The PDX Broadsides Saturday October 12th: Third Signal Friday October 18th: Shacklehands; Food: Burgundians Saturday October 19th: Back Track Friday October 25th: The Mercy Brown Band Saturday October 26th: Eddy's Shoe.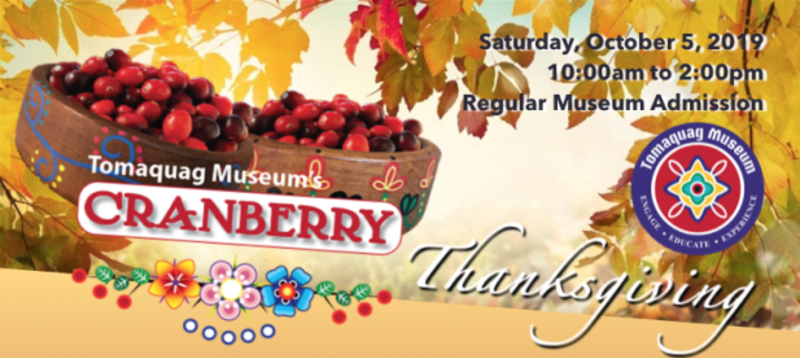 Cranberry Thanksgiving at the Tomaquag Museum
Saturday, October 5th
Tomaquag Museum's annual Cranberry Thanksgiving Celebration is a fun event for the whole family! They honor the cranberry season with a cultural celebration including traditional Native music, dance, games, native vendors, tours of the museum and more. Plan to arrive early for our opening ceremony at 10:30am.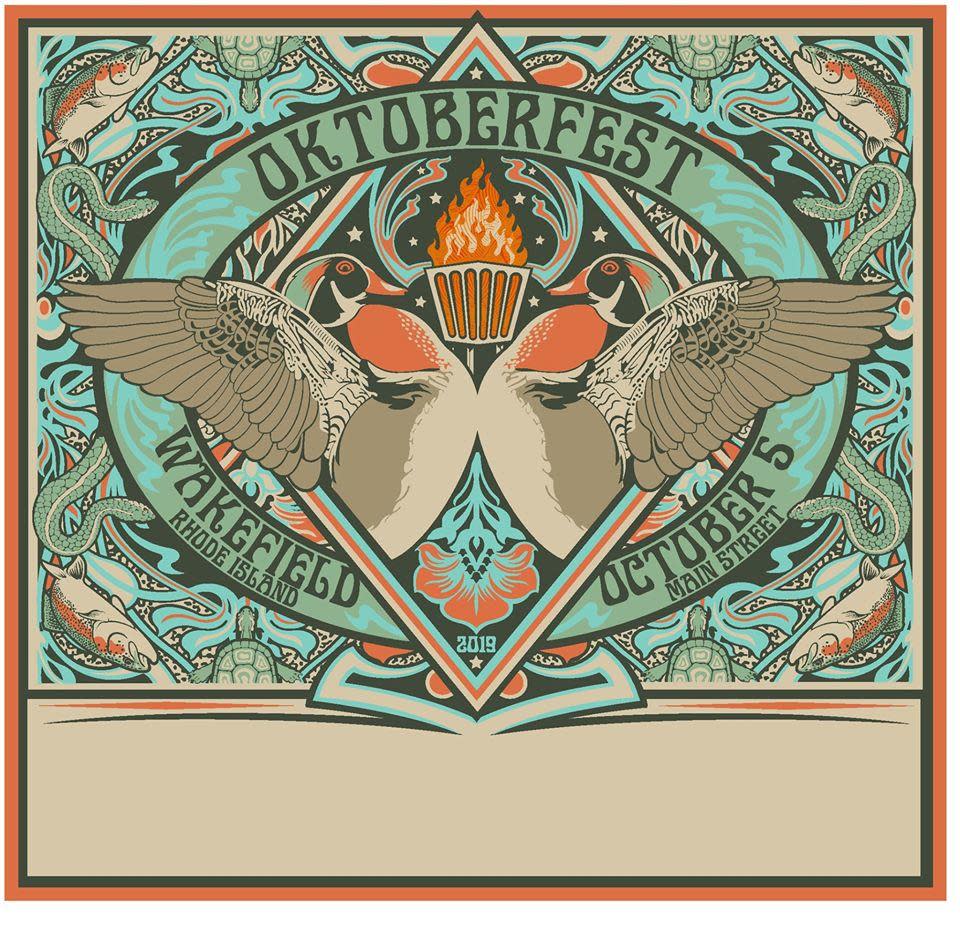 Wakefeld Oktoberfest
Saturday, October 5
Oktoberfest comes to Wakefield! Come to Main Street for the 4th annual Oktoberfest...a day of live music, street performers, dancing, vendors & original art, kids games, RiverFire, and food & drink between noon and 11 PM on Saturday, Oct. 5th, in downtown Wakefield. Enjoy evening RiverFire, and family friendly activities all day! Shop Main Street and visit with up to 100 artisans and vendors! Local music all day on Main Street, the Biergarten and The Contemporary Theater Stages! Come meet and greet the amazing Big Nazo characters, NE Revolution's Slyde the Fox, Paws Patrol characters, Rhody Ram, the NiRoPe characters, Disney Princesses, and more! If that's not enough....how about a fire dance, classic dance performances by Providence's The TropiGals, Irish step dancers, magical mayhem by The Great Baldini, and more! The daytime and street events are FREE! Visit the biergarten for authentic bratwurst & sauerkraut, apple strudel, apple cider, sausage & peppers, and more. The evening entertainment in the biergarten includes authentic German music and dancing from our friends at the RI German-American Cultural Society, and major bands. A suggested donation of $5 gets you entrance to the biergarten and helps to offset Wakefield Village Association's costs to host this community event! Learn more.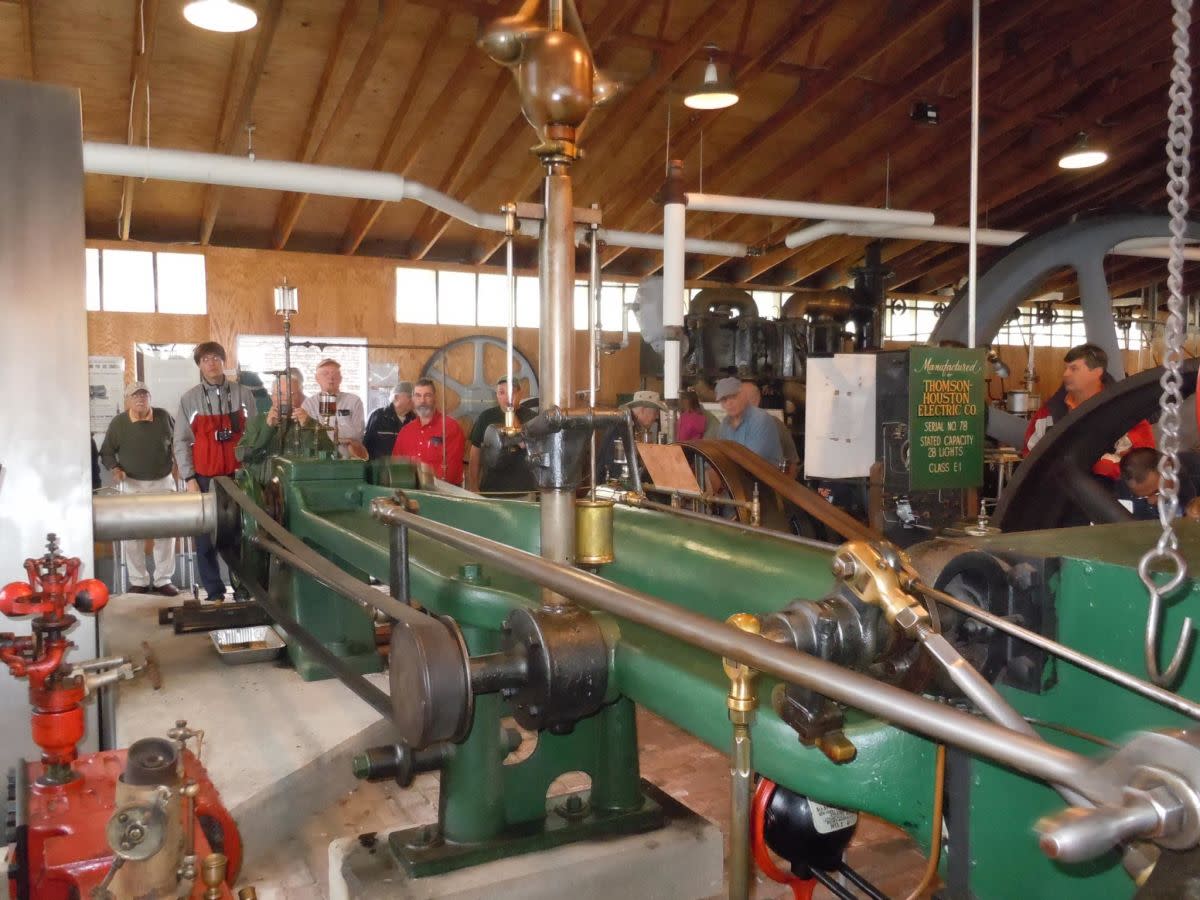 Yankee Steam-Up
Saturday, October 5th at the New England Wireless & Steam Museum in East Greenwich
The Original Old-Fashioned YANKEE STEAM-UP, New England's Oldest Engine Show is back. Featuring huge, historic RI steam engines restored to running condition and operating on live steam! These engines represent RI's legacy as an industrial power in manufacturing. See working steam engines of every kind. See model and small engines running on steam, gasoline and compressed air. Antique autos, launches, and more. Free parking, snacks and lunch available. Rain or shine. Learn more.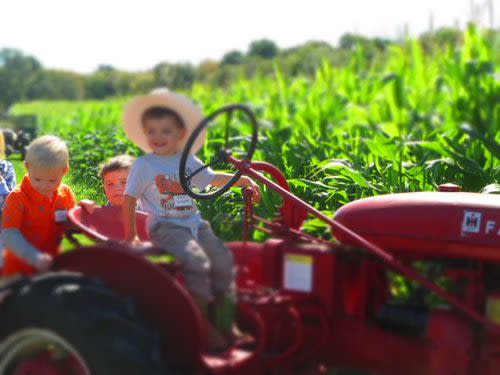 Fall Harvest Festival Weekends at the Farmer's Daughter
A celebration of harvest for all ages! The Harvest Festival will run every weekend starting September 21st & 22nd 10:00am to 4:00pm Enjoy a fun-filled Fall day at the Farmer's Daughter! Activities Include: Pony Rides, Antique Tractors, Pumpkin Painting, Furry Animal Friends, Scavenger Hunt, Straw Bale Maze, Pumpkin Slingshot, Scarecrow Making, Pumpkin Bowling, Corn Maize, Pumpkin Patch Arcade, Pumpkin Checkers, Face Painting, Barrel Train Ride, Hay Rides, Pumpkin Putting, Sac Races, and of course FUN! ***Activities run weather permitting***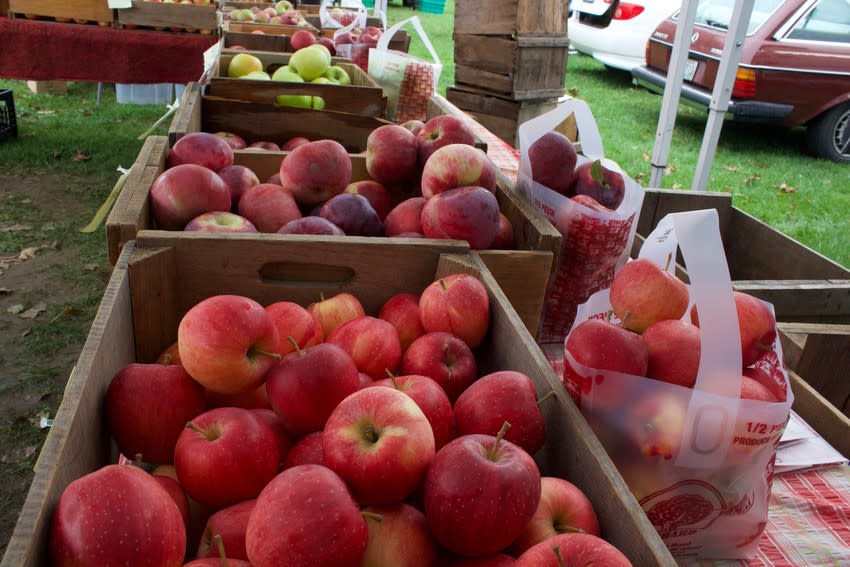 Apple Day 2019 at Coastal Growers Market
Saturday, October 12th
Fall Apple Fest celebrations include vendor samples, fall eats, and family fun! We'll have samples from (to date): Whalers Brewing Company Rhed's Hot Sauce KNEAD Doughnuts Barden Family Orchard Luckyfoot Ranch Olga's Cup and Saucer. Festivities take place during market hours.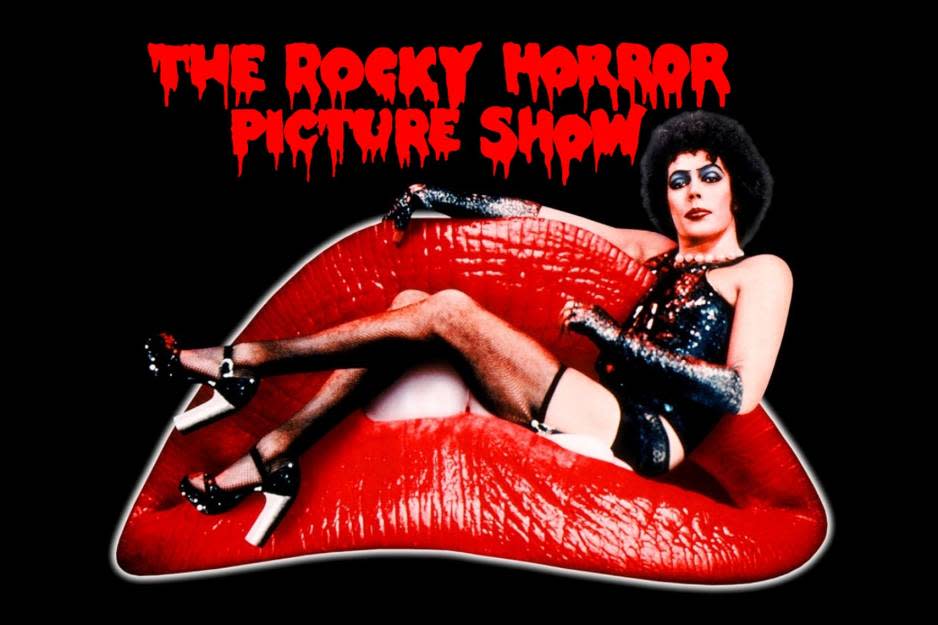 ROCKY HORROR PICTURE SHOW- Presented by RKO Army
Friday, October 18th
In this exciting show, the RKO Army brings the cult classic movie, The Rocky Horror Picture Show, from screen to stage in an interactive event that will have you on your feet dancing and shouting lines back at the film. Sweethearts Brad (Barry Bostwick) and Janet (Susan Sarandon), stuck with a flat tire during a storm, discover the eerie mansion of Dr. Frank-N-Furter (Tim Curry), a transvestite scientist. As their innocence is lost, Brad and Janet meet a houseful of wild characters, including a rockin' biker (Meat Loaf) and a creepy butler (Richard O'Brien). Through elaborate dances and rock songs, Frank-N-Furter unveils his latest creation: a muscular being named "Rocky." This performance also includes RKO Army's performance of Michael Jackson's Thriller. NOTE ABOUT PROPS: Audience participation props cannot be brought into the theater. There are no exceptions to this rule. RKO Army will be selling Prop Bags at the door, only $3 each or 2 for $5, and these sales help the cast cover their expenses. Tickets to this event include an additional $2 Historic Restoration Fee which assists in restorations and repairs of the Greenwich Odeum.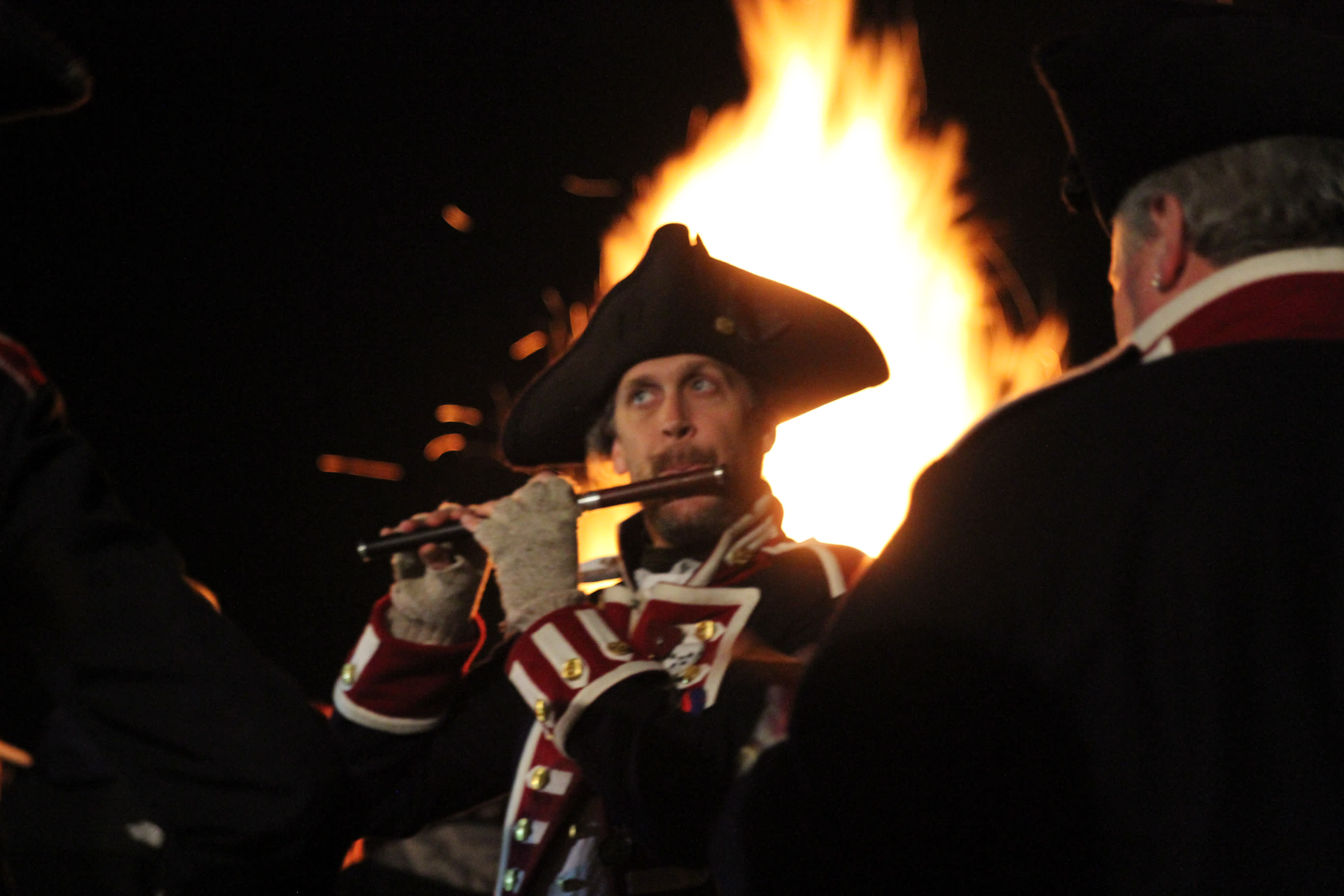 22nd Annual Guy Fawkes Bonfire Night
Saturday, October 19th
See the Misquamicut Players re-enact the 1605 trial for treason of Guy Fawkes at The Windjammer. Complete with music, bonfire, dancers, actors, fife and drum and more.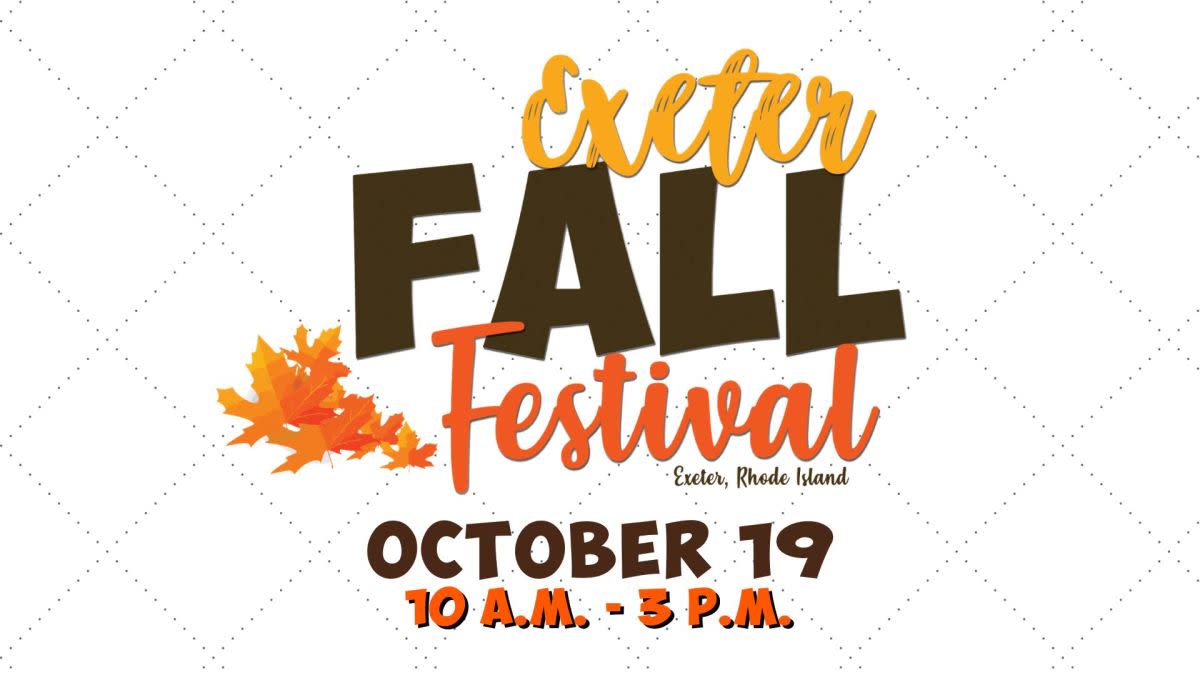 7th Annual Exeter Fall Festival
Saturday, October 19th
Join the Friends of Exeter Public Library Fall Festival at Yawgoo Valley Ski Area on Saturday, October 19 for a Family Fun event! Outdoors the festival to benefit the Public Library while introducing you to local businesses and artisans. Indoors find Yawgoo Valley's annual used ski & snowboard sale! Rain or Shine. Hay rides, pumpkin painting, Kool Kat face painting, raffles bake sale, carnival games, food trucks, local authors selling & signing original works! Smiles by Sandy the Magician RI, State Police K-9 demonstration, Rhythm & Dance Center, music, book sale & much more!!!
Fall Foliage Frolic Presented By: The Kayak Centre
October 19-20
Autumn in New England. What better place to enjoy it than in southern Rhode Island. Join us and experience it from a spectacular vantage point – the seat of a kayak. These trips are designed to be colorful and fun as we take in the sights and rich natural elements of Rhode Island. This excursion explores the quiet waters or Reynolds Pond and a portion of Big River in central Rhode Island. Floating past water lilies and other beautiful aquatic plants, we may see some great blue herons, red-winged blackbirds, and perhaps even a beaver! We'll make our way through a sinuous, slow-moving river through a vast swamp. Kayaking through these shallow, freshwater environments is a perfect way to experience them up close.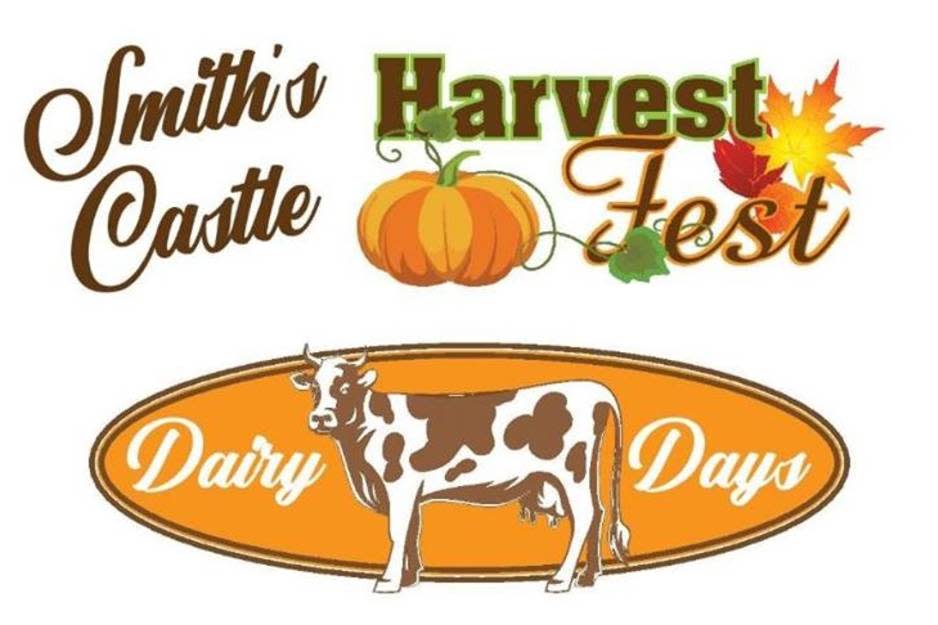 Harvest Festival at Smith's Castle: Dairy Days, The Farm Years
Saturday, October 19th
Smith's Castle will be hosting their Annual Harvest Festival on Saturday, October 19, 2019 from 12 to 4 p.m. (Rain date October 20, 2019). This year the historic house and grounds will again feature Dairy Days. This event is a fun and educational time for children of all ages. Docents will be available for house tours and University of Rhode Island Master Gardeners will be available in the Herb and Dye Garden for information and to provide free soil testing. The new Woodland Trails (Spring Path, Old Farm Road Trail and Sea View Railroad Path) will be open for your enjoyment. The Ladies of the Rolling Pin (Morris Dancers) and the music group Jesse Liam Trio will entertain you. South County History Center's traveling exhibit: "Kenneth Mars: A Life Beyond the Lens" will showcase historical life in South County. There will be colonial games and crafts, face painting, a pumpkin roll maze and other events such as farm exhibits and demonstrations of butter and Johnny Cake making. Vendors and artisans will be on hand with handcrafted items, goods and food. Enjoy our special homemade apple crisp, ice cream, cider, hotdogs and more during this day of family fun. Admission: $8.00 per adult, $6.00 children 6-12 years. Children under 6 years and Castle members free. Family cap $20.00. Relax and enjoy a fine autumn day celebrating the bounty of the harvest season!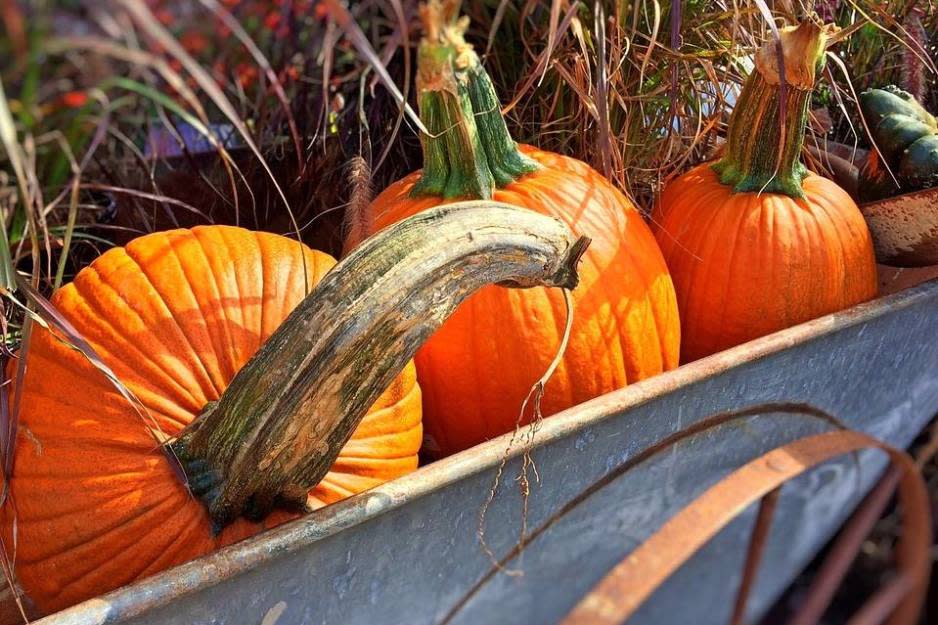 Kinney Bungalow 23rd Annual Pumpkin Festival
Saturday, October 19th
Head over to Kinney Bungalow for hayrides, pumpkin painting, outdoor exhibits, kid's entertainment, face painting, and more! Sunset Farm Store will be open to purchase Seasonal Pies, Bread and Cookies. 12- 4 p.m. Also: Sunset Farm, Farm to Table Food Truck Rain date: Oct 20.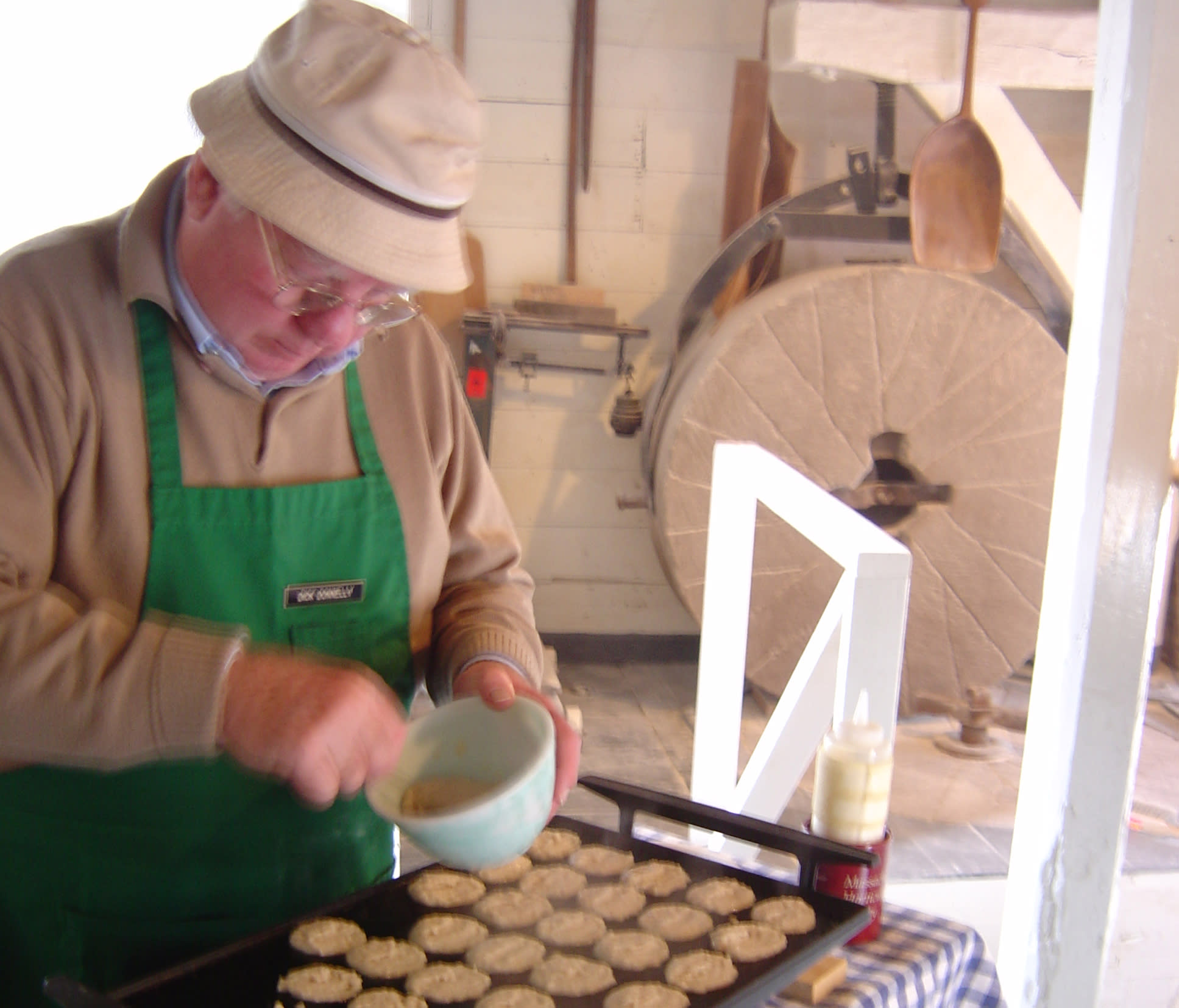 Autumn Open House Weekend at Kenyon's Grist Mill
October 19 - October 20
Enjoy free tours of the mill with Johnny Cake demonstrations. Sample free Johnny Cakes and local coffee. Larger orders of Johnny Cakes will be available for purchase. Visit the shop for a variety of Kenyon's products and local items. Warm up to some Clam Cakes & Chowder. Kayak along the Queen's River for only $15/hour per person. All equipment is provided. Kayak rentals are first come; first serve. We will not be taking reservations. All rentals will be on the Queen's River only.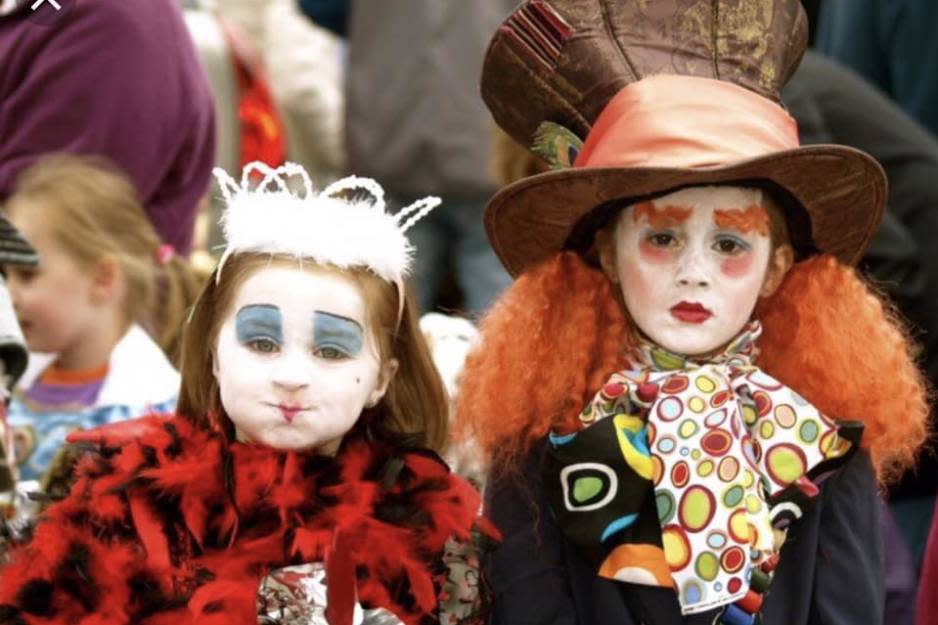 Wickford Village Wicked Week
October 25 - October 31
Celebrate the excitement of autumn and the Halloween season as Wickford Village hosts a great line-up of family fun and events during Wickford Village Wicked Week. Whether you want to have a night out with friends in the crisp fall air, learn some interesting town history, or bring the kids for seasonal crafts and trick-or- treating, there's something fun for everyone - October 25th through Halloween and it's FREE! Horrible's Parade on the Sunday before Halloween.