Raw bar selections at The Brasserie at Weekapaug Inn
Weekapaug Inn just premiered a new dining experience. Welcome to the Brasserie. While formal dining is still available in the Restaurant, the Brasserie, will offer a more casual setting featuring an array of locally sourced, farm-to-table dishes at an affordable price point.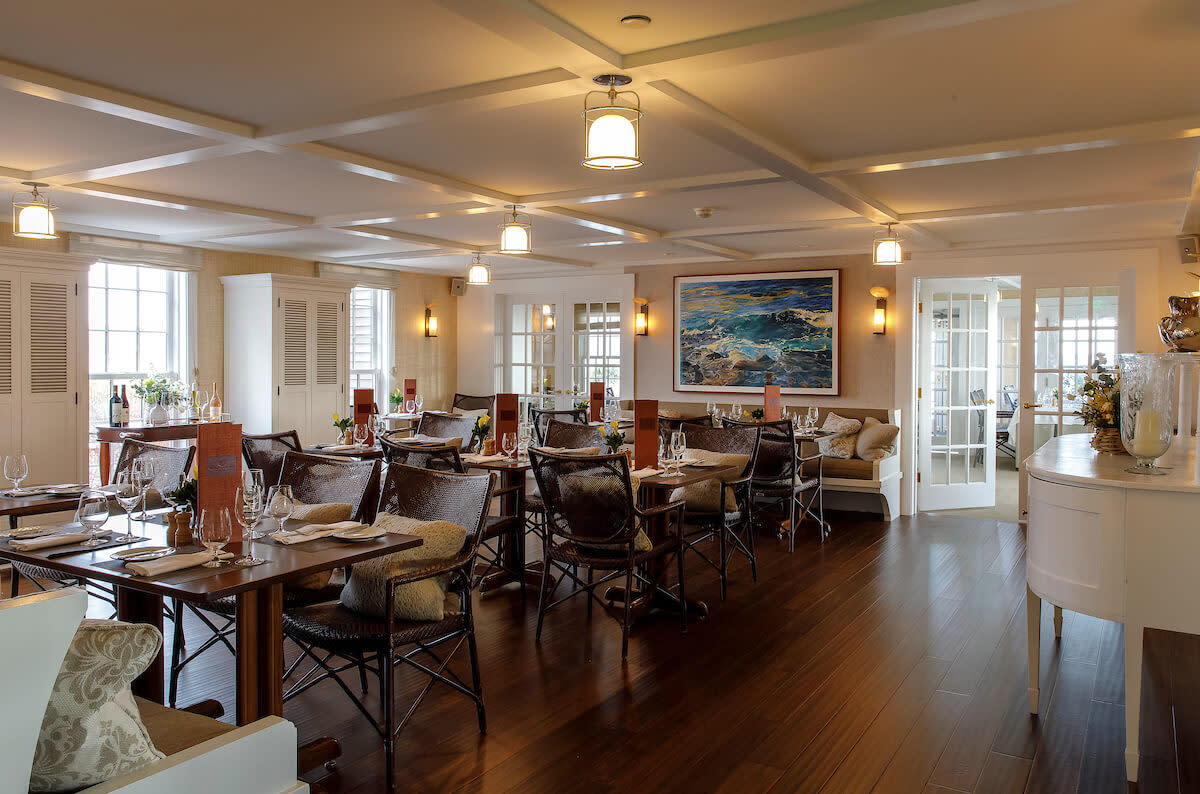 The Brasserie at Weekapaug Inn
Chef Devin Bozkaya has created a menu of French and European inspired dishes that will change seasonally but remain authentic, delicious, and full of comfort. The menu is designed so that you can mix and share, family style. Choose proteins, vegetables and starches to you liking and in accordance to your diet. Vegetarians can choose multiple vegetable and starch courses, for example, while someone watching carbs can easily avoid those pesky starches altogether and choose vegetables instead. A raw bar, appetizers and an array of delicious desserts round out the menu.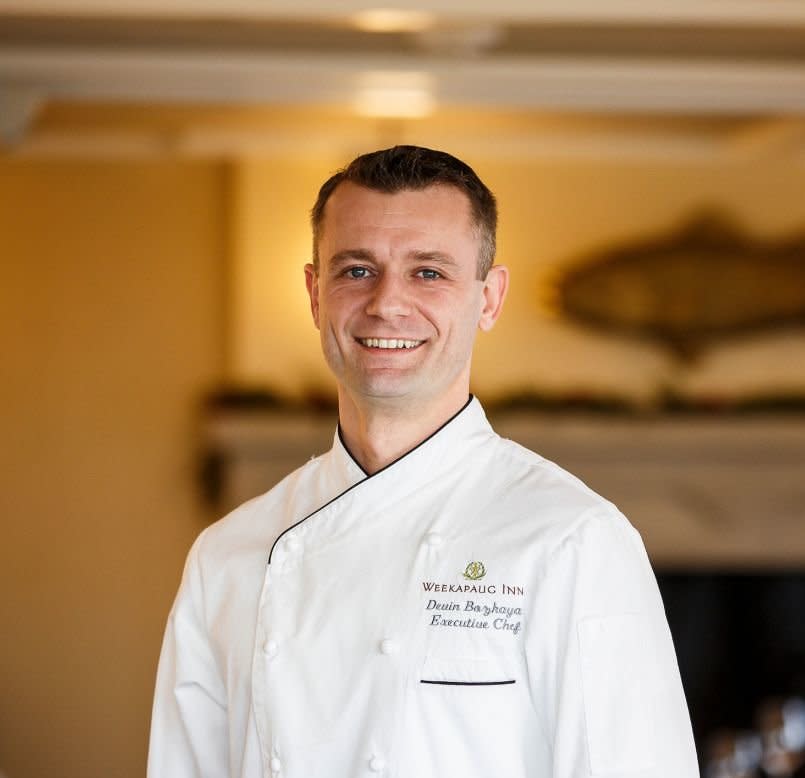 Chef Devin Bozkaya
An homage to old French Inns, Chef Devin says he wants guests and locals alike to feel like the Brasserie at Weekapaug Inn is "your house." Everyone is welcome and everyone can (and should) experience the relaxed, pond-side vibe of this beautiful inn. Weekly specials will include coq au vin on Wednesdays; fluke en croute on Thursdays; cote de boeuf on Fridays; bouillabaisse on Saturdays and more.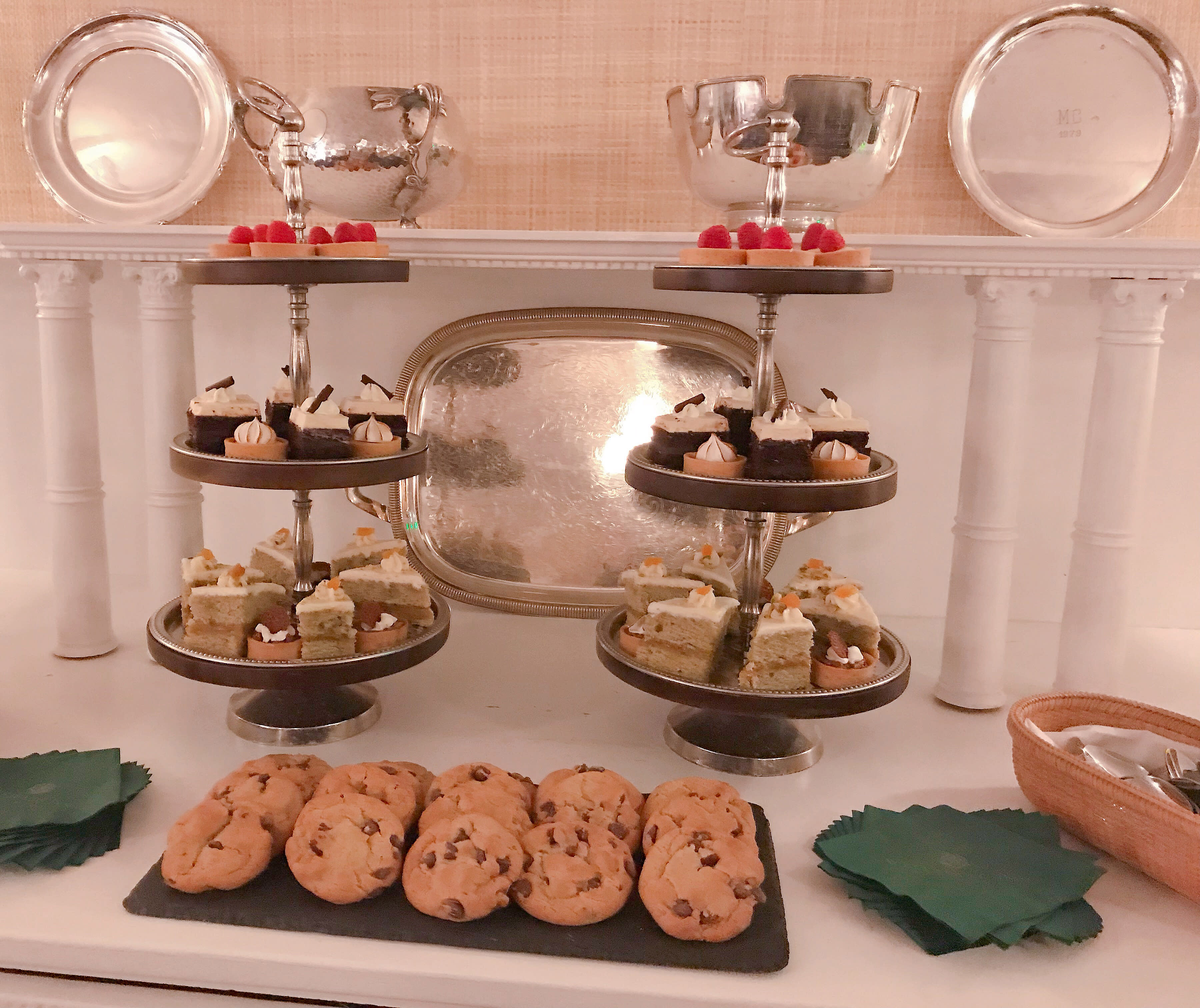 Dessert selections at the Brasserie at Weekapaug Inn
Weekapaug co-owner, Lang Wheeler says, "We want the Weekapaug Inn to be the parlor of the Weekapaug community." He welcomes everyone to enjoy the Brasserie and the grounds.