Part of the fun of traveling is immersing oneself into the local culture. The easiest way to do this is to eat like the locals do. In South County, there are many upscale restaurants with glorious views of the ocean to experience fine cuisine, but there are also those hidden gems that don't look like much from the outside that the locals favor. We'll share some of them with you here: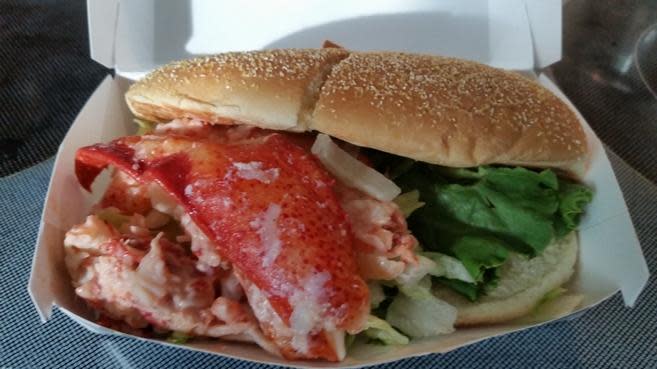 Photo courtesy of Providence Journal.
This week the Providence Journal wrote a piece covering The Bon Bon Appetit Food Truck on route 2 in Exeter. This is a favorite of locals who live nearby (and I'm one of them). Owner Bonnie Caldwell will make your lobster roll to your liking - you can have it with a little mayo, a lot of mayo, or no mayo at all and just hot butter (Connecticut style). Don't like lobster? You can also have hot dogs, hamburgers and more.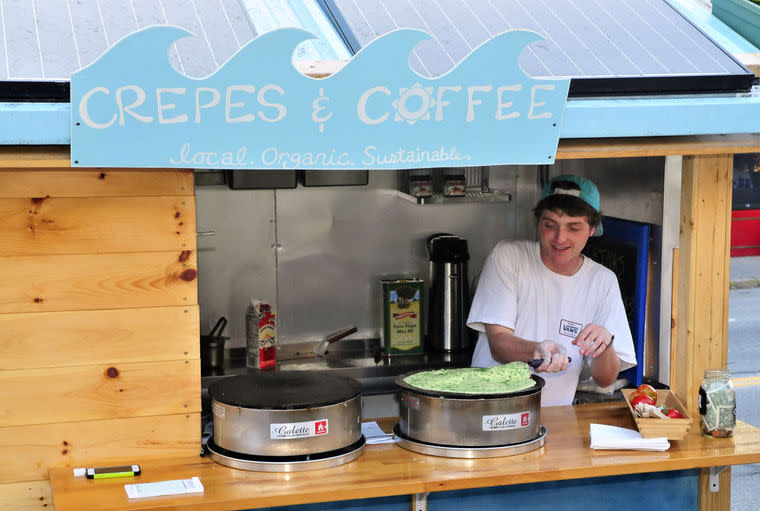 Photo courtesy Indpendent Newspaper
Also, this week, the Independent Newspaper covered Crepe & Coffee - a local, solar-powered food truck and cafe. Serving food made from locally sourced vegetables, they also serve coffee and delicious made to order crepes. Read all about it.

Another local favorite that gets fantastic reviews on TripAdvisor, is Twin Willows. Casual, friendly service with some outdoor seating - but the food is always delicious and plentiful. We recommend the salad topped with heaps of lobster and their Willows mac and cheese.
These are only a few of our secrets...find your own special places here.