Sons of Liberty Spirits offers three delicious seasonal whiskies that are easy to drink on their own, or if you prefer, mixed into seasonal cocktails. For hundreds of years brewers have been creating beers that complement the flavors of the season, yet no distillers have brought that seasonal concept to whiskey.
Infused with the juice from thousands freshly pressed Gala and Paula Red Apples from New England Cider Company, the apple flavored seasonal whiskey begs to be enjoyed on a cool, New England Fall night. The crisp, subtly sweet apple notes pair perfectly with the whiskey to create a drink that is fit for the season. The Apple Flavored Whiskey is available in the Sons of Liberty Tasting Room and at local bars and liquor stores.
The Honey Chamomile whiskey is infused with honey and chamomile flowers and delivers a unique and balanced flavor fit for cold weather enjoyment. The combination of floral and herbal notes, with a touch of sweetness, makes for a great after-dinner drink or a delicious warm whiskey cocktail. In a determined effort to always respect the whiskey, no artificial flavors or coloring are added. The Honey Chamomile Whiskey is currently only available in the Sons of Liberty tasting room.
Honey Get Me a Drink Cocktail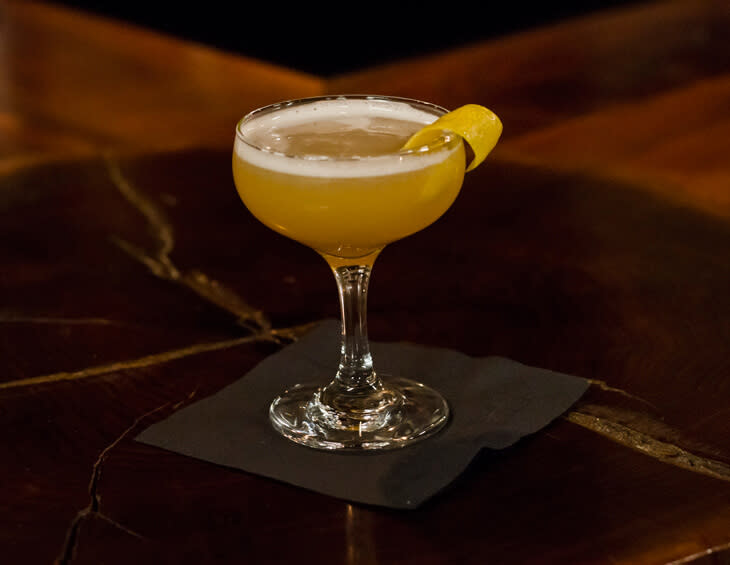 1 1/2 oz Sons of Liberty Honey Chamomile Flavored Whiskey
3/4 oz Honey Syrup*
1/2 oz Orange Liquor
1/2 oz Fresh Lemon Juice
Dash of Orange Bitters
Shake all ingredients with ice and double strain into a coupe glass. Garnish with a lemon peel.
* To make honey syrup, take equal parts honey and water and heat them in a saucepan until the honey melts into the water. Can be stored in the fridge for up to 2 weeks.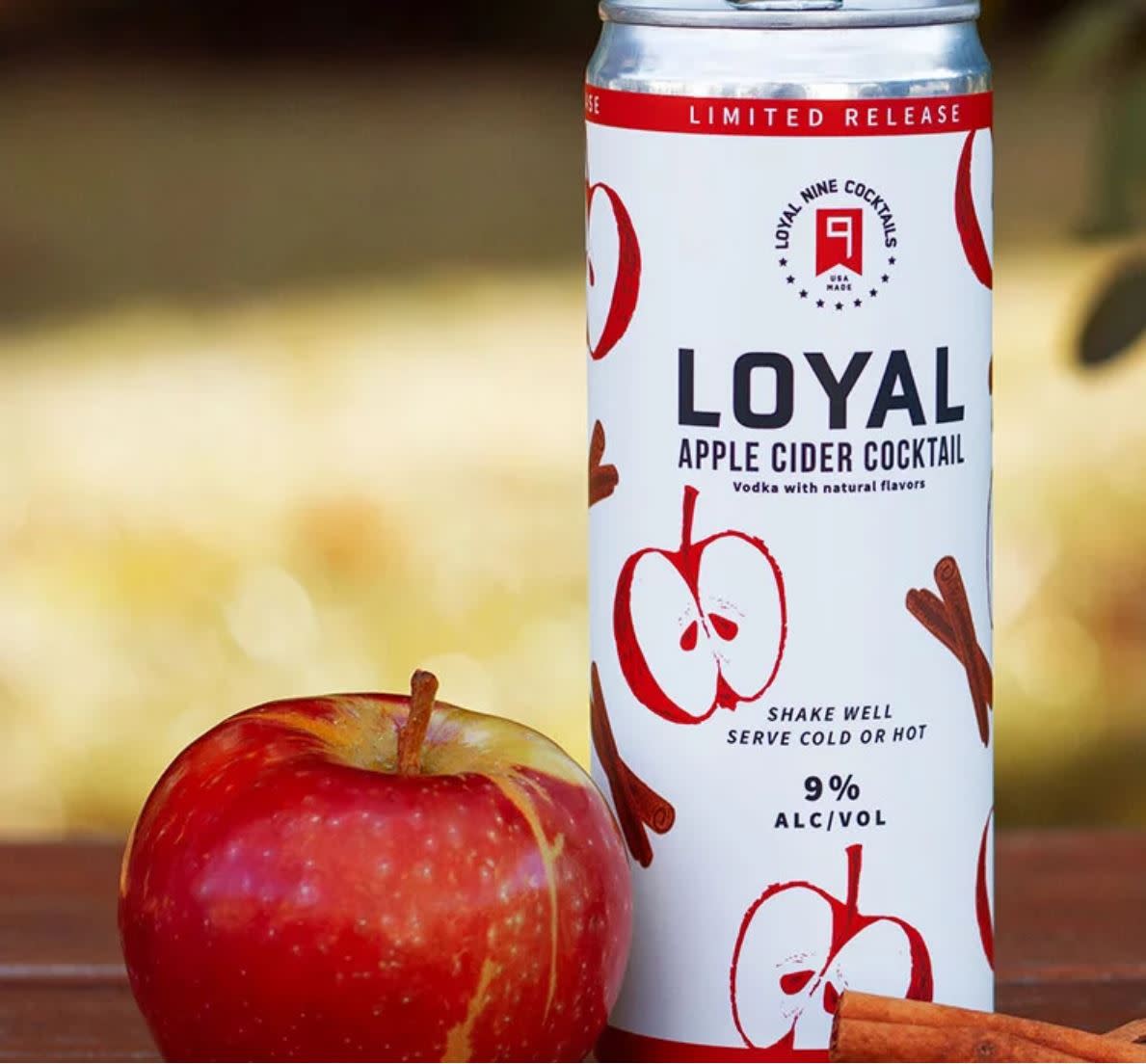 If you're more of a vodka drinker than a whiskey drinker, the Loyal 9 Apple Cider Cocktail is a delicious way to get your seasonal cocktail fix. These conveniently canned cocktails come in a variety of flavors, are 9% alcohol by volume, are made with real fruit, and are gluten-free!
You can visit Sons of Liberty Spirits for a tasting or a tour or to just sit at the bar and enjoy a cocktail or two.
For upcoming craft spirit and brewery events, visit our events calendar.