Food is an important part of the travel experience. One of the best ways to understand a place is through the local cuisine. So while we come back from a trip with stories of what we've seen, we often remember a place by what we tasted and smelled - as those senses evoke stronger memories.

South County's coastal location is definitely all sensory experience. The first thing that hits you as you enter our region is the scent of the ocean. One whiff and you instantly breathe deeper and feel your muscles relaxing. Then, you take in the beauty of the ocean with your eyes while you feel the waves and the wind. Now think about summer on the New England coast and you think of the food - fried seafood, fresh lobster, clams that you can dig up yourself and steam for dinner. The language of food is universal and can be understood by anyone which is why taste can be the most memorable travel experience.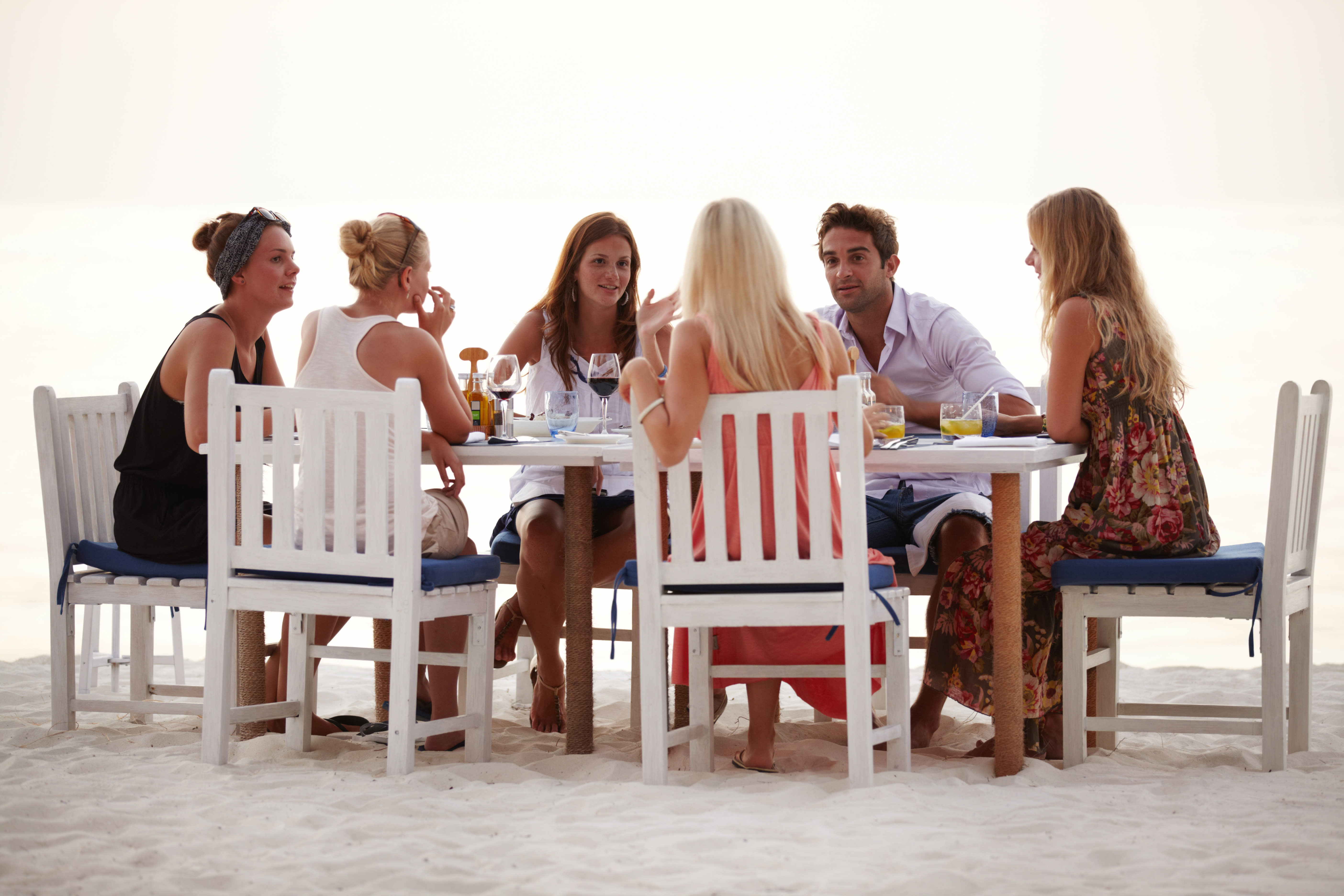 One way to learn about local food is to attend classes at the Center for Wine & Culinary Arts at Ocean House. This 3,000-square-foot education and entertaining space, is an intimate place to taste, create and take wine and cooking classes in Rhode Island. Thoughtfully crafted by the Ocean House Design Group, the wine and culinary center draws inspiration from an early 1800's Connecticut tobacco barn, from which various parts of the structure–including its wide plank walls, flooring and post-and-beam structures–were reassembled and re-imagined to create an elegant venue with historic charm and top-of-the-line technology.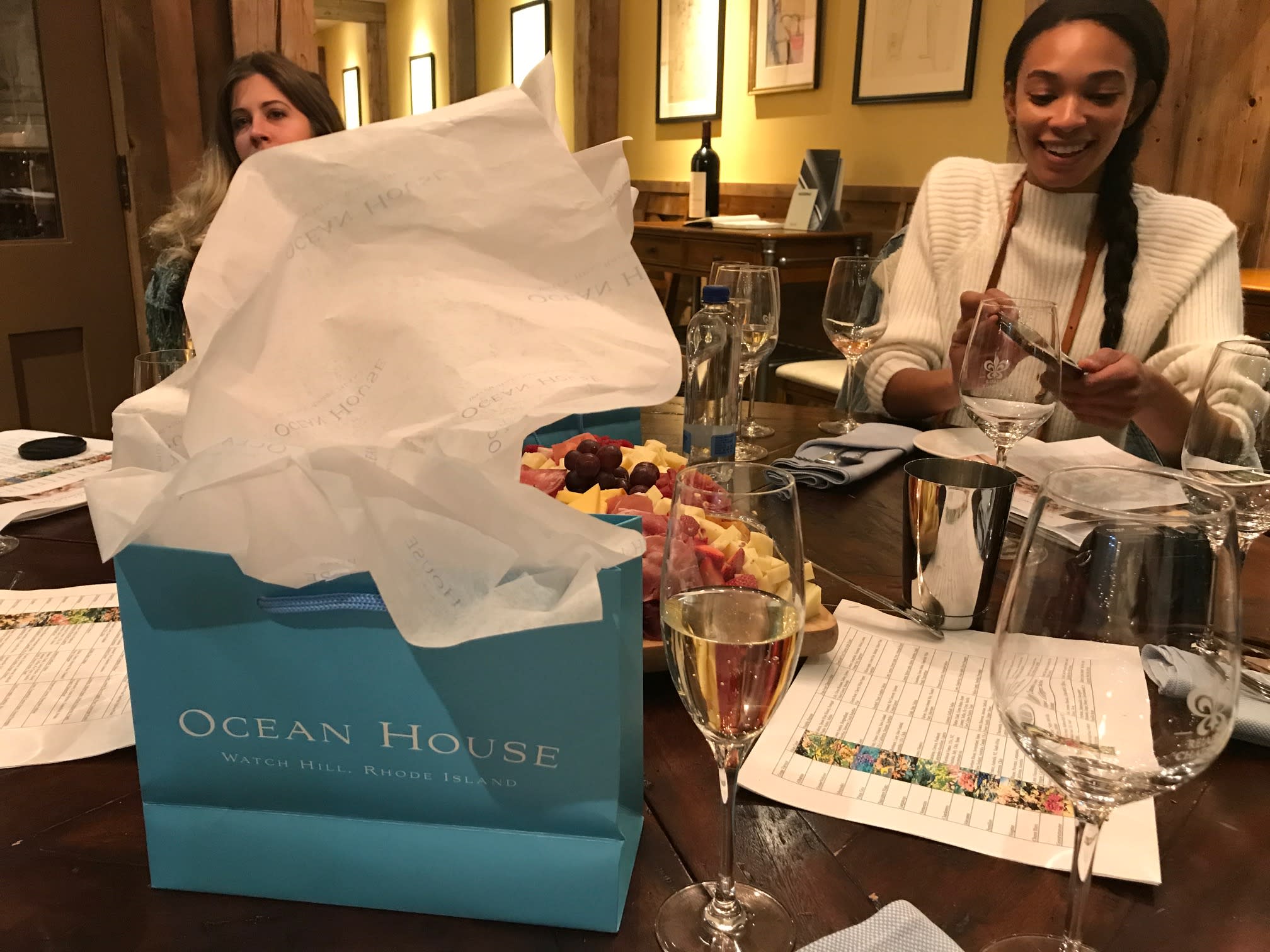 Classes are open not only to guests, but anyone interested in attending and can be booked for private groups as well. Prices are very reasonable and the experience is priceless. Learn about wine from their Sommelier, Erin Swain. Take cooking classes with their Food Forager, Chef Ryan. The intimate setting combined with state-of-the-art equipment, the finest ingredients and top-notch talent will leave you with an experience to remember.  Here are some of the classes coming up:
[gallery ids="1896,1894,1895" type="rectangular" link="none"]
In the Kitchen: Italian Classics, April 14
Discover the taste of Italy hosted by Executive Chef Devin Bozkaya, Weekapaug Inn. Click for details.
The Brewmaster's Social at the Weekapaug Inn, April 19
Join the Weekapaug Inn for a casual, three-course, family-style meal, where each course is expertly paired with the brewer's choice of beer. They are featuring micro-breweries of New England led by Anne Becerra, a certified Cicerone (Beer Sommelier). Click for details.
Ocean House Culinary Boot Camp, April 19
Take your culinary skills to the next level with this intensive, hands-on workshop. Our elite culinary team serves as your guide as you work in the stunning, 3,000-square-foot Center for Wine & Culinary Arts. Surrounded by an award-winning collection of wine in the state-of-the-art Gaggenau demonstration kitchen, you'll learn about knife safety and sharpening, preparing canapés and hors d'oeuvres, wine pairings, how to select seasonal ingredients and more! At the end of the weekend, take home an Ocean House apron and a Center for Wine & Culinary Arts gift. Click for details.
South County also offers many other opportunities to experience our local food. All our
restaurants
pride themselves in offering fresh, local seafood. You can tour the oyster farm and vegetable farm at
Matunuck Oyster Bar
- where they serve the epitome of farm to table cuisine. Learn about whiskey or beer at our
local breweries and distillery
. You can purchase honey, vegetables, fruits, maple syrup and more at
local farms
. You can take a
fishing charter
out to sea to catch your own, or stop by the docks in Galilee and buy lobsters fresh from the boat. Clamming is one of the best and most peaceful ways to experience local seafood.  Stroll out to one of our many salt ponds, either with a rake or your bare feet and dig up fresh clams for dinner.
We definitely encourage you to not only taste our local cuisine, but to dive in and experience it for yourself - in whatever way suits you best.