Back 40, North Kingstown
Co-owned by former Miss Universe Olivia Culpo, brings upscale comfort food and New England classics to South County. The restaurant was named for the back 40 acres of a farm that are considered to be remote and untamed. It borders the towns of North Kingstown and Exeter and fits in with the country setting as it's designed to look like a renovated barn. The 3,800 square foot interior with wraparound bar and additional patio seating in the warmer months accommodates large parties comfortably. You must try the pulled pork sandwich, Mama's Fried Chicken, the "Back Mac" - mac and cheese you can top with pulled pork, lobster, buffalo chicken, bacon or chili, and Allie's Donut Bread Pudding (pictured).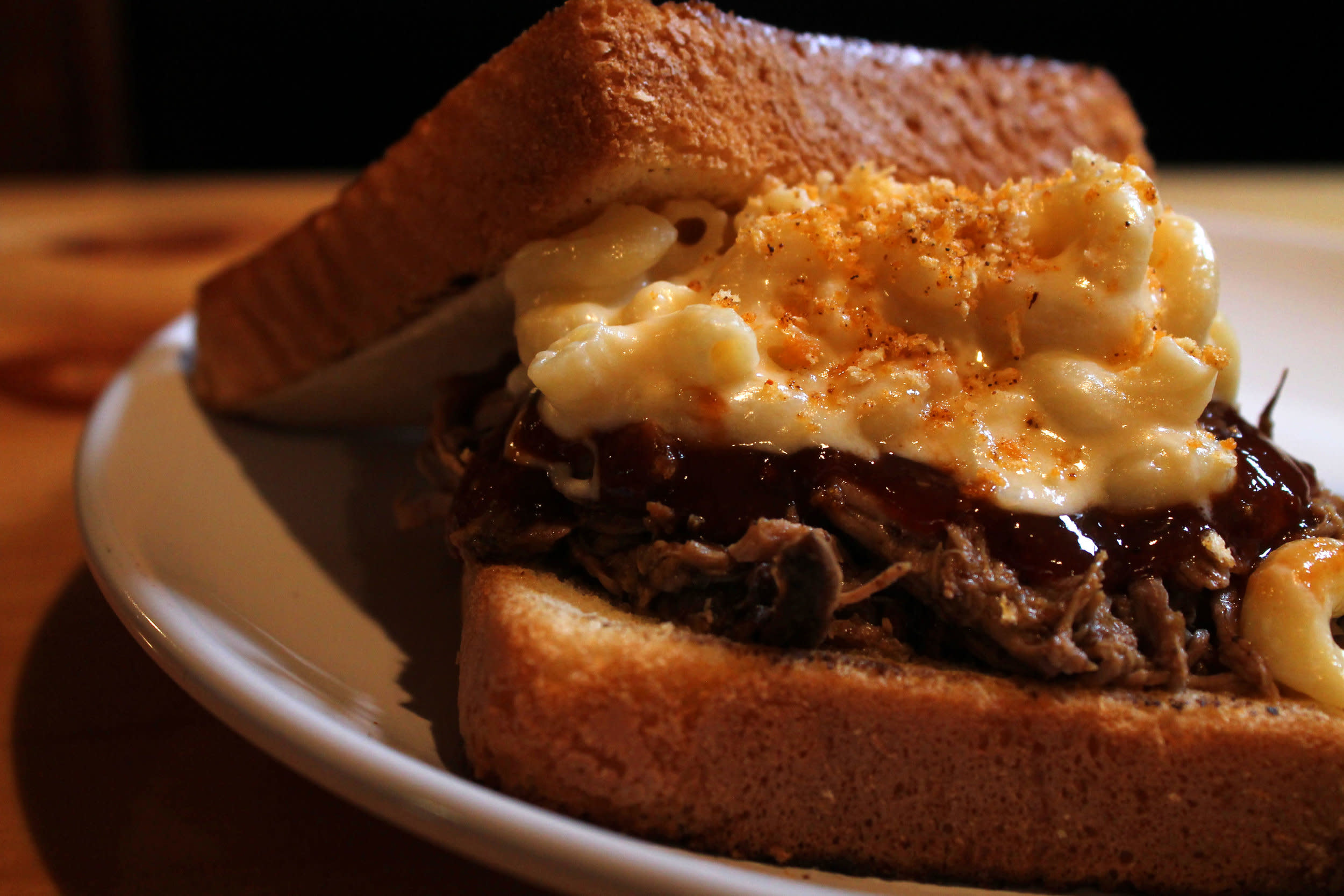 Opened by South Kingstown resident, Jane Ainsworth, The Flatts opened up in November 2017 in the spot formerly occupied by Giro's. The newly renovated space features a full bar, flat screen TVs, comfy booths, and high-top tables in a cozy setting. They specialize in barbecue with a twist. You must try the Pig and Cheese (pictured) composed of house smoked and seasoned pulled pork, topped with Dick's Mac n' Cheese on Texas Toast and served grilled. Other menu highlights include The Meat Sweats - a burger topped with house smoked and seasoned brisket, pork, and bacon, drizzled with whiskey juice and served on a brioche bun, the ribs and if you're looking to take a picnic with you to the beach or the woods, they have several options. Whether you're a local, a visitor or a just a short drive away, go sample some of the best barbecue in Rhode Island!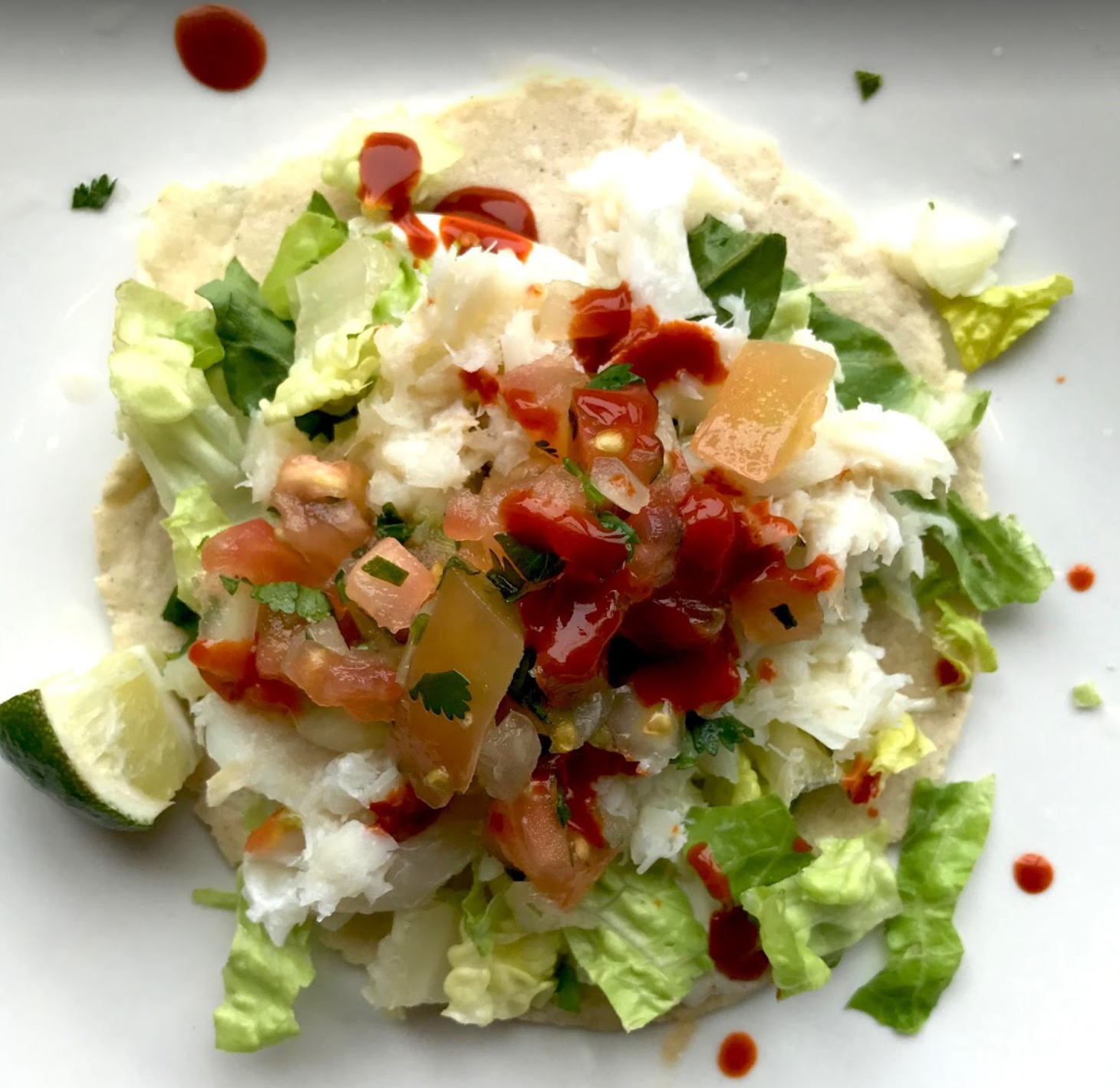 Calaveras, South Kingstown
The latest Mexican restaurant to come to South County, Calaveras, is run by husband-and-wife duo Julio and Iliana Mendoza. The food served is derived from Julio's family recipes, like the pulled chicken which is his mother's recipe. The menu is packed with authentic recipes and with an emphasis on healthier versions of popular Mexican dishes - nothing is fried. That said, you must try the pulled chicken, the tamales, and the Mexican street corn.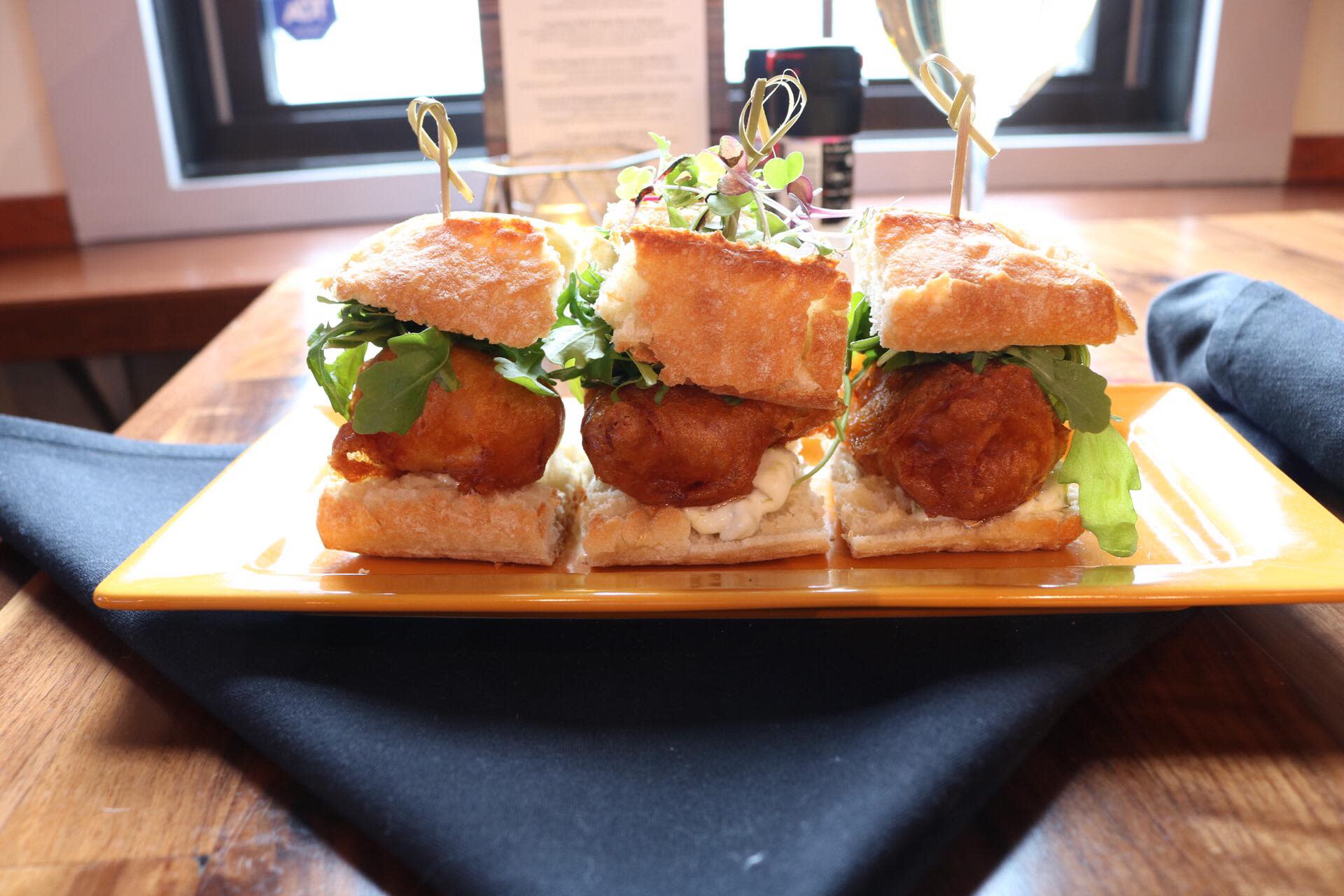 Proof Prohibition Era Style Pub, Narragansett
Proof Prohibition Era Style Pub is a new, hip speakeasy pub featuring craft cocktails and locally sourced food. They offer local spirits such as beer from Wakefield's Whalers Brewing, whiskey from Peace Dale's Sons of Liberty and locally sourced meats and produce from area farms. Nosh on burger, lobster, fried oyster or fried chicken sliders, truffle fries and lobster grilled cheese while savoring a craft cocktail.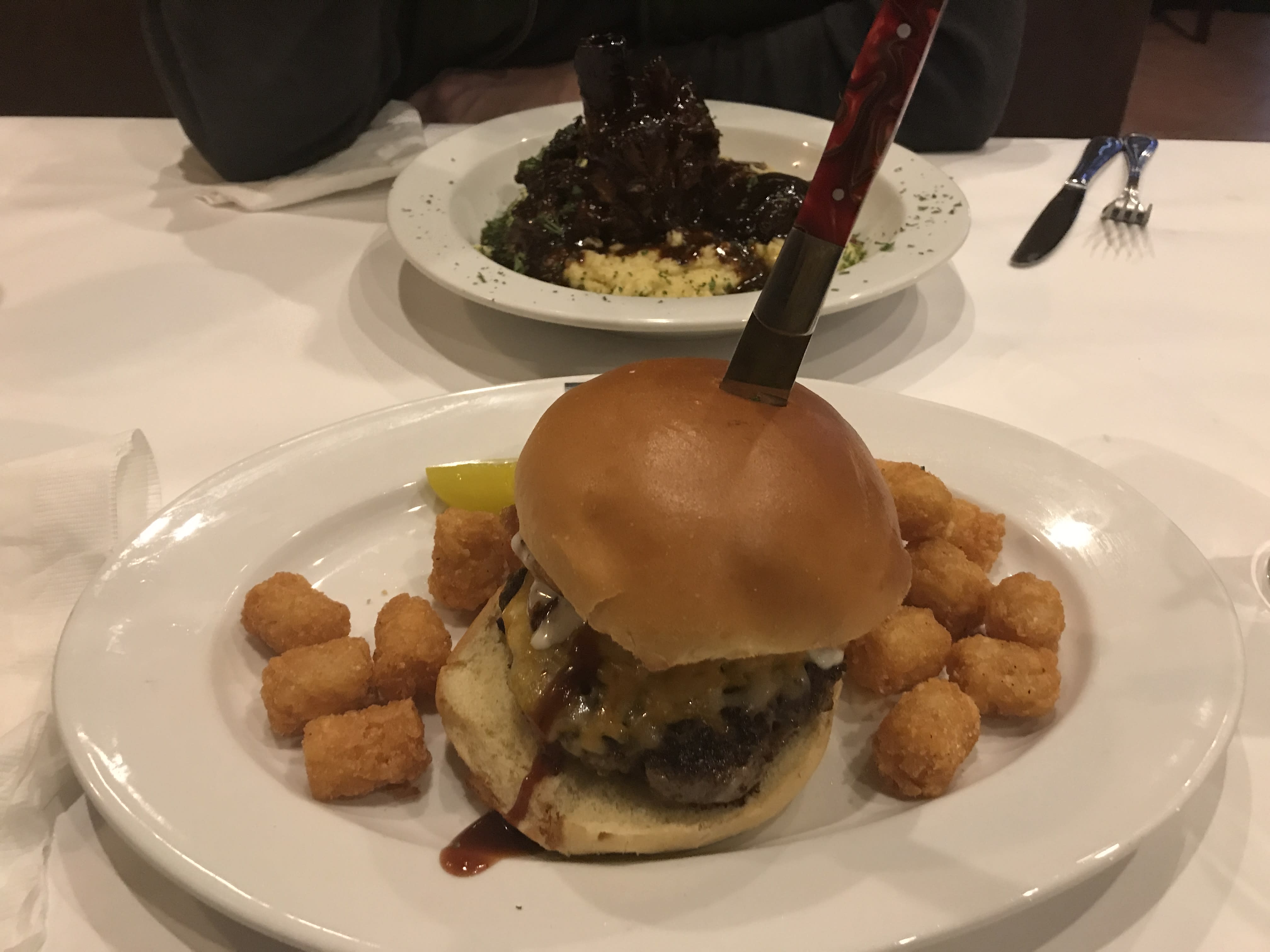 Rocco's Bistro, East Greenwich
Rocco's Bistro is new to South County's dining destination - East Greenwich. Owner Rocco Quarttrocchi runs the kitchen and is offering up such comfort food delights as burgers, flat breads, Osso Bucco, chicken parm and tater tots. The bar has a well-crafted beer list, four different types of sangria, creative craft cocktails and a well-priced wine list.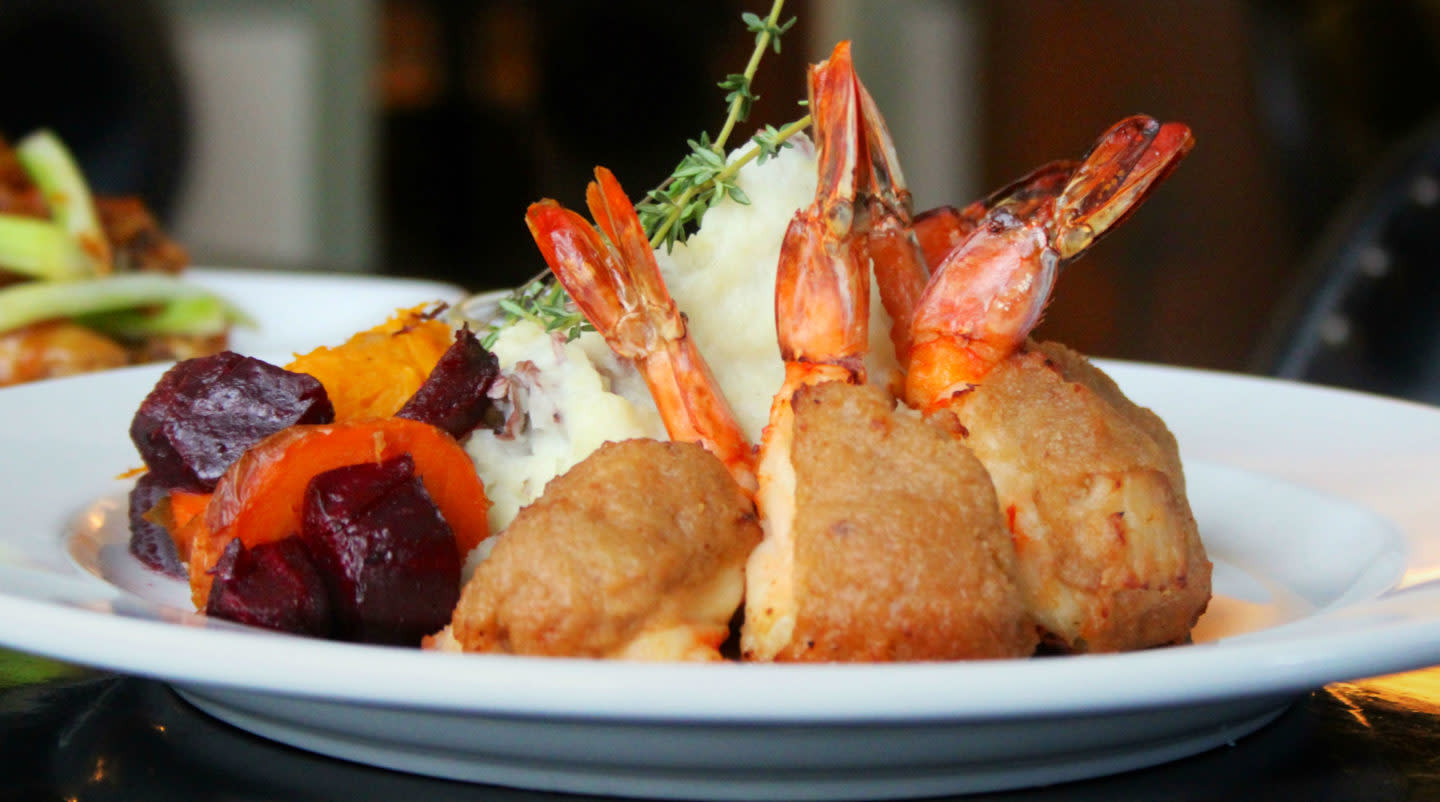 The historical Wilcox Tavern was constructed in 1730 as the residence of Joseph Stanton on a bluff overlooking Route 1. Mia Byrnes, the owner of Mia's Cafe in Westerly, reopened it last summer. Serving simple, yet modern, American cuisine, Mia's offers a fresh take on traditional New England classics such as baked sea scallops, fish and chips, baked stuffed cod and more. Once a rest stop between Boston and New York, today you can relax at the tavern while visiting South County from Boston or New York.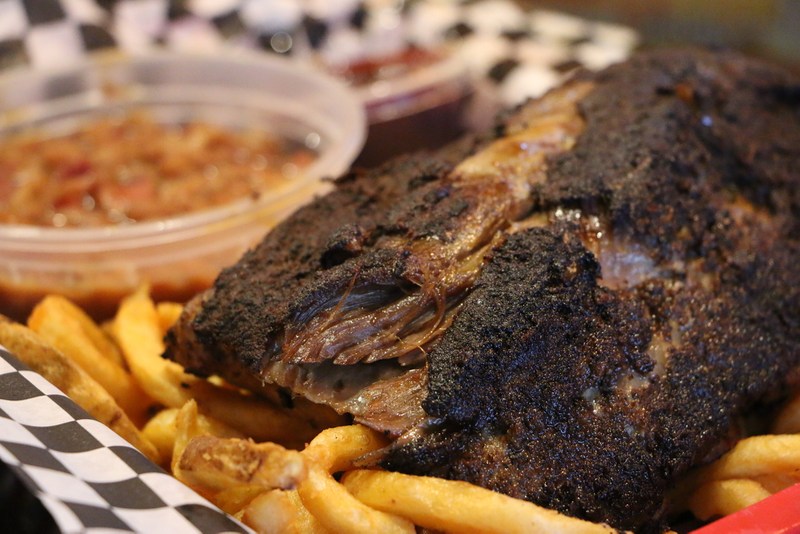 Boneyard Barbecue recently opened their third RI location in South County in the former home of the Pavillion Restaurant in Ashaway. They are famous for their wings – they have over 60 different flavors of sauces. Sauce flavors range from wild to mild, and include Cucumber Wasabi, Bacon Buffalo, Apple BBQ and Insanity. Appetizers include Potachos (homemade chips with salsa, jalapenos, olives and cheese), Mac Balls (homemade mac and cheese breaded in panko bread crumbs and deep fried) and Loaded Fries (topped with melted cheese and bacon). Their barbecue included ribs, pulled pork and pulled chicken.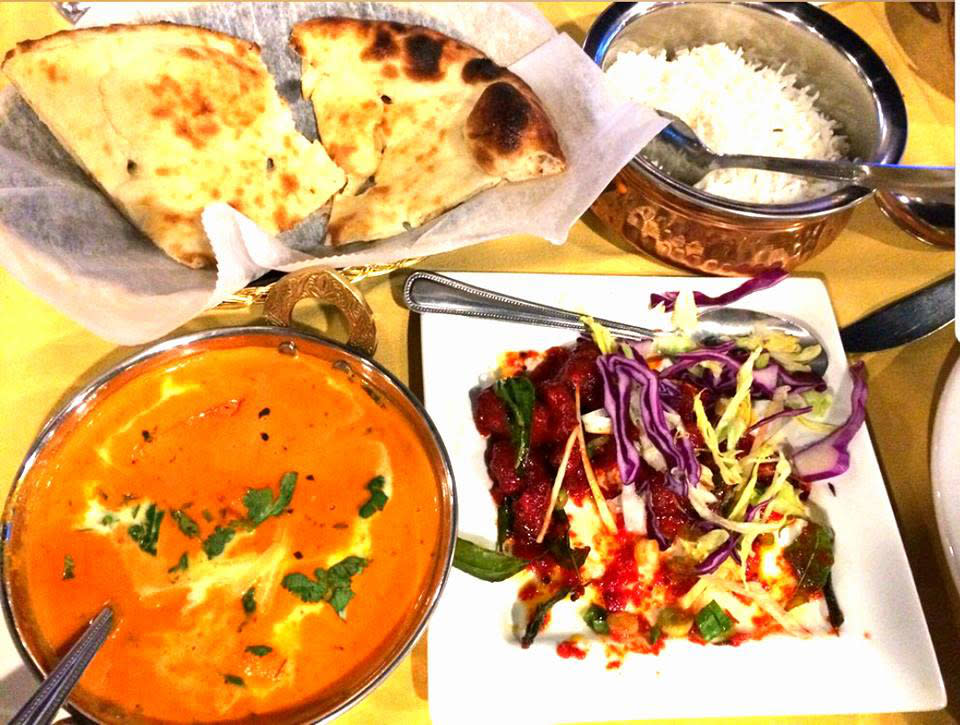 Adrak and Adrak 2, South Kingstown and Westerly
It's nice to see another option for Indian cuisine coming to South County at two locations. Adrak 2 Indian Cuisine & Bar is now open on Canal Street in Westerly and Adrak will be opening soon in South County Commons, both featuring authentic Indian cuisine. Adrak 2 offers a buffet making it easy for diners to sample the cuisine. Start with one of many varieties of naan bread, samosas or pakoras, then try one of the classic Indian dishes such as  Tikka Masala,  Vindaloo or one of the many biryanis with all of the meats slow-cooked in the tandoor, seasoned with saffron and served with basmati rice.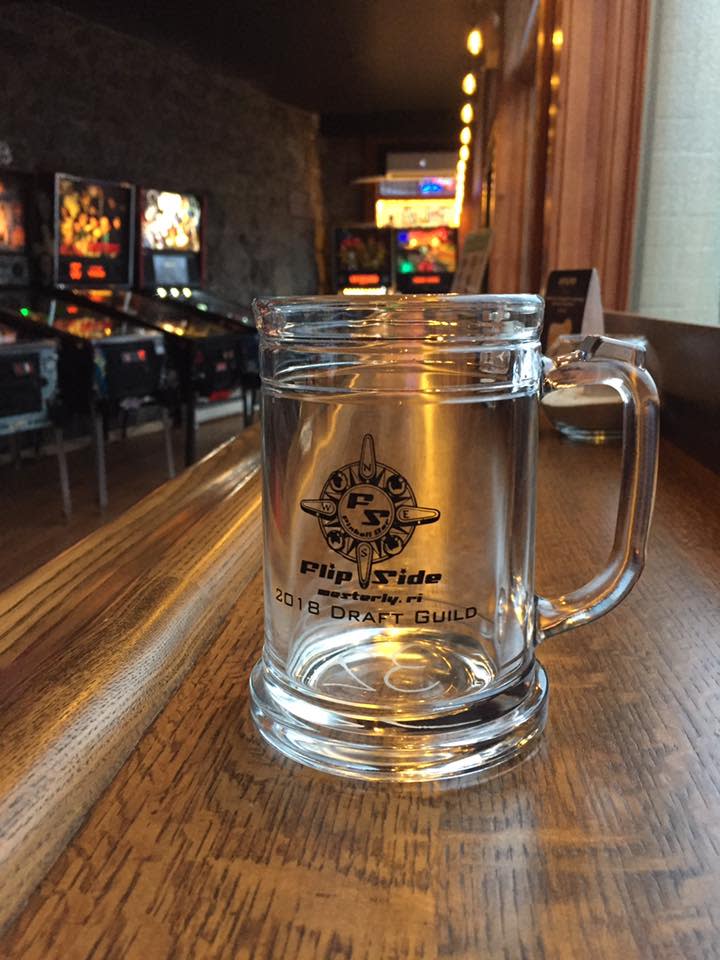 Flipside Pinball Bar, Westerly
Nostalgic for the days of pinball games? Flipside Pinball Bar in Westerly was born out of one of owners' Mark & Dana Carvey's first dates. Located across from the train station in downtown Westerly, RI, Flip Side touts nine pristine pinball machines, all of which have been lovingly restored & maintained by Mark. Rotating machines range from vintage (1970) to modern (2017) & everything in between. Supporting the local craft beer movement, Flip Side features rotating taps from their good friends at Grey Sail, Revival, Whalers & Beer'd alongside an extensive can list from breweries throughout New England & a few other favorites. Wine is hand-selected by Dana with guidance from her friend Jon from Sonoma Wine Group. As for cocktails? Their list is creatively concocted by their team using ingredients from local distilleries like Sons of Liberty & Flag Hill. If booze ain't your thing, they've got you covered with non-alcoholic beers & sodas. Regardless of your drinking preferences, you need to be 21 to hang out & play pinball.