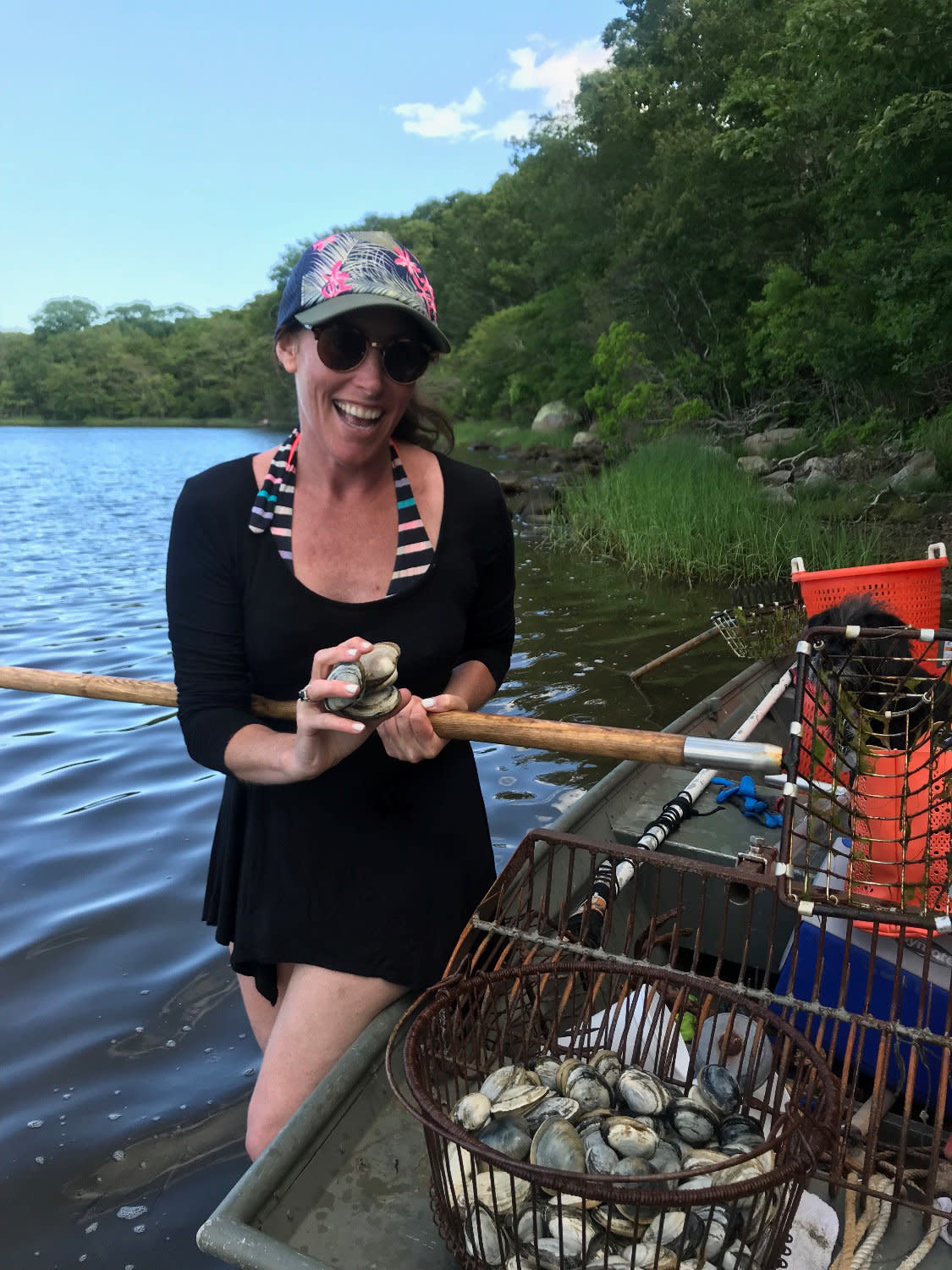 Surfing Sommelier, Erin Swain goes clamming. Read about her adventure, see recipes and wine pairings.
This is the true South County farm-to-table experience - clamming in our salt ponds for your dinner. Relax in a peaceful salt pond but also work a little and you can dig up dinner fresh from the sea.
Erin Swain (pictured above) known as the "Surfing Somm" wrote about her clamming adventure and offers some helpful tips, recipes and, of course, wine pairings for anyone interested in clamming. Read her blog.
Find other experiences like this when visiting South County here.