Add one more reason to be thankful on Thanksgiving - not having to cook or clean up. Take the family - large or small - out to dinner on Thanksgiving day. Here are some options for those looking to dine out on Thanksgiving in South County: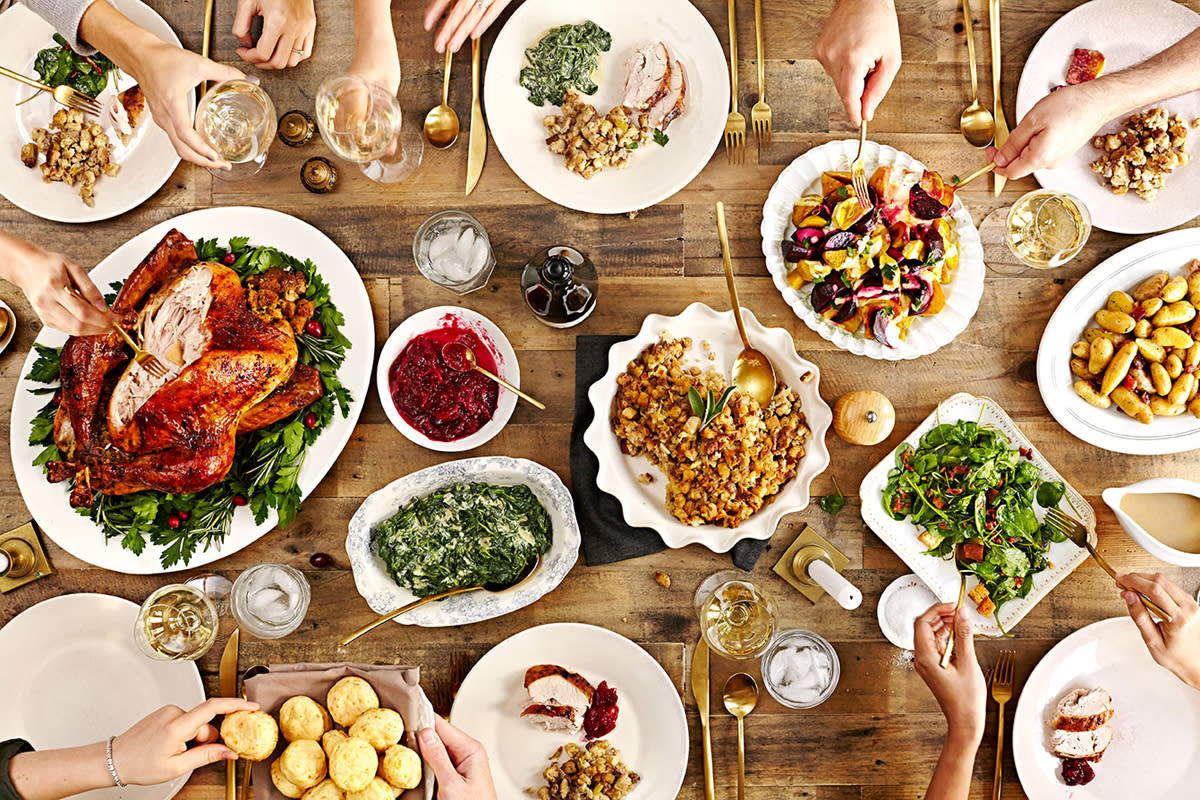 Ocean House, 1 Bluff Ave., Watch Hill, (401) 584-7000, oceanhouseri.com offers a lunch buffet in the Seaside Ballroom from noon to 5 p.m. The cost is $70 per adult, $35 per child. A five-course fixed-price farm-to-table menu is offered in Seasons from 11:30 a.m. to 6:30 p.m. The cost is $90; an a la carte menu for children younger than 10 years old is available.
Weekapaug Inn, 25 Spray Rock Rd., Westerly, (855)679-2995, weekapauginn.com offers a family style Thanksgiving at the restaurant. Seatings are at 11:30 a.m., 12:00 p.m., 2:00 p.m., 2:30 p.m., 5:00 p.m. and 5:30 p.m. This event is $74/ person; $37/ children ages 4-12; children ages 3 and under are free. There is an optional $50 wine pairing.
Trattoria Roman Wakefield, 70 South County Commons Way, Wakefield, (401)792-4933, trattoria-south.com is accepting reservations for Thanksgiving and will be serving Thanksgiving dinner from 11am-6pm on November 24th.
Chair 5 at the Break Hotel, 1208 Ocean Rd., Narragansett, (401)363-9820, dinechair5.com, is offering a four course Thanksgiving prix fixe menu from 1pm-8pm. $45/per person. Reservations are recommended.
The Preserve at Boulder Hills, 87 Kingstown Rd., Wyoming, (401)539-4653, thepreserveri.com is offering a Thanksgiving day buffet with seatings at 1pm and 4pm.$39.95 per person, $19.95 for children under 12.
The Shelter Harbor Inn, 10 Wagner Rd., Westerly, (401) 322-8883, shelterharborinn.com will offer a multi-course from noon to 6 p.m. The cost is $39, $18 for children younger than 12.
Venice Restaurant, 165 Shore Rd., Westerly, (401) 348-0055, venicerestaurant.com is offering an a la carte Thanksgiving menu from noon–6 p.m. as well as a family-style turkey dinner with all the trimmings served table side (please call in advance). For the table side option, you must have a minimum of four people, and the cost is $33 per person. The menu includes turkey, mashed potatoes, butternut squash, green beans, herb stuffing, cranberry sauce, gravy and pumpkin pie. The a la carte menu includes not only turkey and all the fixings ($21), but lobster ravioli, baked stuffed shrimp, salmon and more as well as a variety of appetizers and salads.
Ella's Fine Food and Drink, 2 Tower St., Westerly (401)315-0606, ellasfinefoodanddrink.com offers an a la carte Thanksgiving menu, plus the regular menu, from 1–6 p.m.
The Grille on Main, 50 Main St., East Greenwich, 401-885-2200, grilleonmain.com is offering a special Thanksgiving buffet from 11 a.m.–4 p.m. in addition to its regular menu. The Thanksgiving buffet costs $29.95 for adults and $10.95 for kids (kids younger than five eat free). The buffet includes choices like slow-roasted turkey, prime rib, stuffed cod with a lobster cream sauce, seafood chowder, shrimp cocktail, baked macaroni and cheese, Portuguese sausage stuffing, mashed sweet potato casserole, herb roasted Red Bliss potatoes, roasted parsnip, carrots and butternut squash, green beans Almondine, assorted desserts and more.
Finn's Harborside, 38 Water St., East Greenwich, (401) 884-6363, finnsharborside.com, has seatings from noon to 5 p.m. The traditional Thanksgiving dinner is $14.95, $8.95 for children 12 and younger. The regular menu will also be available.