Guest blog by: Aimee Dewar
While South County might be known for its summer fare, seasonal food is equally good in the fall and winter months. As you are putting your garden to bed, take advantage of all the root vegetables and stone fruits showing up at farmers markets. Stop in and see your local fishmonger and luxuriate in the day boat fish that we are fortunate to have all year long. When you eat out head to spots that share the farm to table, sea to table philosophy. Your food will taste so much better if you do.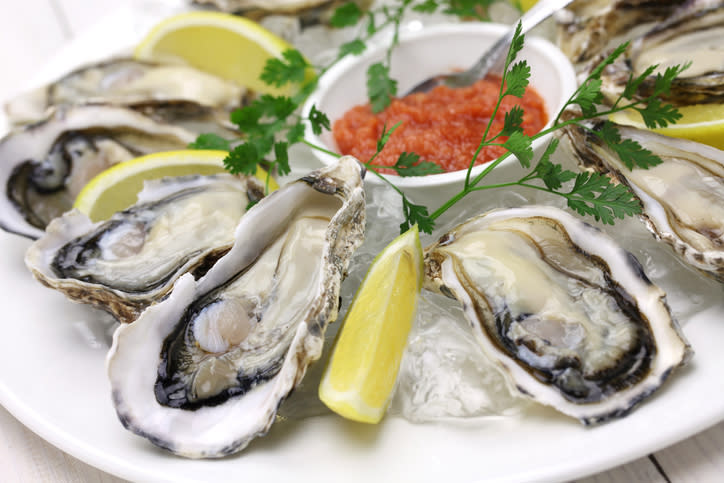 The Ocean House's Center for Culinary Arts Food Forager, Paul McComiskey, suggests that farm raised salt pond oysters are at their very best in November and December due to the glycogen they have stored up as they prepare to hibernate for the winter. The stored energy is what makes them so sweet and delicious. He also uses this time of year to turn to dairy farms, where the diets of the cows and goats has changed for the winter. This is reflected in the winter cheeses and milks which take on entirely new decadent flavors. In the garden he looks for root vegetables such as celeriac which he purees in the blender. "This puree can brighten up any dish with mild flavors of celery, a hint of nuttiness and the herbal aroma of parsley."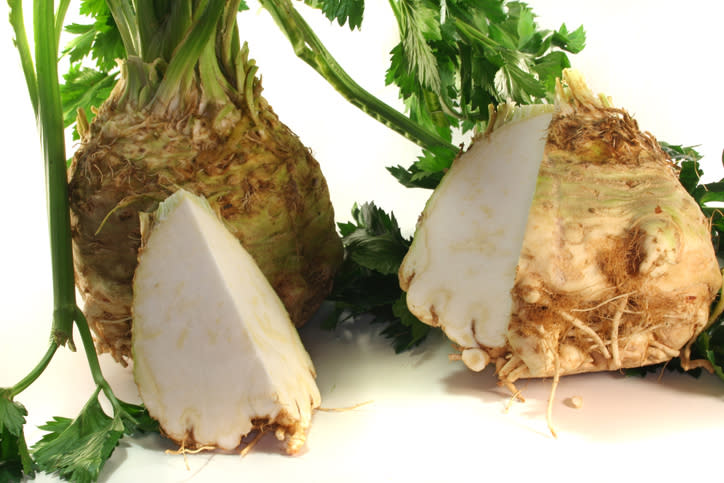 Ocean House's Executive Chef, Nicolas Bour, loves winter cooking. To him it means a kitchen full of slow cooking and braising items. This season he will be using secondary cuts of meat such as lamb shoulder, short ribs and duck cooked in duck fat. Chef Nic spent his summers in France as a child. This is reflected in his cooking style which is inspired from the kitchen's of his family. In the colder months he enjoys using his clay tagine — cooking dishes with North African spices such as Vadouvan seasoning. Although traditionally found in Morocco, due to colonization, these spices are also very prevalent in French culture.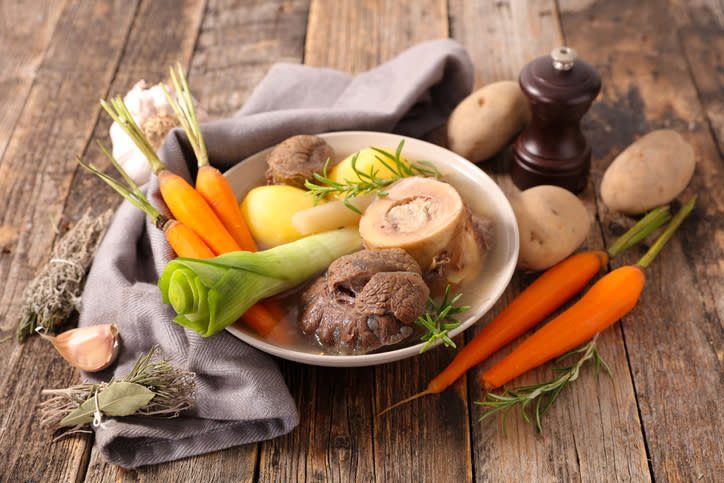 Having grown up in the cold climate of the Canadian Maritimes, he recalls always having Pot Au Feu, Cottage Pie as well as soups and stews. At home he uses any root vegetable, "Carrots, parsnips, celeriac, they are all delicious and have multiple usages."
At the Ocean House this winter "you will see a lot of squash, wild game and hearty soups as well as some luxurious items like fresh winter black truffles from Perigord.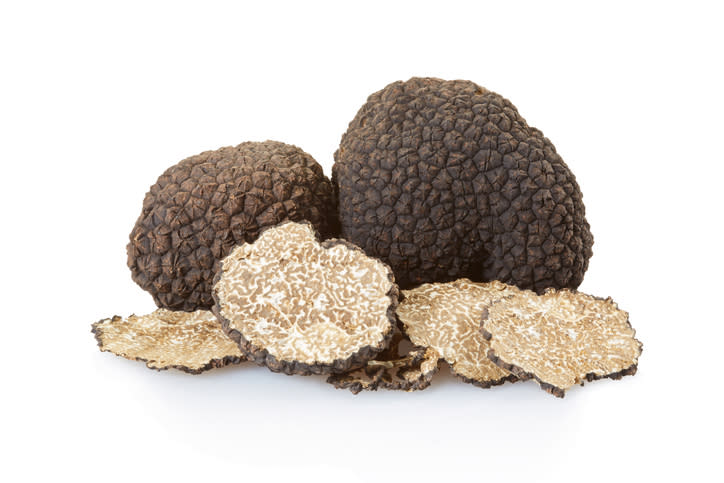 At the Weekapaug Inn, Chef Devin Bozkaya's fall menu embodies autumn with a fresh take on some seasonal favorites. Known for cuisine which showcases the unique history, products and flavors of Rhode Island and the Atlantic Coast Region, the Inn works closely with local growers, farmers and fishmongers to provide products for the property's seasonal menu.
This season, from the fields and orchards you will find Parsnip & Pear Velouté featuring local Narragansett Creamery whipped ricotta and spiced honey croutons. Innkeeper Simon Dewar says, "It is silky and light with a taste of fall." From the mill comes Scallop Risotto created using seared Stonington scallops, local butternut squash, pancetta lardons and New England Coulommiers cheese. With other dishes such as Northeast Family Farms NY Strip, Narragansett Lobster Fricassee or Crescent Farms Duck Breast served with celery root puree, The Restaurant at Weekapaug Inn has seasonal comfort food covered.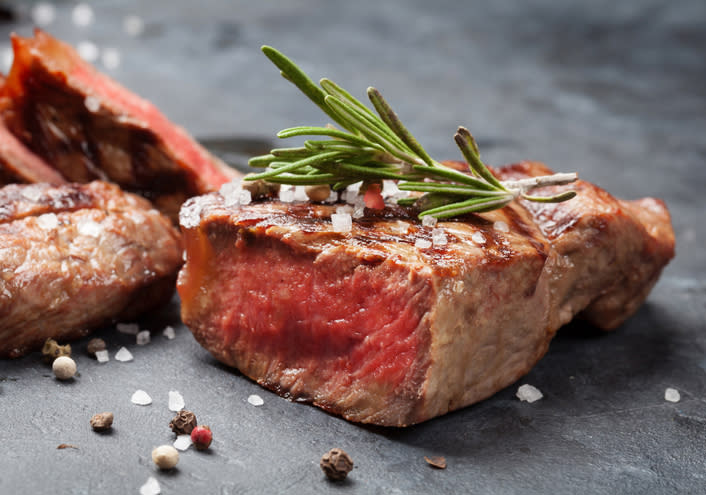 When creating the fall menu for The Restaurant, Bozkaya says he is generally inspired by the ingredients. He lets the ingredients speak for themselves and then allows the simplicity of those ingredients to ignite inspiration to create something wonderful. He says this then leads to a multitude of questions from how to cook them, what to pair them with, what to contrast them with, how the consistency should be, and so on. Sometimes the inspiration comes from a dish he has tried at another restaurant and the desire to evolve it, sometimes it's from a conversation with the team about techniques and flavor combinations which in turn inspire new dishes.  Wherever the inspiration may come from, when specifically thinking of the fall, he thinks of transition, change and contrast. He is inspired by contrasting flavors like sweet and bitter and hot and cold such as quickly wilted fall greens with a hot vinaigrette, and smoky chilies with sweet pumpkins and squashes.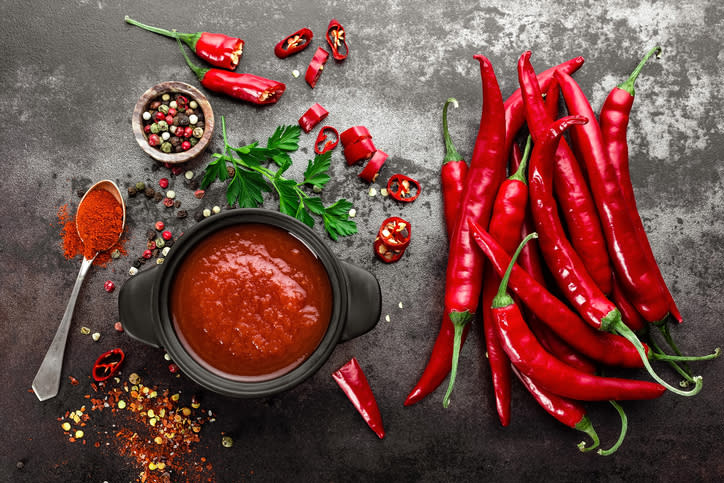 His favorite fall vegetable? "My go-to vegetable in the fall is butternut squash. It can be prepared in so many different applications. I love the sweetness. It's a fall gourd that can stand up on its own, or compliment a main dish. It can be roasted, sautéed, made into soup with apples. It is also great for grilling with smokey chilies. The outer peels are great for coloring and flavoring stocks to cook pasta in. My favorite spice of all is nutmeg, and it certainly shines in the fall in many of my purees and soups."
Bozkaya was kind enough to share his favorite recipe for Butternut Squash Soup, which he hopes you will try at home.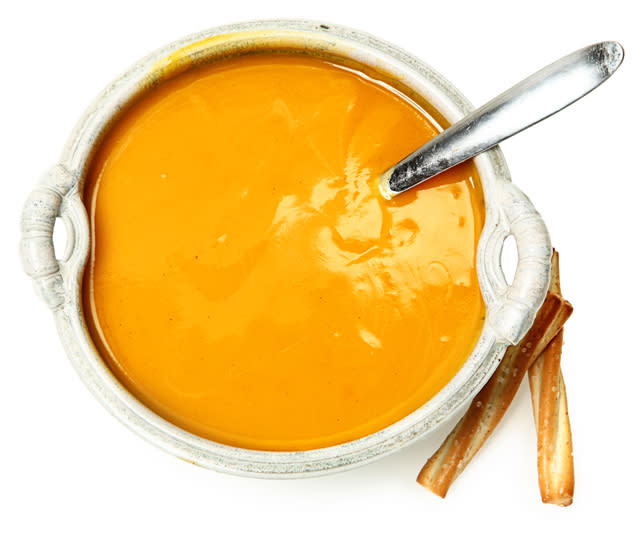 BUTTERNUT SQUASH SOUP
8 oz Spanish Onion, thinly sliced
2.5 lbs. Butternut Squash, peeled, seeded and large diced
8 oz  Sweet Potato, peeled and large diced
8 oz  Carrots, peeled and large diced
1 Stick butter
4 cups Heavy Cream
2.5 cups Vegetable Stock
1 Sprig of Sage
FINISHING
Salt
Cayenne Pepper
Maple Syrup
Sherry Vinegar
METHOD
In a large stock pot add 1 stick of butter and melt until the milk solids start the brown slightly. Add the onions only and cook until they start to turn translucent.
Add the rest of the cut vegetables and cook over low heat for 20-25 minutes until the edges of the vegetables begin to break down.
Add the heavy cream, vegetable stock. Bring to a simmer and cook until the vegetables are mash-able with a fork. Add the sage and simmer for 8 more minutes. Begin pureeing the mixture in a high powered blender or food processor until smooth. For smoother texture, pass through a fine meshed strainer.
To finish the soup, season to taste with salt, cayenne, a drizzle of maple syrup and sherry vinegar.