The Washington County Fair is happening this weekend in South County (aka Washington County), RI. Now in its 49th year, the fair is a long-standing tradition that locals and visitors alike look forward to.This family fun agricultural fair, features events such as an animal costume parade, lawnmower races, horseshoe pitching, pie-eating and more.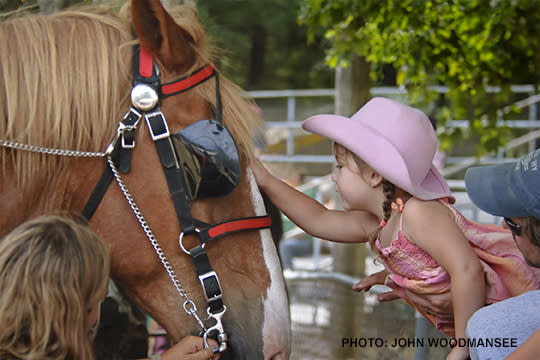 Speaking of pie, there will be a variety of food vendors to tantalize your taste buds. Have you had a fried Twinkie yet? You'll have an opportunity to try one here. Barbecue, clam cakes, chowder, and every other kind of fair food imaginable will be yours to taste. Walk off your indulgences by visiting the animals, or riding the carnival rides. There's also arts and crafts, bands and more. See the schedule.
We hope you'll enjoy the warm weather and your day at the fair.