The pandemic has hit many industries hard, but perhaps one of the hardest hit has been the wedding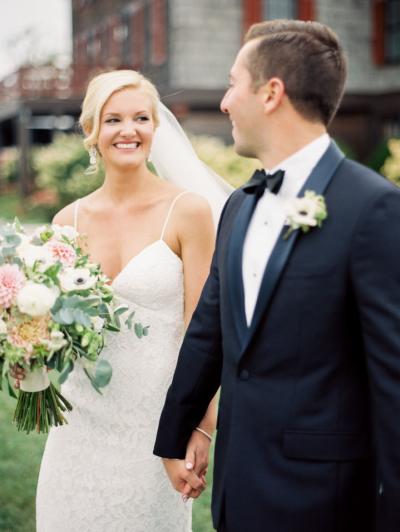 industry. With many states restricting gatherings to numbers as low as five people and hotels and venues being closed, many couples saw their wedding plans go up in smoke. One of the trends that has emerged is more intimate ceremonies and celebrations, known as "micro weddings". Sarah True, owner of wedding and event planning company, True Event, discussed this trend with us recently. It offers a wonderful, more intimate and romantic way to celebrate. 
How do you define micro weddings?

A micro wedding is a celebration that incorporates the time honored traditions of a wedding, but on a smaller scale.  A Pocket Square Wedding is a micro wedding with fewer than 30 guests. It involves a short but sweet ceremony and celebration with those you love. As a Pocket Square bride, your micro wedding will include a premier destination, gorgeous flowers, a 90 min photography session, toast and cake, but at the fraction of the typical cost. A Pocket Square Wedding provides an affordable and easy wedding experience without compromising the aesthetics and execution of your special event. 
Tell us how the micro-weddings came about and what they entail?
The concept of a micro wedding is not a new one but has recently gotten a lot more attention due to the pandemic and current restrictions on large gatherings/events. Micro weddings are emerging as a major trend. For now, it's the safest way to traditionally wed. As the modern couple's priorities and values shift with the times, we expect micro weddings to be a constant in the industry. An average budget is $7-10k.
What has been your biggest challenge during the pandemic in regard to your clients? 

The pandemic has forced our couples to make very emotional decisions regarding the future of their events. As planners, we have found ourselves in the position to provide advice in the face of so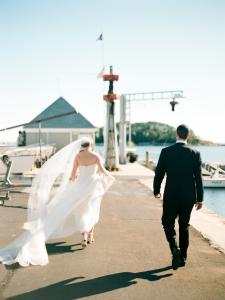 much uncertainty. Every day information kept changing, and continues to change.  Luckily now we are starting to see hope as the state continues to reopen, releasing some of the previous restrictions.  
What are some tips you'd offer couples whose weddings have been cancelled due to the virus?

When possible, we encourage couples to postpone vs cancel. Also, we advise brides & grooms who have not yet postponed, to create a plan B. For example, if a couple is not yet ready to postpone a late 2020 wedding, they should choose a " back-up" wedding date. Most vendors, will be willing to hold available dates in the future until another client expresses interest or the decision has been made. If couples wait too long to act, their vendors will book up and they'll risk the chance of losing their deposits.  Alternatively the plan b could be to move forward with the wedding this year on a much smaller scale. 
What do you see as emerging trends in weddings stemming from the pandemic? 

Fundamentally, weddings will become more intimate. The industry as a whole, has begun to rethink the guest experience. We'll see more thoughtful and creative seating arrangements. The entertainment experience will evolve to incorporate performances and satellite dance floors. We're also excited to see how regulations surrounding food preparation and service impact catering. We expect to see more innovation and are already loving fun concepts such as mason jar margaritas and bento boxes. With all its drawbacks and disruptions, the pandemic has its silver lining. As an industry, we've come together to reimagine a new future. And we are all ready to get back to celebrating!  Whether small or big we are ready!
NOTE:
Right now in South County, Rhode Island our Governor is allowing indoor events of up to 75 people and outdoor events of up to 150 people. If you are planning an event of 250 or more people, you are asked to submit a form for approval here: https://dbr.ri.gov/covid/plans/plans.php