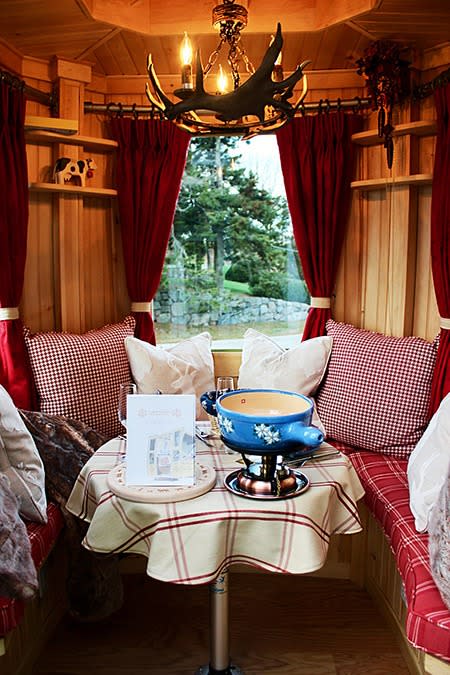 Experience an intimate and delicious outdoor dining experience in South County, RI! Ocean House, the Forbes triple five star rated resort, is offering a unique dining experience. Welcome to the Fondue Express!
Located on the Ocean House's North lawn is a bright yellow ski gondola reminiscent of something you'd find gliding over the Alps and decorated like a chic, ski chalet with touches of hygge. Inside the smallest little pop up restaurant in the North East and the smallest state, two to four guests can enjoy a luxurious Swiss-inspired menu paired with Veuve Clicquot champagne.
Whether you book it for a romantic occasion or an cozy gathering of friends, this unique and luxurious dining experience is sure to be memorable. Book now cause by March it will disappear, just as we hope the snow will be gone.
For details and to book, click here.