A boy doesn't have to go to war to be a hero; he can say he doesn't like pie when he sees there isn't enough to go around. ~E.W. Howe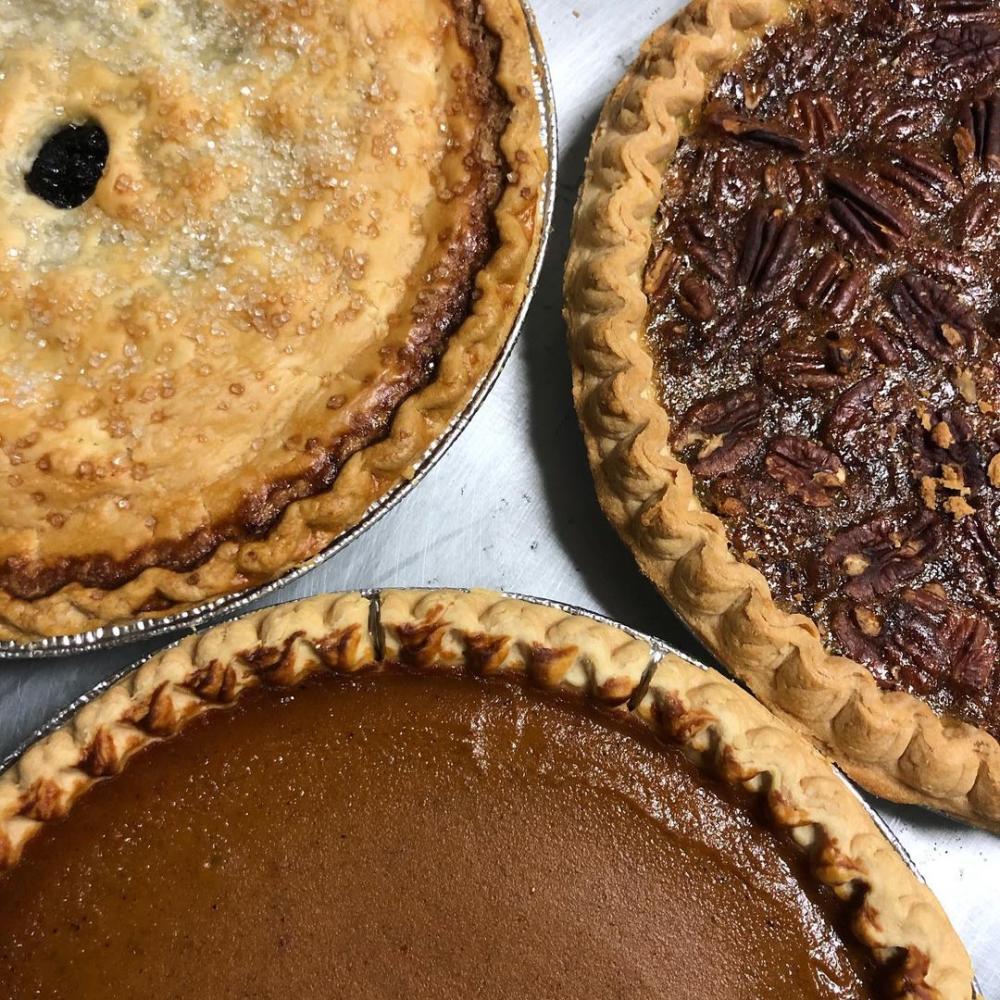 It wasn't that long ago that baking pies was as routine as cooking dinner. For many of us, memories of visiting Grandma include the smell and taste of homemade pies. While times have changed, and baking pies is not as prevalent as it used to be, the love of pie has not diminished. Get to know these notable South County small businesses where you can get pies like Grandma used to make or try new recipes that are sure to please. Try one. Or try all. A pie fest may be your new tradition!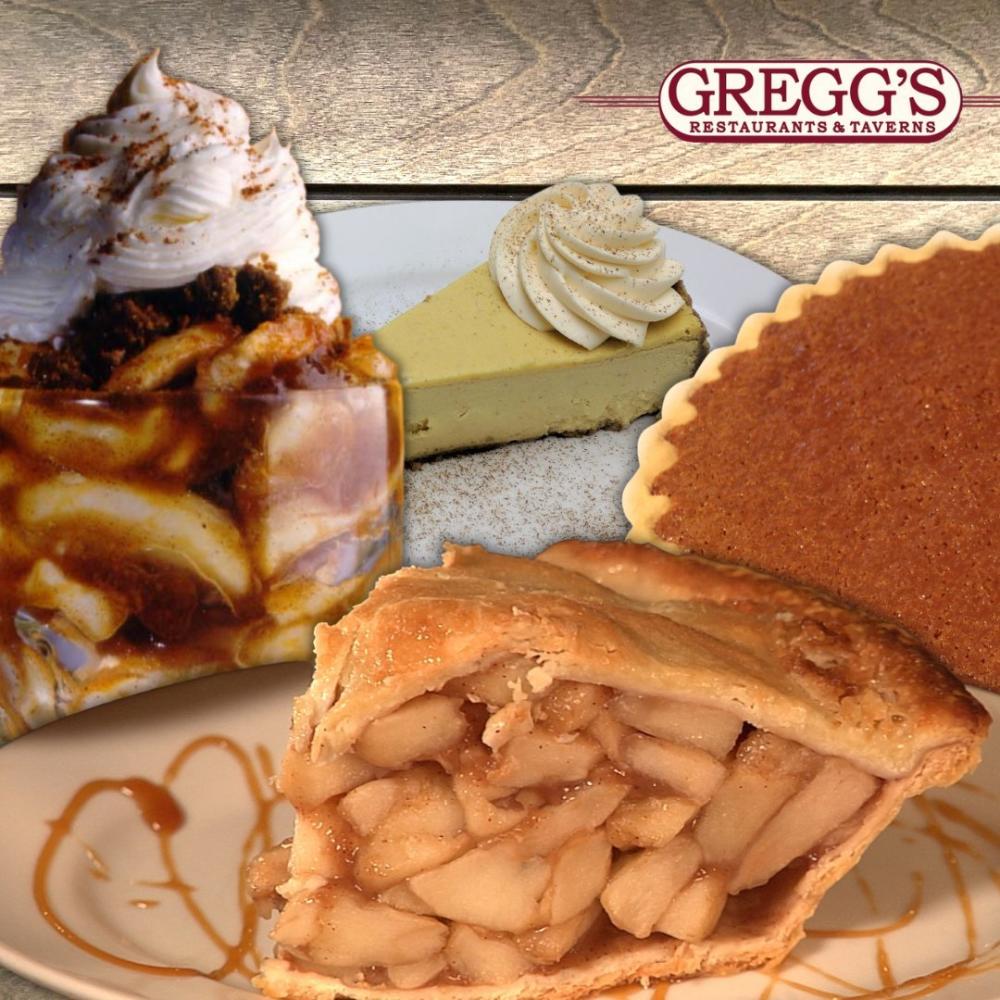 Gregg's Restaurant has been a beloved Rhode Island eatery since 1972. With a great menu and great service, when someone mentions Gregg's a Rhode Islander's first thought is dessert. With multiple awards for their many pies and cakes a visit to Gregg's Restaurant will not disappoint. From the classics to decadent new recipes go to Gregg's to try a slice and bring one home to share.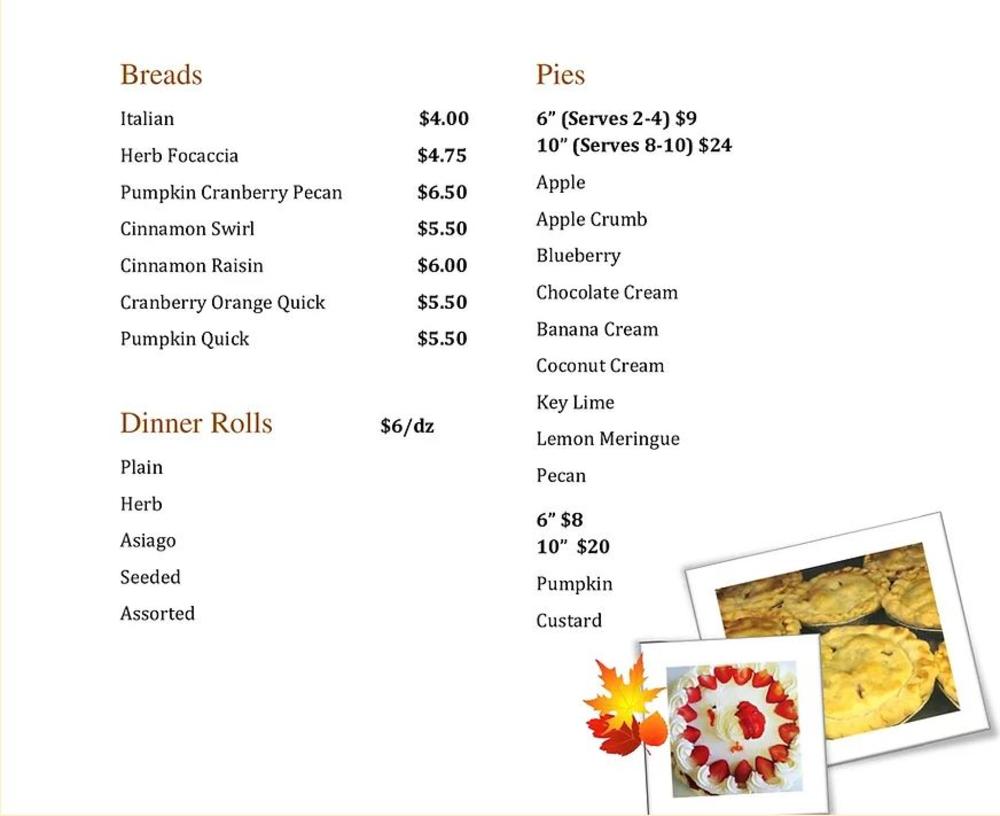 Vesta Bakery is the go-to shop to purchase baked goods to serve at home for family and friends. Award-winning Pastry Chef and owner Allyson Mansfield has over twenty-five years of experience in creating wedding and specialty cakes, along with the finest breads and pastries. Vesta Bakery is always ready to meet the needs of the season, from pies to Easter breads and Zeppoli's, you can be sure the pies from Vesta will leave everyone satisfied. Vesta is a busy take-out shop, holiday pies will be by order only.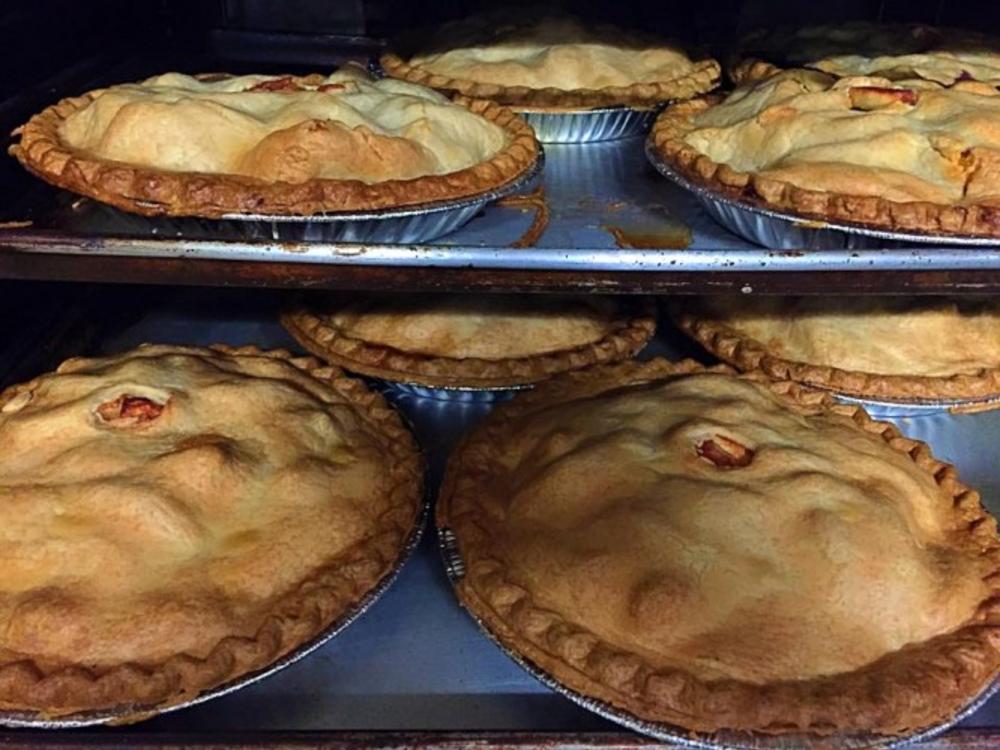 Carpenters Farm Stand is open 7 days a week through November so don't delay getting to this South County icon. Carpenter's offers a wide selection of fruit pies, cream pies, and other treats – including cookies, muffins, dessert breads, and dinner breads. The best of which are the pies. Carpenter's Farm represents so much of South County's agricultural heritage. The Carpenter Family has spent 5 generations serving this bit of earth and serving to the community that comes from it. For pies that are always wholesome and always delicious visit Carpenter's. A trip to the farm will give you an appreciation for the farmers and agricultural land that remains treasured in South County.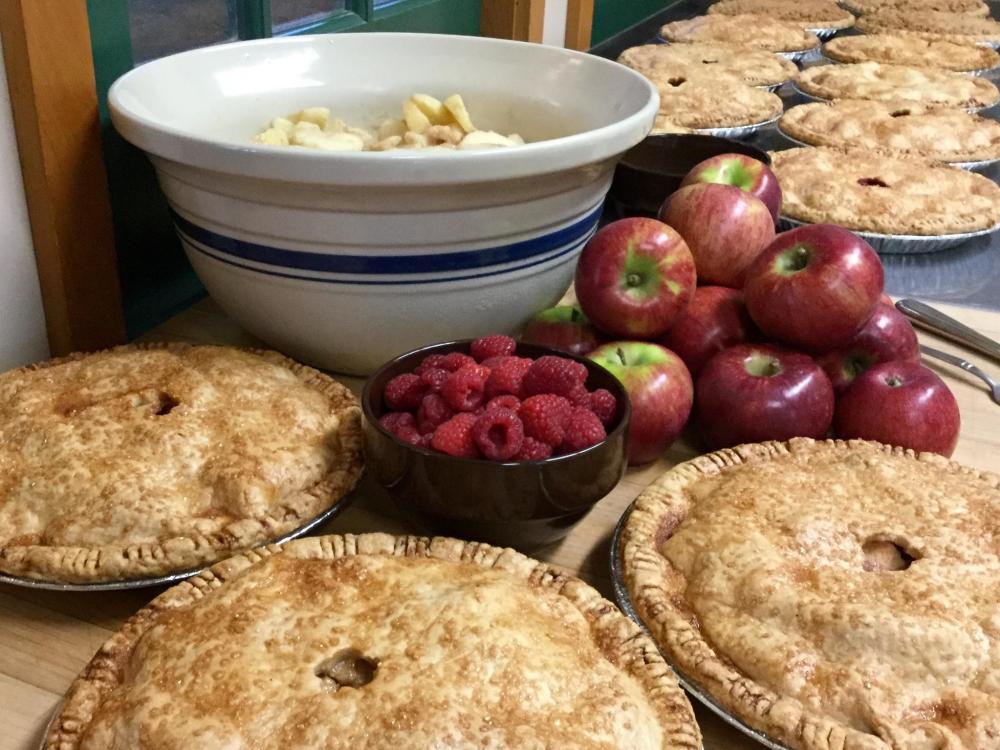 Pelloni's Farm is famous for pie. So famous that one local family takes orders and carries them on board flights to Europe when visiting family. Pies, jellies, and jams, all fresh and homemade, are their specialties with the farm producing their own blueberries, blackberries, raspberries and strawberries. A gift of a Pelloni Farm pie is one that won't be forgotten.
Sophie's Brewhouse is so much more than a coffee shop, serving breakfast and lunch, and daily fresh baked goods. Sophie's offers all your favorites along with not-so-common, but always delicious, specialties. It's hard to beat an authentic Southern Sweet Potato pie, but the bakers from Sophie's put South County in the running. Their unique and delicious Cranberry Lime pie is a favorite of many. Try something new, you might just find a new favorite.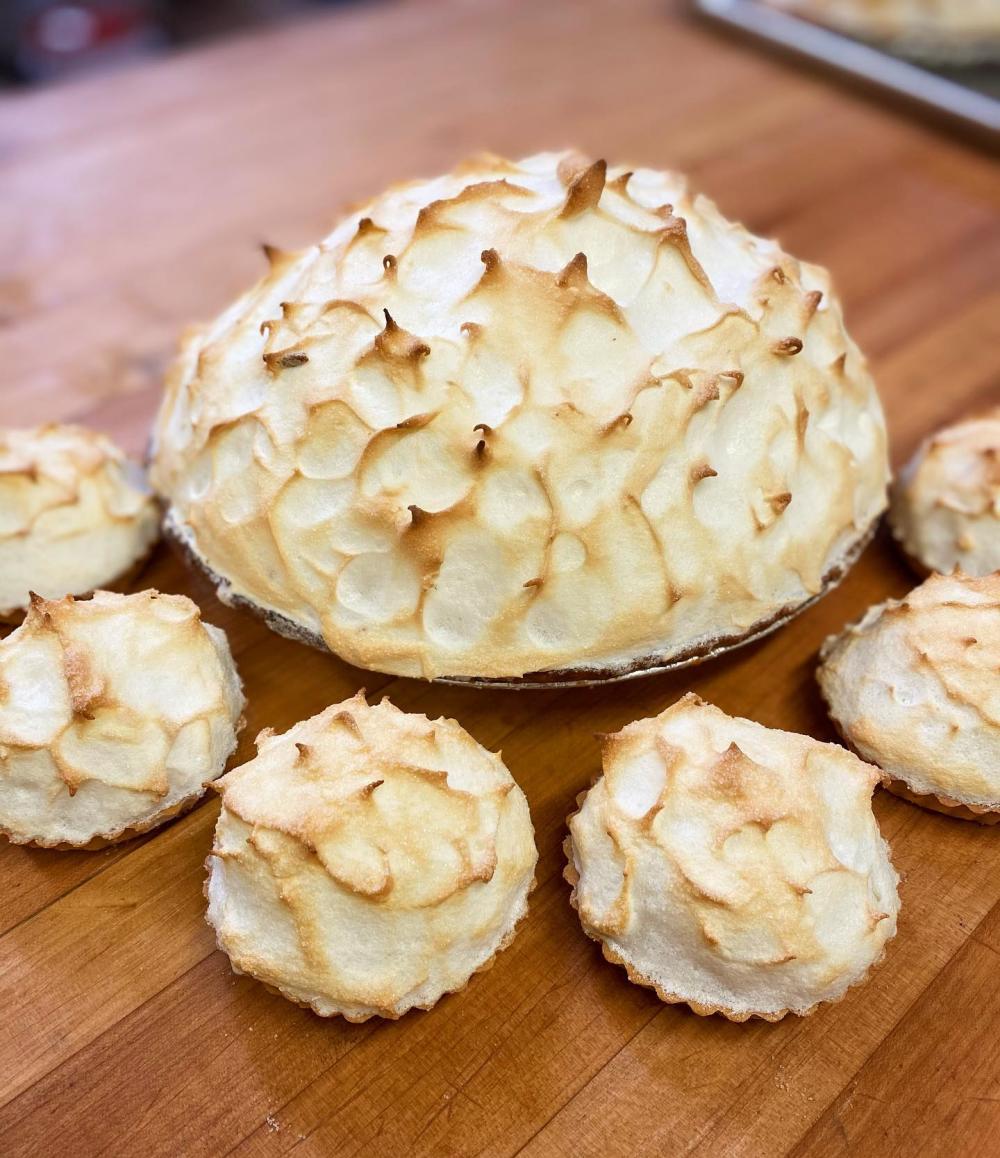 Stepping foot into Borrelli's Pastry Shop is a delight for the senses. The smell of freshly baked pastries and the meticulously decorated specialties will make you feel like a kid in a candy shop. You may go for the pie but we know you'll leave with a lot more.