Unless you are looking for it you may drive right by this sculpture trail and never know it was there.  The Sculpture Trail occupies approximately three acres of an otherwise wet and forested 22-acre parcel of protected land. The land on which the South Kingstown Sculpture Park is built offers lush beauty, nurtured by a cold-water brook that flows down from Factory Pond to Green Hill Pond and the ocean. Much of the eastern part of the property is shrub swamp. Along the western side lie about three acres of level upland with well spaced trees and shade-tolerant grasses left over from former meadowland. Neighbors and friends of the property imagined a place where the natural beauty would blend with nature inspired art.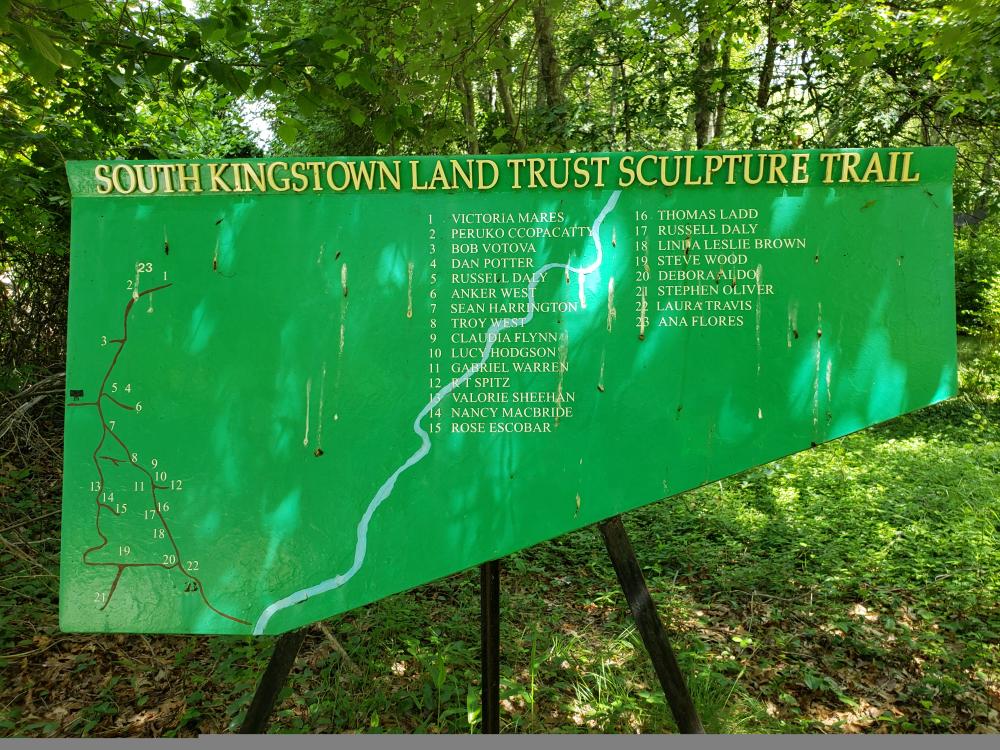 The flat and easy to walk ¼ mile trail mingles nature with art and takes the visitor by 23 installations created from a variety of materials.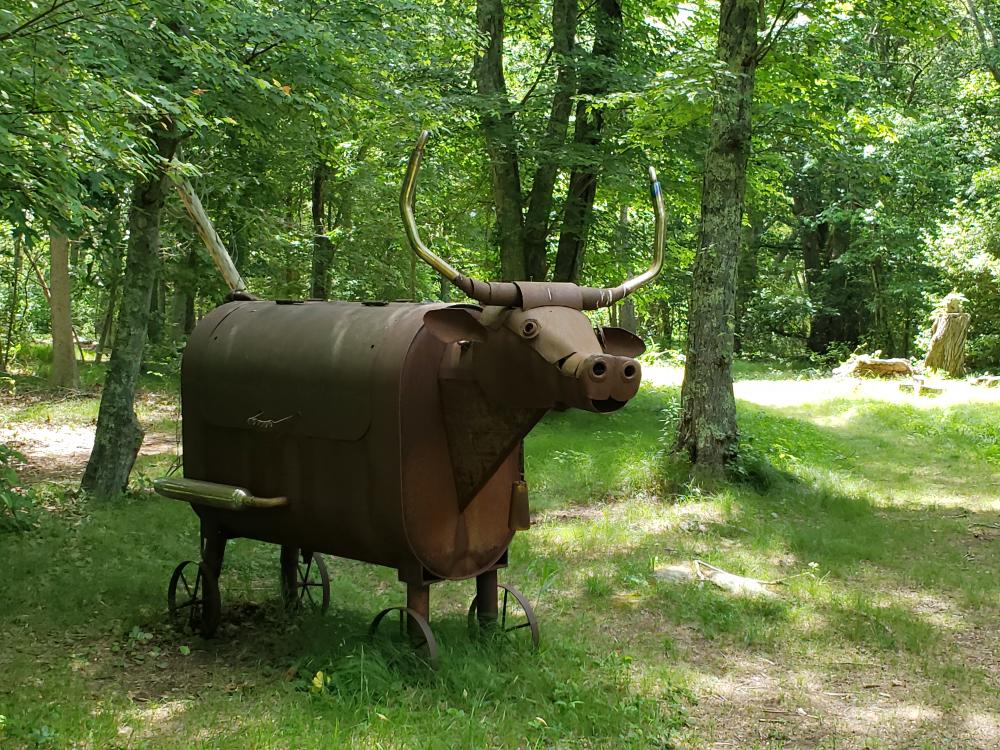 Entering the trail at the midpoint there is a large map indicating the location of each sculpture, turn right or left to explore the 3 acres of easy trails and diverse sculptures. Along the way you will see dream catchers and crystals, poetry boxes and a red cow. Take a slow walk through the woods and bring the children who will love to find each sculpture.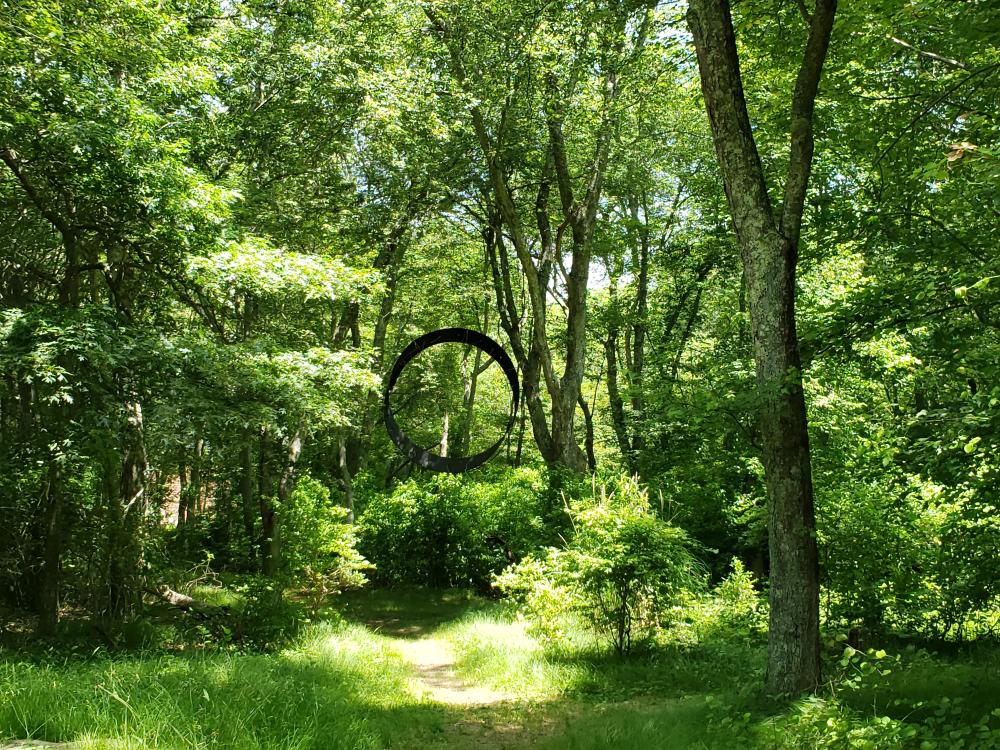 The trail is located on South Kingstown Land Trust's Green Hill Beach Road property, just north of Matunuck Schoolhouse Road.  Download Trail Map