Don't write off George's of Galilee in South County, Rhode Island as a "summer restaurant." George's is open all year long and right now might be the ideal time to visit this landmark seafood restaurant in the quaint fishing village of Galilee in Narragansett. Set right on Salty Brine State Beach with views of the water, a Tiki Bar, and multi-levels as well as indoor and outdoor and even on the beach dining options, George's is the largest waterfront restaurant in Rhode Island seating 500 people - making it the perfect place to visit and be assured you'll have plenty of space to dine while maintaining a safe social distance. 
Let's talk about the food! September is LobsterFest at George's and Executive Chef and General Manager, Yulia Kuzmina has added some delicious new specials that change weekly to George's already delectable menu. She's also brought on pastry chef Mark Bennison to create an array of mouth-watering desserts you'll have to save room for.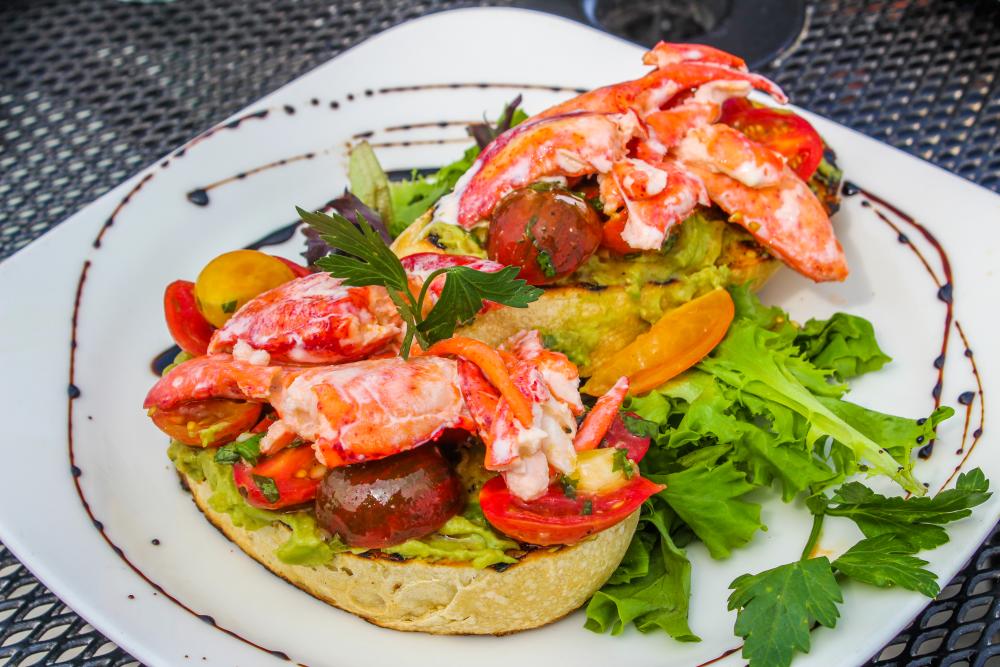 First up, Lobster Avocado Toast  - a great lunch dish, or lighter fare. This is the perfect transition meal from summer to fall. Thick slices of toast are smothered in avocado, topped with juicy heirloom cherry tomatoes, topped with tons of fresh lobster meat, lightly dressed in mayo - all sitting on a bed of greens. This was luxurious, light and extremely delicious.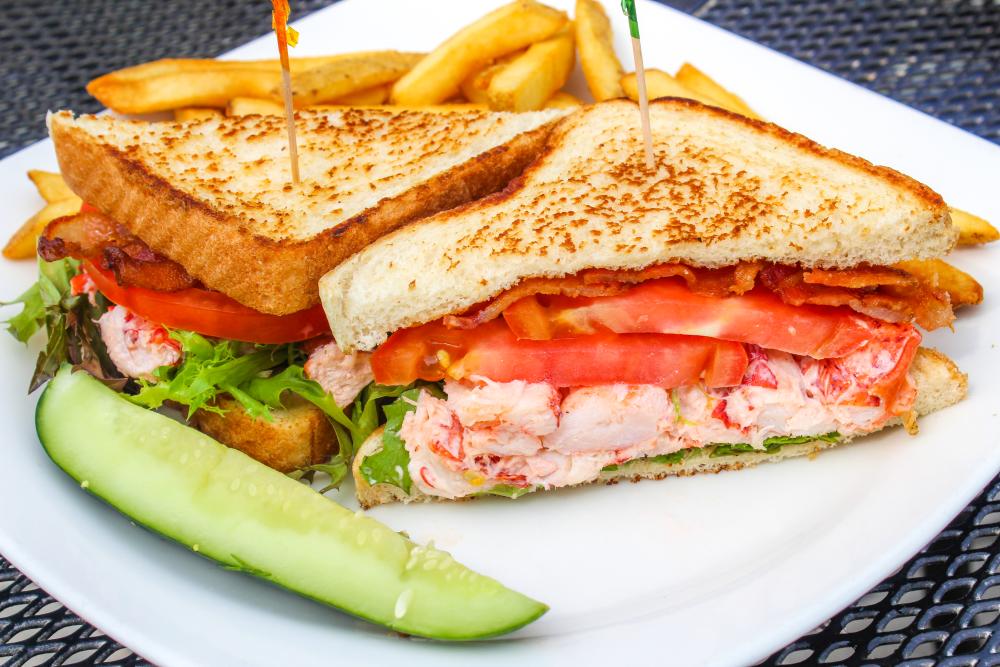 Another delicious dish that transitions well from summer to fall - the Lobster BLT. White bread, lightly toasted bacon, lettuce, tomato and lobster salad served with French fries or salad, if you prefer.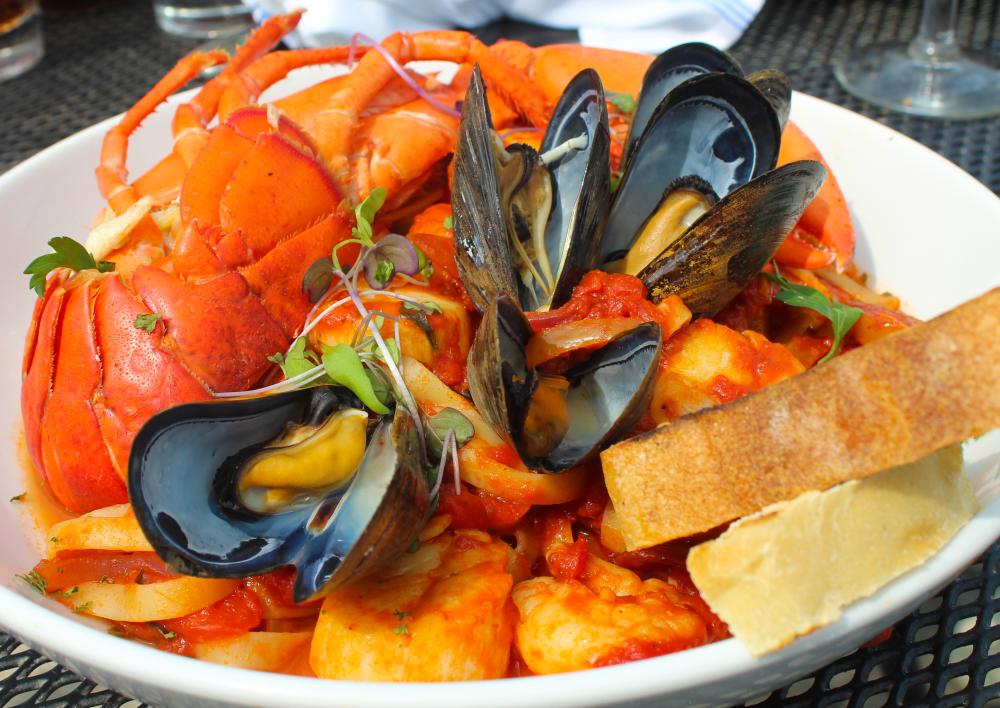 Lobster Fra Diavolo is loaded with lobster, mussels, shrimp and a spicy marinara sauce over fettuccini and served with garlic toast. This is a very generous portion making for a great dinner entree, especially on a cool, crisp fall evening.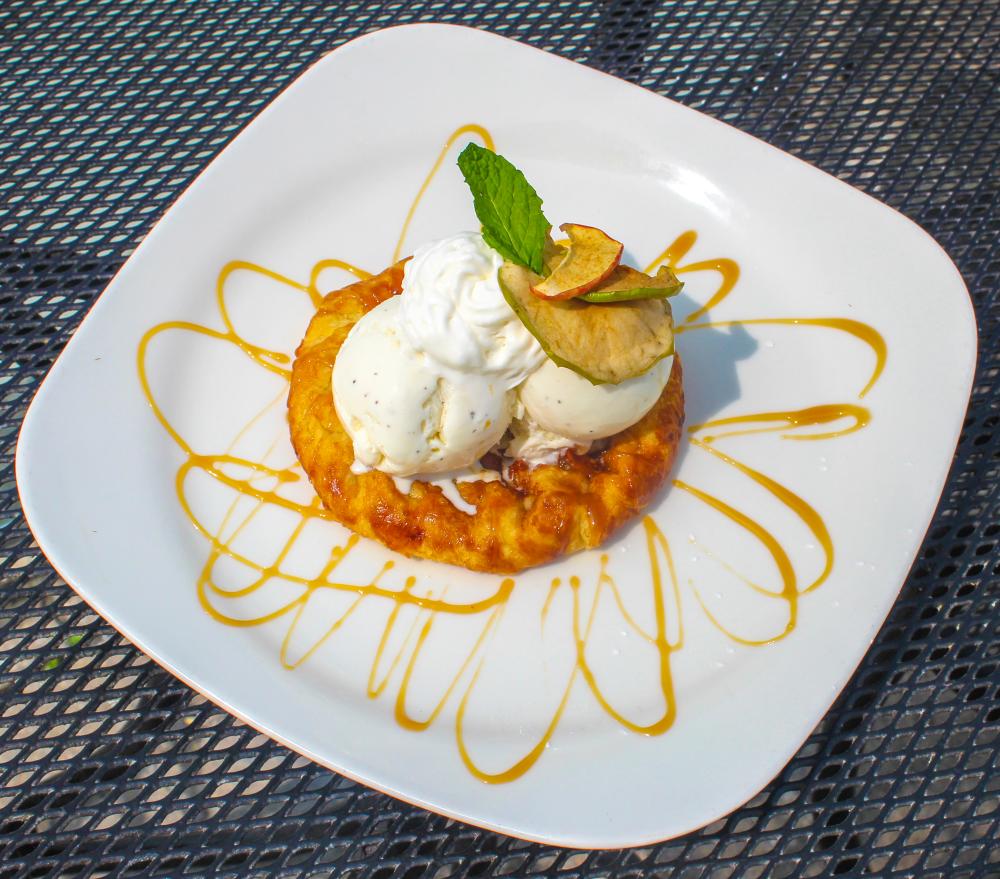 Fall marks the start of apple season, and what better way to end your meal than a homemade apple tart topped with vanilla ice cream? Chef Mark Bennison has spent the last few weeks creating some amazing desserts for George's. Chef Mark trains students at Exeter Job Corps to become pastry chefs and their desserts, under his instruction are some of the most decadent and delicious desserts we've ever tried. Now you can sample his creations at George's so definitely save room for dessert, you won't want to miss it.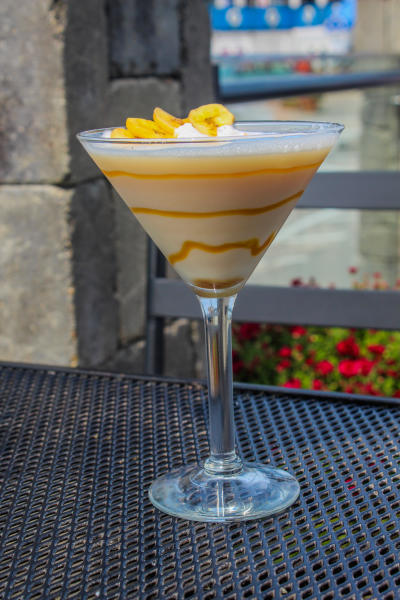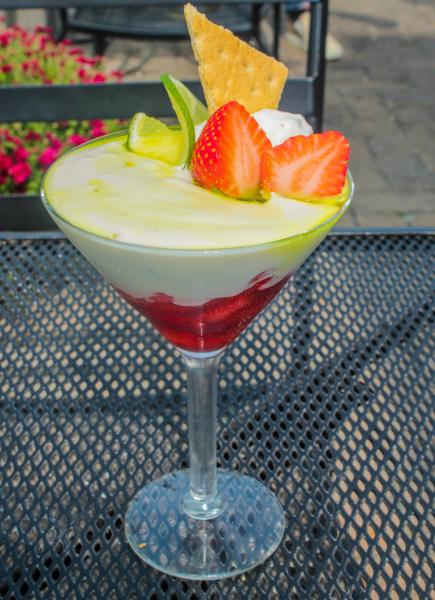 For a lighter dessert, opt for a dessert cocktail, like the banana martini with layers of caramel in between, or a mousse, like this light key lime daiquiri with strawberries on the bottom, topped with a sweet yet tart key lime mousse.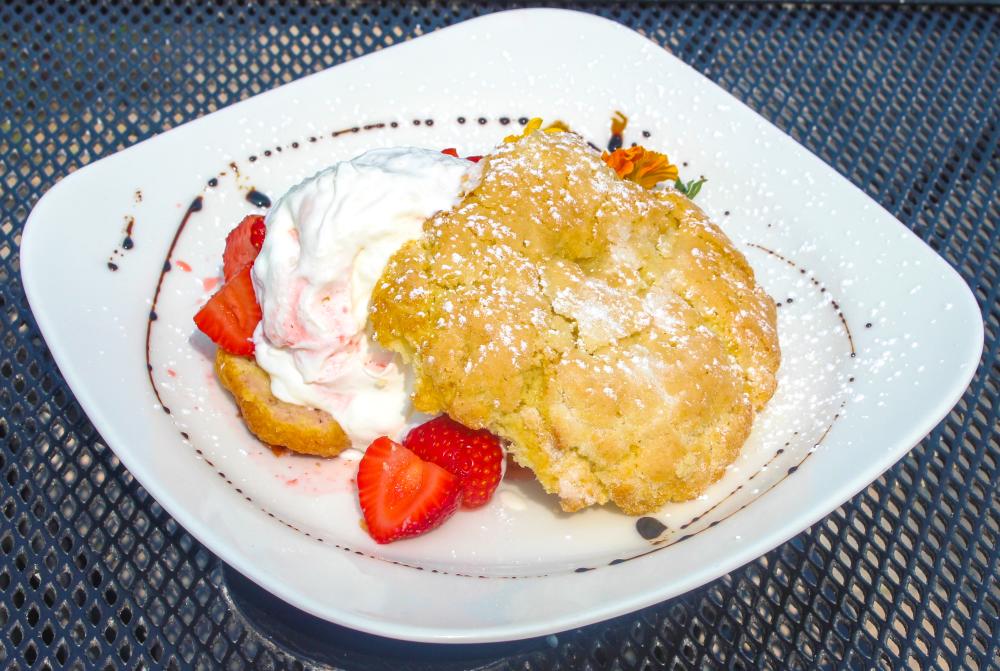 Lastly, the strawberry shortcake is to die for. Literally. The homemade shortcake biscuit is soft, crumbly, not too sweet and topped with fresh strawberries and homemade whipped cream it is a last taste of summer that you can savor. 
Head on over to George's of Galilee before the month is over for LobsterFest!