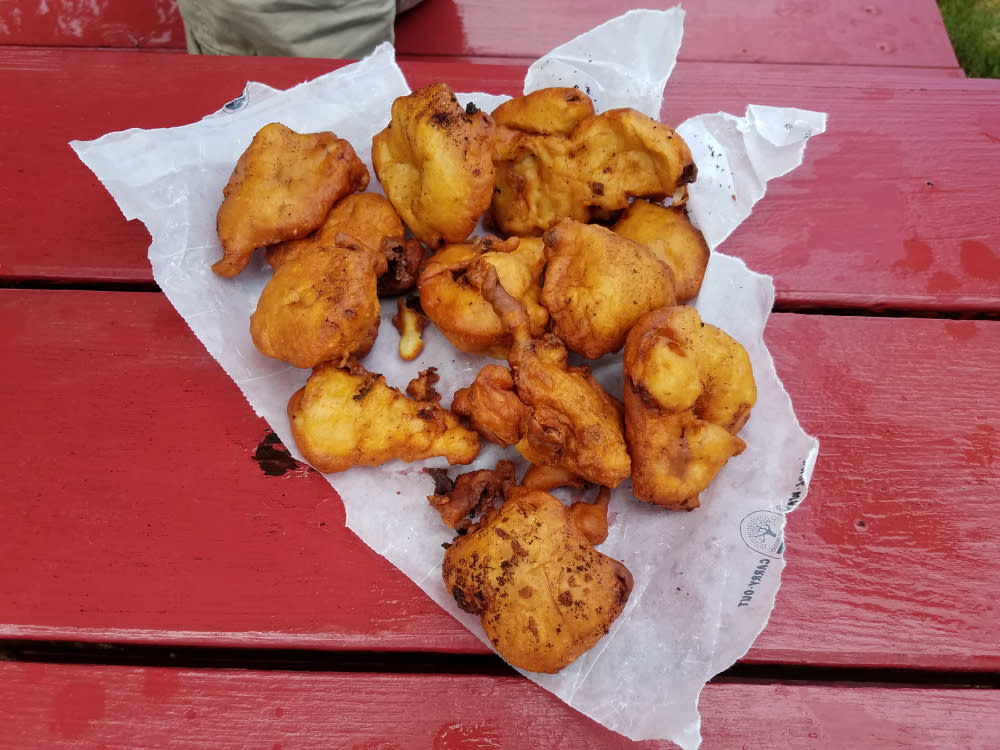 Clam cakes from The Hitching Post in Charlestown, photo courtesy of Only In Lil' Rhody blog
It's #foodiefriday in #southcountyri and we're pondering how deep fried food and hot chowder have become #summertime favorites? In South County, these fried little balls of dough studded with local clams are found just about everywhere. Clam cakes are one of the foods unique to Rhode Island, like Del's Lemonade, Coffee Milk and hot wieners. Pair them with a bowl of clear Rhode Island style clam chowder and you have a classic dinner. So, who makes the best clam cakes in South County? We don't want to be the ones to judge, so we left it to the Clamarati.
Who are the Clamarati? Fourteen brave souls who spent an entire day traveling from clam shack to clam shack tasting clam cakes and comparing them to name the winners. This year marked their 4th annual Clam Cake Crawl.
The conclusion they came to was that out of 12 clam shacks visited, 4 of the top 5 were in South County and 5 of the top 10 were in South County as well, making South County the #1 region in Little Rhody for clam cakes. The number one spot, according to the Clamarati, is The Hitching Post in Charlestown.
From here, I turn it over to them, or rather, Renee as guest blogger. You can read the details of their day and their findings here.