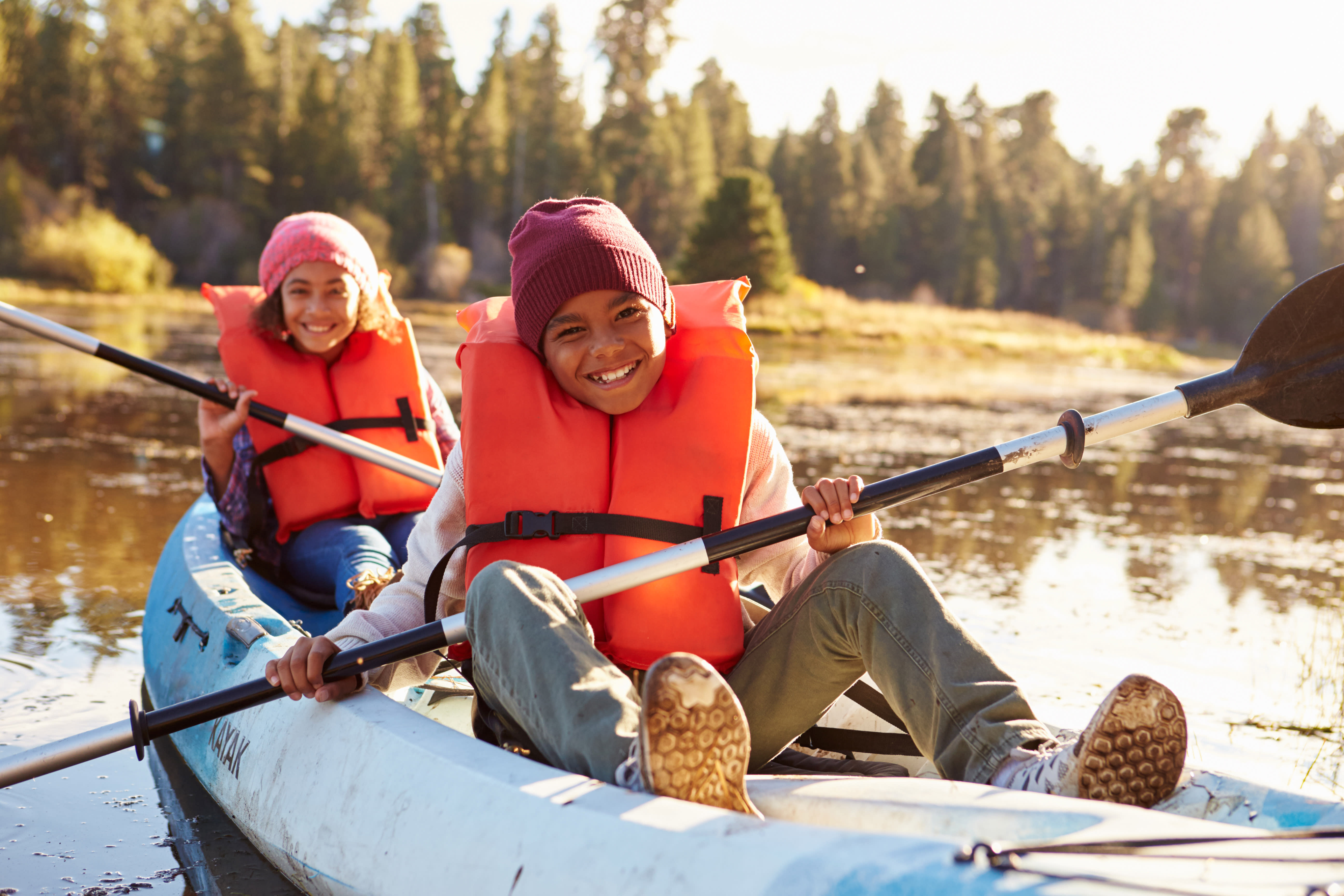 Labor Day is over, the beaches are officially closed for the season, most of the tourists have gone home, and yet, right now is the best time to visit South County, RI. Why? All the above reasons!
Seriously, my first encounter with South County was post Labor Day and it was a magical experience that made me fall in love with the area. I knew little about RI having grown up in neighboring Massachusetts and spending many of my summer vacations on the Cape. I joked to my then fiancé that I didn't understand why RI was called the Ocean State and he drove us down here to show me.
We were visiting Narragansett, just driving the coastline as he shared with me where his family spent their summers. When we got to Galilee we stopped for a bite to eat at George's savoring the peace, sitting outside on a warm September day still dressed in our summer clothes. I could see where this would be packed on a busy summer weekend, but on a random Tuesday in September all was quiet.
George's of Galilee Photo: Dave Sarazen

Galilee fishing boats photo: Dave Sarazen
We went for a walk on the beach and I had to go in the water it felt so warm splashing around my ankles. I had come prepared wearing my swimsuit and as I ran into the crashing waves I screamed, "It's soooooo warm...". That's when I knew why RI was truly the "Ocean State". I spent the afternoon swimming and then we had an ice cream and a Del's (my first!) and walked up and down the fishing docks debating on bringing home some fresh lobster for later. We bought our catch right from the lobster fisherman on the dock, took one last ride down Ocean Drive and headed home.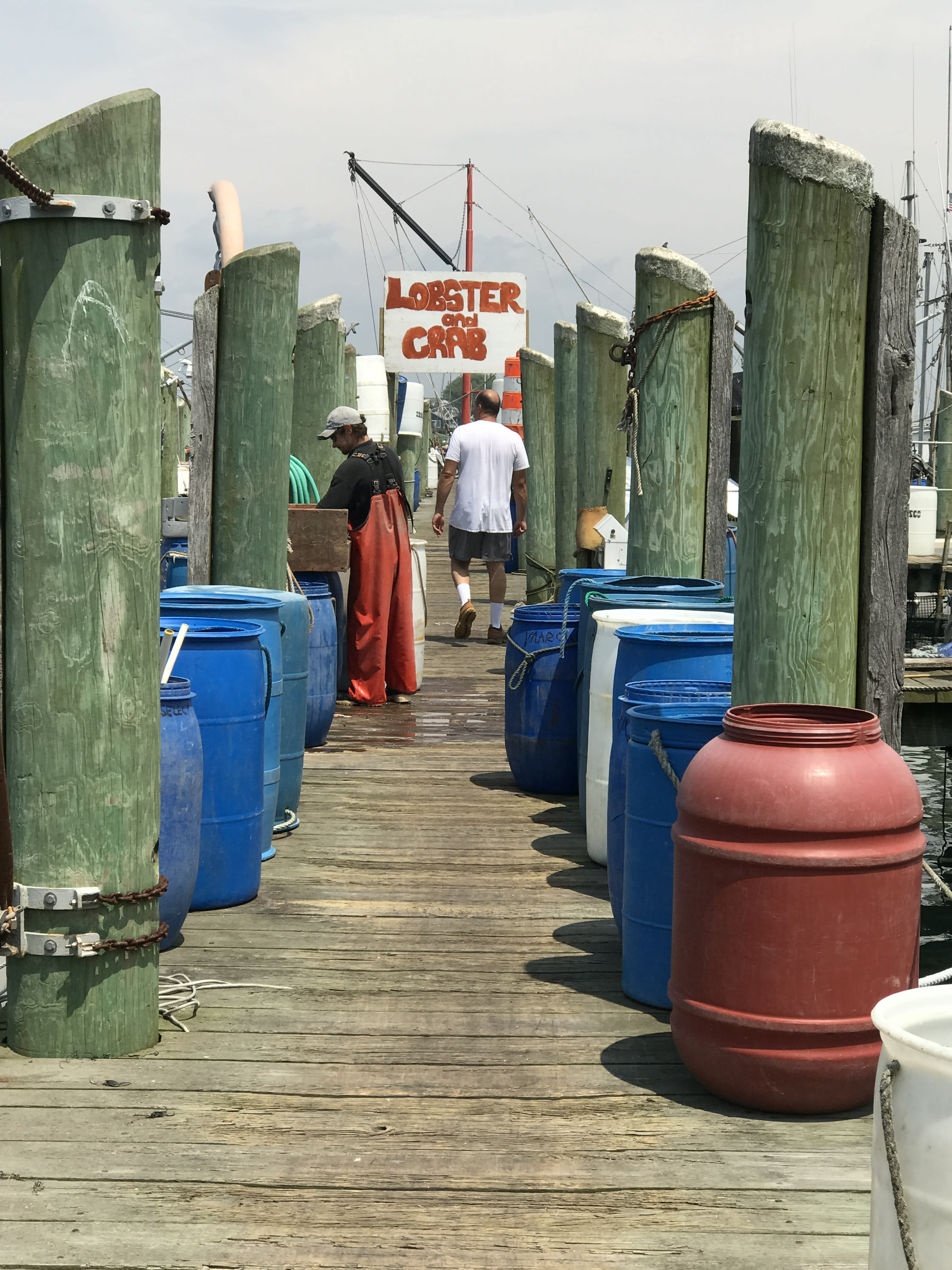 At the time, I didn't know a couple years later, we would be moving here and South County would become "home."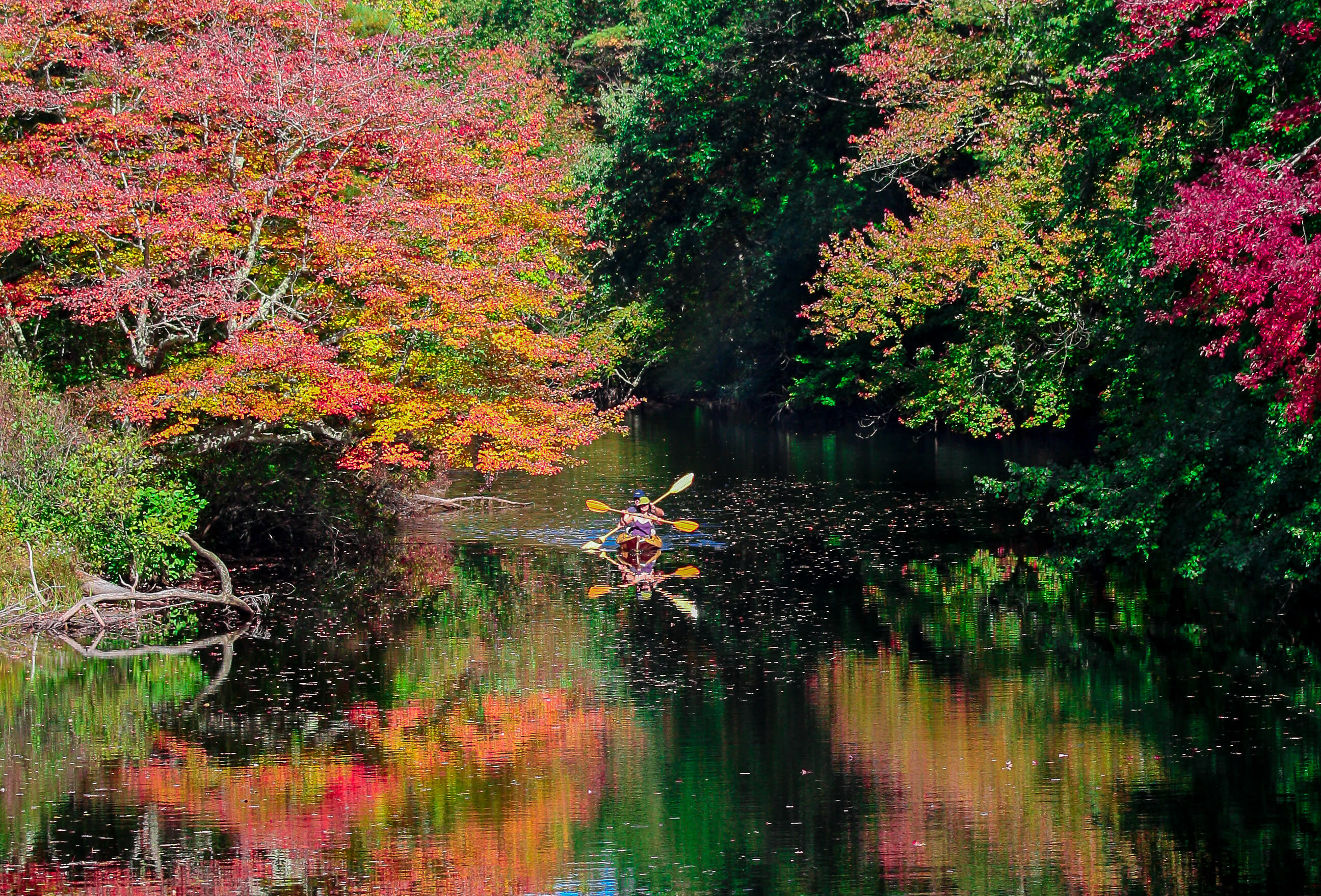 Truly though, September through November is a beautiful time of year to visit. The light starts to change in September along with the trees, but the water is still warm enough to swim or paddle. Come October the foliage has hit peak creating canopies of color - gold, orange and burgundy as you hike or pedal through our parks and preservation areas. Birds and seals have begun their annual migration south and now is the time to catch glimpses of these magnificent creatures. Seal watch cruises are available from October through the end of December. You can also find the seals relaxing on our shores at this time before heading back into the ocean.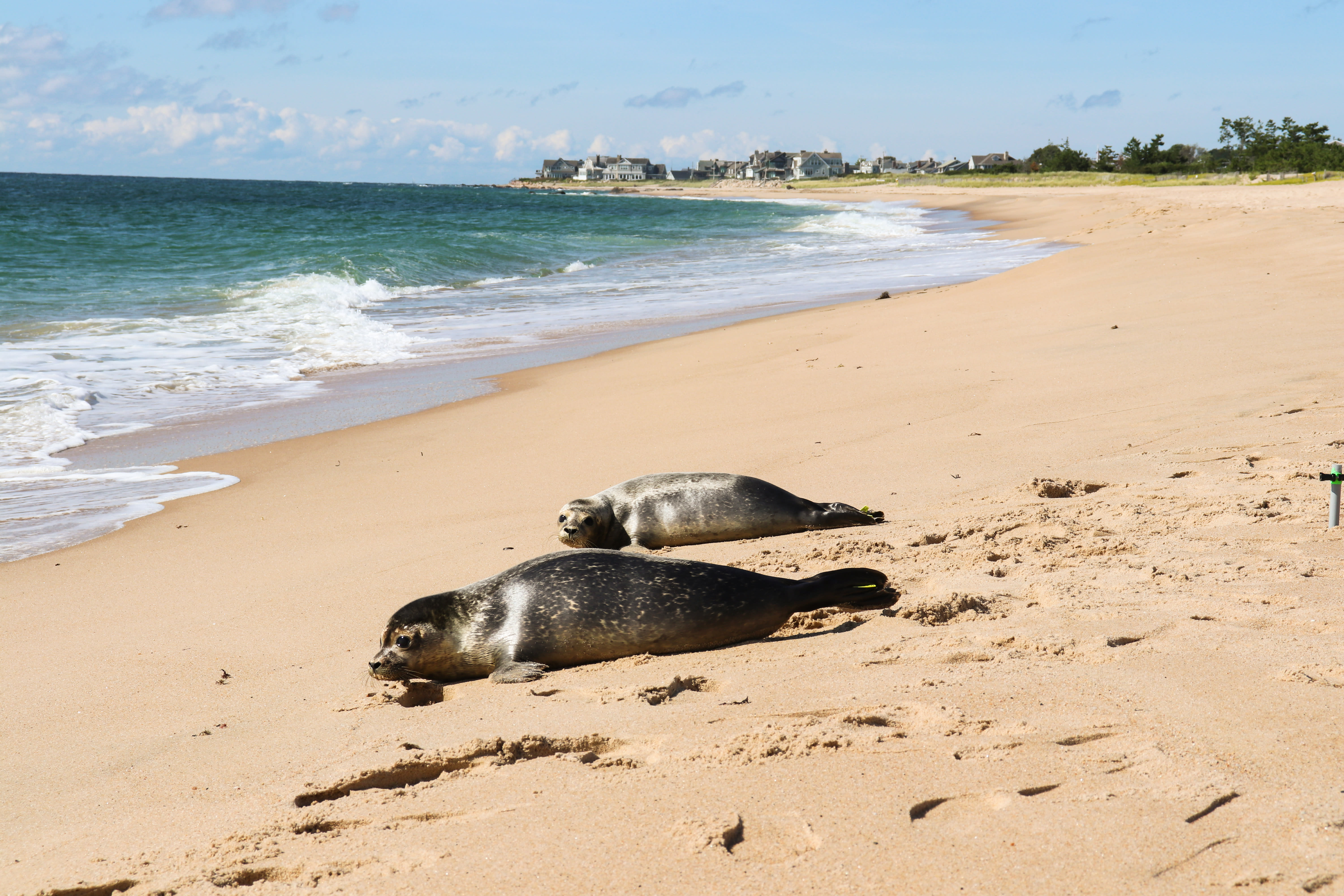 Matunuck Oyster Bar offers Sunset Oyster Farm tours through the end of October. This excursion is a great way to learn all about oyster farming and how it benefits our environment with owner Perry Raso before sampling the oysters and more fresh seafood at the restaurant.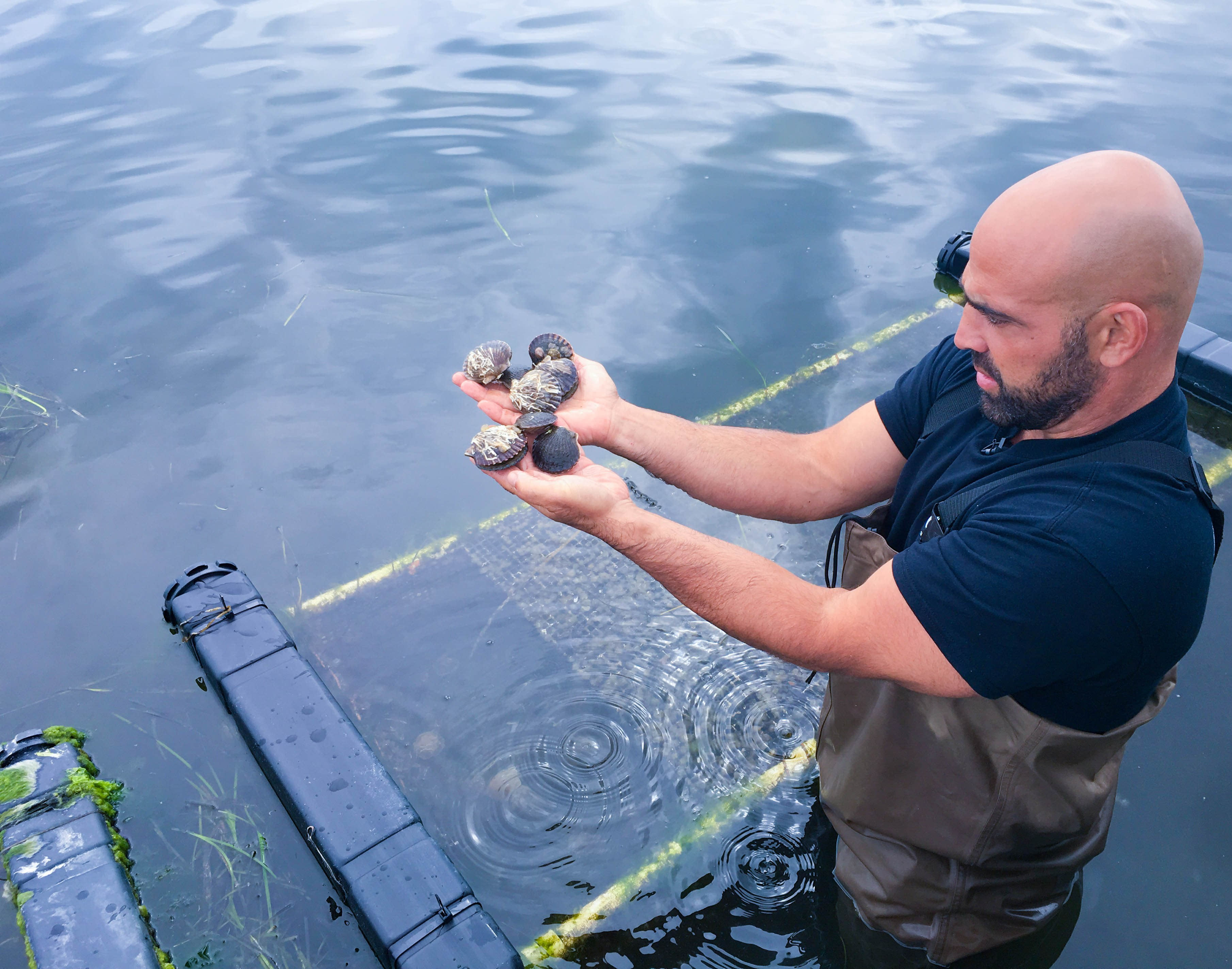 Fall is a great time to visit our craft breweries and sample their seasonal brews. Sons of Liberty Spirits releases its award-winning Pumpkin Whiskey in the fall and they host several food truck nights where you can hang out at the distillery, take a tour, have a tasting and get something to eat while listening to live music.
Black Jack Pumpkin Stout by Tilted Barn Brewery in Exeter, Photo: Faye Brown

Tilted Barn Brewery in Exeter, Photo: Faye Brown
You can always end the day with a visit to Frosty Drew Observatory for some star gazing. We have the darkest stretch of night sky between Boston and New York City.
For more trip ideas, check out our itineraries.