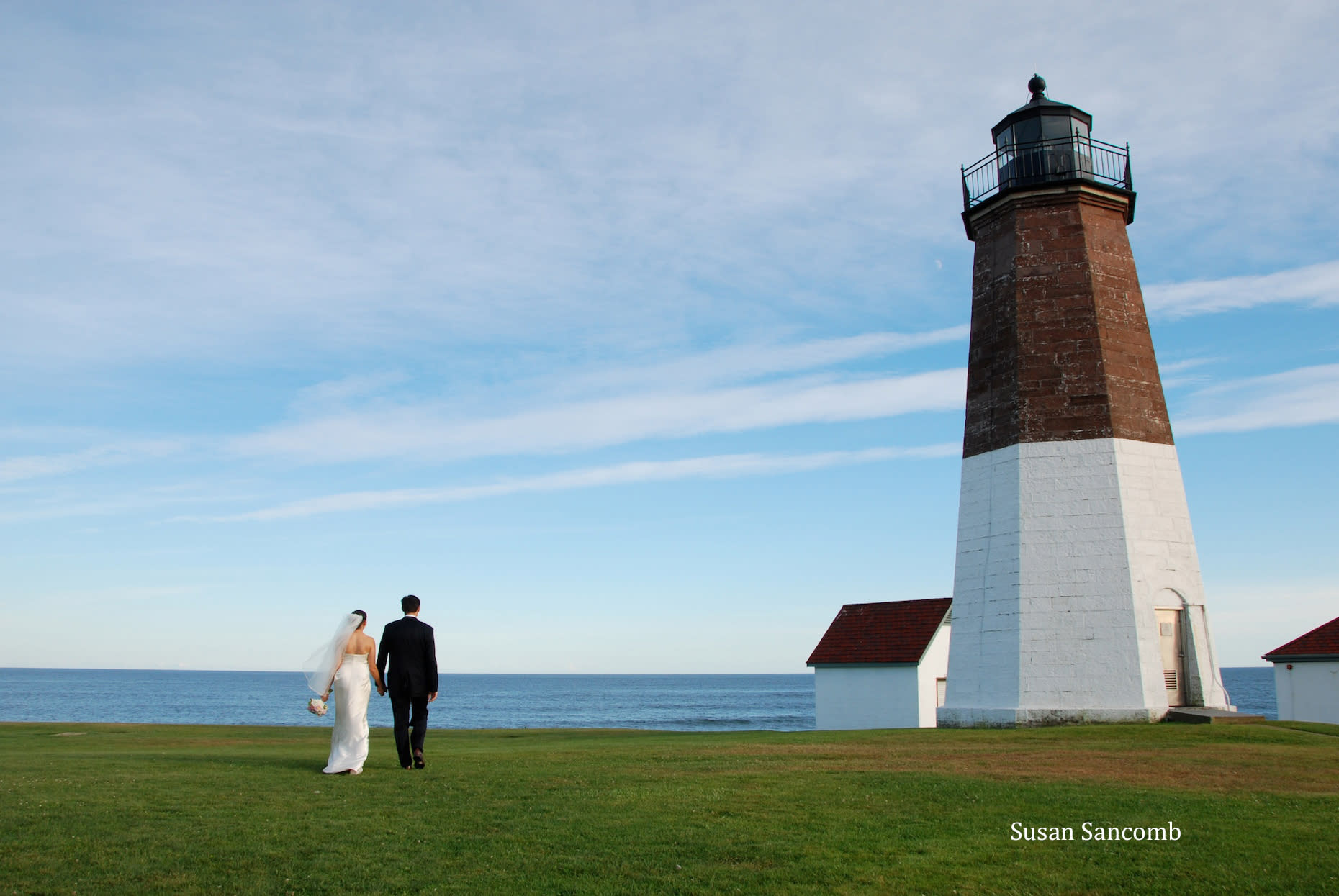 Susan Sancomb Photography
South County is a versatile place to host your destination wedding. We have outdoor venues ranging from lighthouses right by the beach to picturesque farms and indoor venues ranging from luxury resorts to museums or striking towers overlooking the ocean. One of the first steps to planning your wedding is choosing the right venue.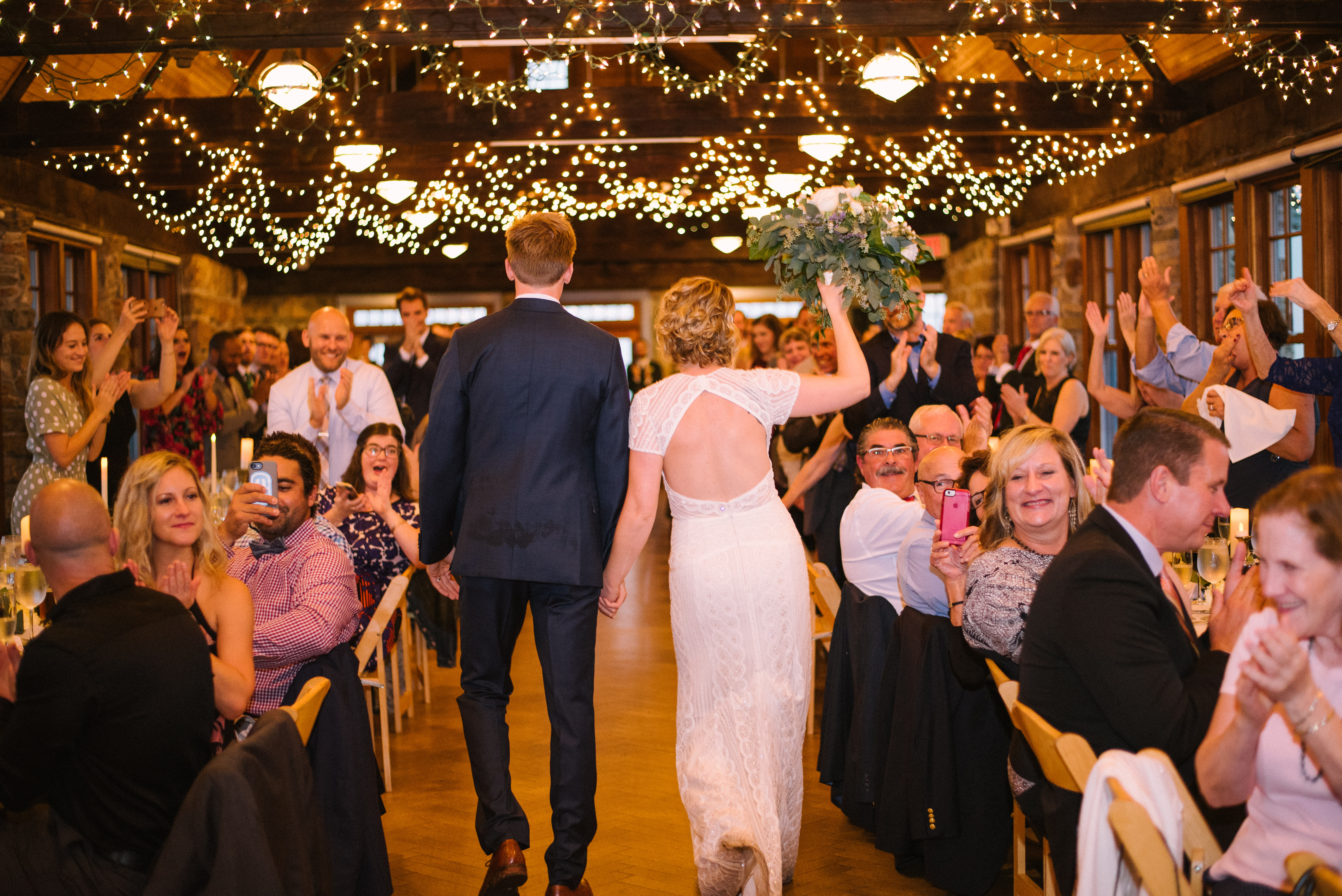 Stella Mia Photography
It's important to ask the right questions at the time you visit the venue, so you know what's included and what to expect. Make a list, or better yet, print this out and take it with you. Some of these may seem like common sense, but it's better to be safe and bring them as a checklist.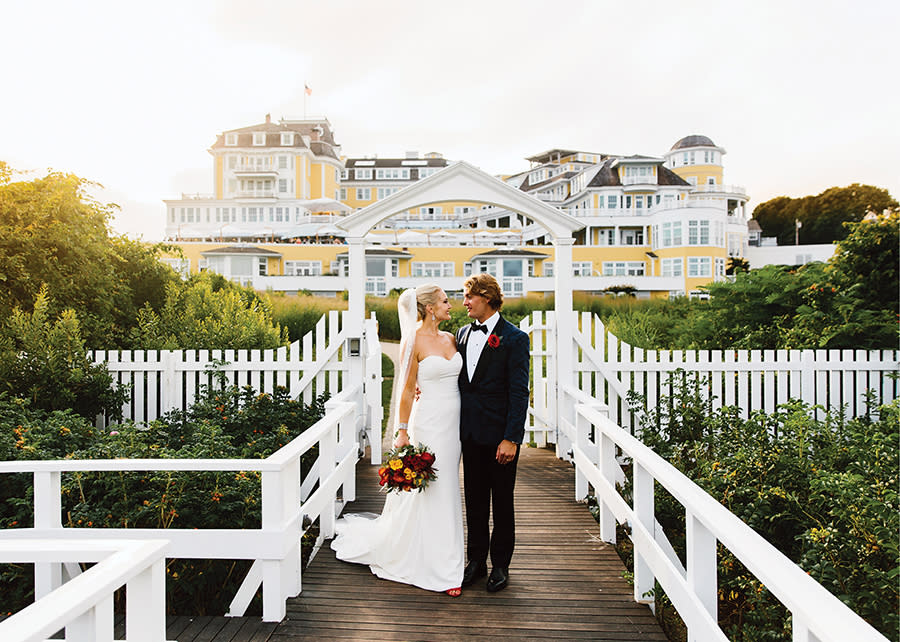 Ocean House / Photograph by Move Mountains Co.
1. Is my date available? If it isn't, you need to move on to another venue.
2. What is the fee for renting the space and what's included and what's excluded from the rental fee? For example, some venues offer just the space and you need to rent tables and chairs and linens. Be sure you know what you're getting and what you'll still need to get.
3. Can I see samples of the items you will provide? Ask to see the tables, chairs, linens, etc. You may find you want something else, in which case you will have to rent some of these items, adding another expense.
4. How many people does the space hold and is that number seated or standing? Some receptions consist of cocktails and appetizers while others feature a seated, multi-course meal. Know the number of guests you expect and the kind of reception you'll be having.
5. How much is an additional hour? Most venues offer a limited window of time for your event. Consider if you're going to need more time, for example if the ceremony is a drive from the reception site, you may need an extra hour. Or perhaps you'd like to enjoy the reception and not rush it. Find out what it costs to extend the party.
6. How many parking spots are available and is it possible to rent additional spaces if needed or hire a valet? It's important that there is enough parking, or at least valet service if parking is difficult or limited.
7. Can I use any vendor or do you have a list of preferred vendors? You may think you can bring your own food or hire someone to cater or tend bar, but some venues have strict rules and only work with certain vendors. Ask for a list of these vendors in advance so you can investigate their pricing and products before you commit to the venue.
8. Do you set up and tear down the items you provide? Make sure you understand how this process is done as you may need to hire a clean-up crew.
9. If the ceremony and reception are happening at the same venue, ask the venue if they will have enough time to make the transition from ceremony to reception seamless. Sometimes there will be a cocktail hour in another room while the main reception site is set up, these details and a timeline of events are crucial to a smooth event.
10. What is the back-up plan in case of bad weather? If any part of your ceremony or reception is taking place outdoors, make sure there is a back-up plan. Sometimes it just involves renting a tent, but you still need to know if the venue has a plan.
11. On the day of the wedding, when can we begin setting up? You may need to drop off the centerpieces, or set them on tables, the cake usually needs to be delivered and photographers, videographers, DJs and bands need time to set up their equipment. Be sure to know when they can start and share the information with them.
12. Are there any restrictions for use of the space? Some venues don't allow candles or anything hanging from the ceiling. Find this out ahead of time.
13. Are there restrictions on photography and videography? Some venues, such as museums or churches may have policies regarding photography and videography. You don't want to pay a photographer or videographer for time when they can't shoot. Plan ahead.
14. Are there any noise restrictions or no music after a certain time? Don't get fined by the police if neighbors complain.
15. Are there any permits or insurance coverage I need to acquire for the wedding? Some venues may require a permit from the town or additional insurance, so ask the venue for these requirements and any instructions on how to obtain them.
16. Is there a bridal suite and/or groom suite? You and your groom may want to change or freshen up. Typically venues provide a room for the bride, not all do for the groom.
17. How much is the deposit? Ask before you commit what amount is required to hold the space for your date.
18. When is the balance due? Find out if you pay the balance in advance of the wedding, the day of, etc.
19. What forms of payment do you accept? Most places accept credit cards, but clarify what the venue accepts and prefers.
20. What is your cancellation policy? You may not want to think about why you'd want to cancel, but emergencies do occur. Find out ahead of time what the policy is and how much time you need to cancel.
If you need help or advice about South County's wedding venues and vendors, visit our wedding page or contact us.