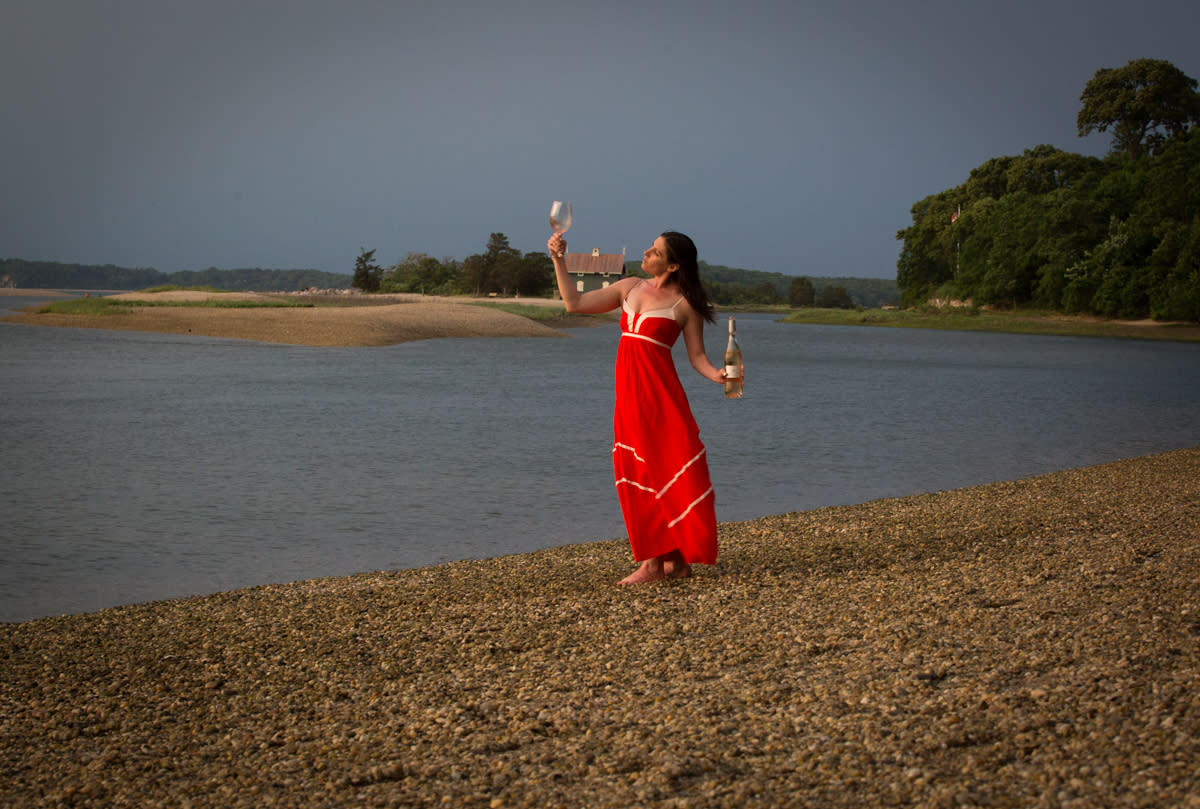 Photo by Chrissy Swain Photography
What's more fun than a group of ladies paddle boarding to a sandbar out in the middle of a beautiful salt pond, on a sunny summer day to sip and taste different wines? Not much, right?
Last weekend, Ocean House Sommelier, Erin Swain - the only female surfing sommelier in (at least) the Northeast - led Weekapaug Inn's first ever, Sip & SUP Wine on the Water event. While it wasn't anyone's bachelorette party, I thought what a great idea for a bachelorette party.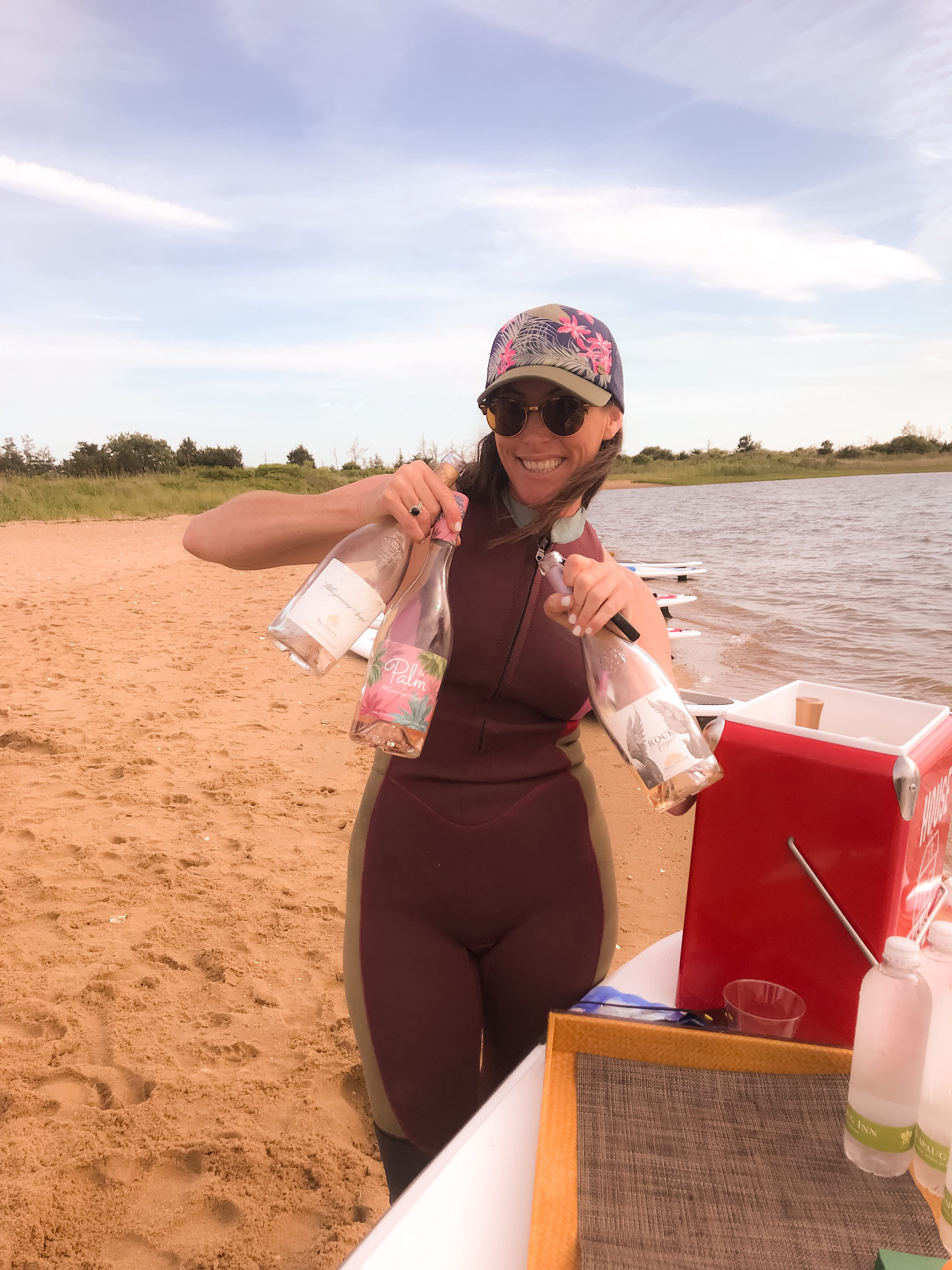 Read Erin's account of the event and see photos here.
South County Tourism was there to experience and video the event and we thought it was so much fun. Erin is as knowledgeable as any well-renowned sommelier but her easy going, personable manner make wine accessible and fun even to wine novices. Last weekend we tasted rosé wines, but she will customize the experience to suit the tastes of your group.
And you don't need to have a bachelorette party to enjoy wine with Sommelier Erin Swain. This event was open to guests of the inn and the public. We are sure there will be more opportunities to enjoy wine on the water, and there are many wine events that Erin leads at Ocean House, so keep your eyes on their events website to find out when you can attend one.