Did you get engaged over Thanksgiving? Or perhaps you're the parent of a soon-to-be bride or groom. It's never too early to start planning a wedding. If you're dreaming of a beachfront ceremony and/or reception in lovely South County, Rhode Island, the experts from The Ocean House have some tips for you.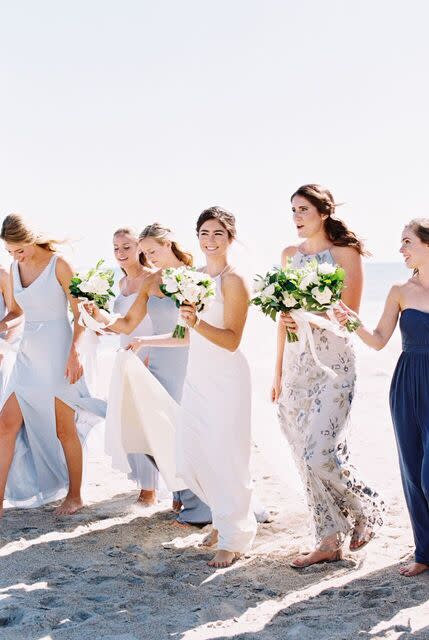 With nature as your backdrop, the South Coast of Rhode Island is a magical place to get married.  From the spectacular views to the numerous farm (or sea) to table dining options, the only difficulty might be deciding on your cake flavor!
Why select a waterfront wedding? Perhaps it's the feel of the sand on your feet that evokes memories of family vacations. Maybe it's the sound of marquis flags flapping atop your gorgeous Sperry sail cloth tent that reminds you of American Flags blowing in the wind on Fourth of July holidays. It could be as simple as s'mores being assembled over a roaring fire on the edge of the pond as the band plays on and the ocean waves crash in the background.  One thing is for certain, the sight of fireworks going off over the water as you stand with your new spouse on the dock enjoying a champagne toast will become a memory you won't soon forget.  With all that, the question really becomes why not select a waterfront wedding?
With roughly 40 percent of engagements taking place during Engagement Season, which officially begins on Thanksgiving Day and runs through Valentine's Day, there is no better time to begin gathering tips for a waterfront wedding steeped in romance and luxury.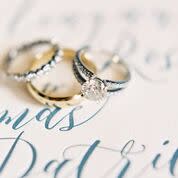 Ocean House Management, staff who coordinate weddings for the Weekapaug Inn, offer seven professional tips for waterfront wedding success.
Waterfront weddings aren't just for summer…
Some of the most popular times of year to get married are actually spring and fall where being on the water offers a nice evening breeze and gives your guests a reprieve from that summer heat. If you are hosting a tented event, this most often also allows you not worry about adding heating or air conditioning elements to your tent and you are able to rely on the natural surroundings to provide an amazing temperate climate for your event.
Book soon to obtain the date you are hoping for…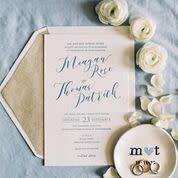 As the heaviest inquiry times are one year prior, the optimal time to get the date of your choice would be 1.5 years out.  Being a destination location, South County weddings are mostly booked between May and October. Keep in mind some venues have annual events so they can't book wedding during those dates. Booking early gives you the advantage of locking in the date you want.
Consider a property buyout for a memorable event…
Having a property buyout gives you exclusive access to many items that would otherwise have to be shared with people outside of the wedding group.  At Weekapaug Inn, you are able to make the activity calendar your own. This is a huge value point as it comes at no charge. Your guests can all mingle and get to know each other better while enjoying a morning yoga class, a beach walk with the naturalist and then boat tours on the pond.  Also, the flexibility this provides on usable space and your event timeline is truly invaluable.  If you opt to have an after hours celebration inside the main bar until midnight, you can! While the actual wedding day can go so quickly,  couples really appreciate having taken advantage of the property buyout.  This turns one day into a wedding weekend surrounded by your family and friends.
Have backup plans in place in case the weather doesn't cooperate….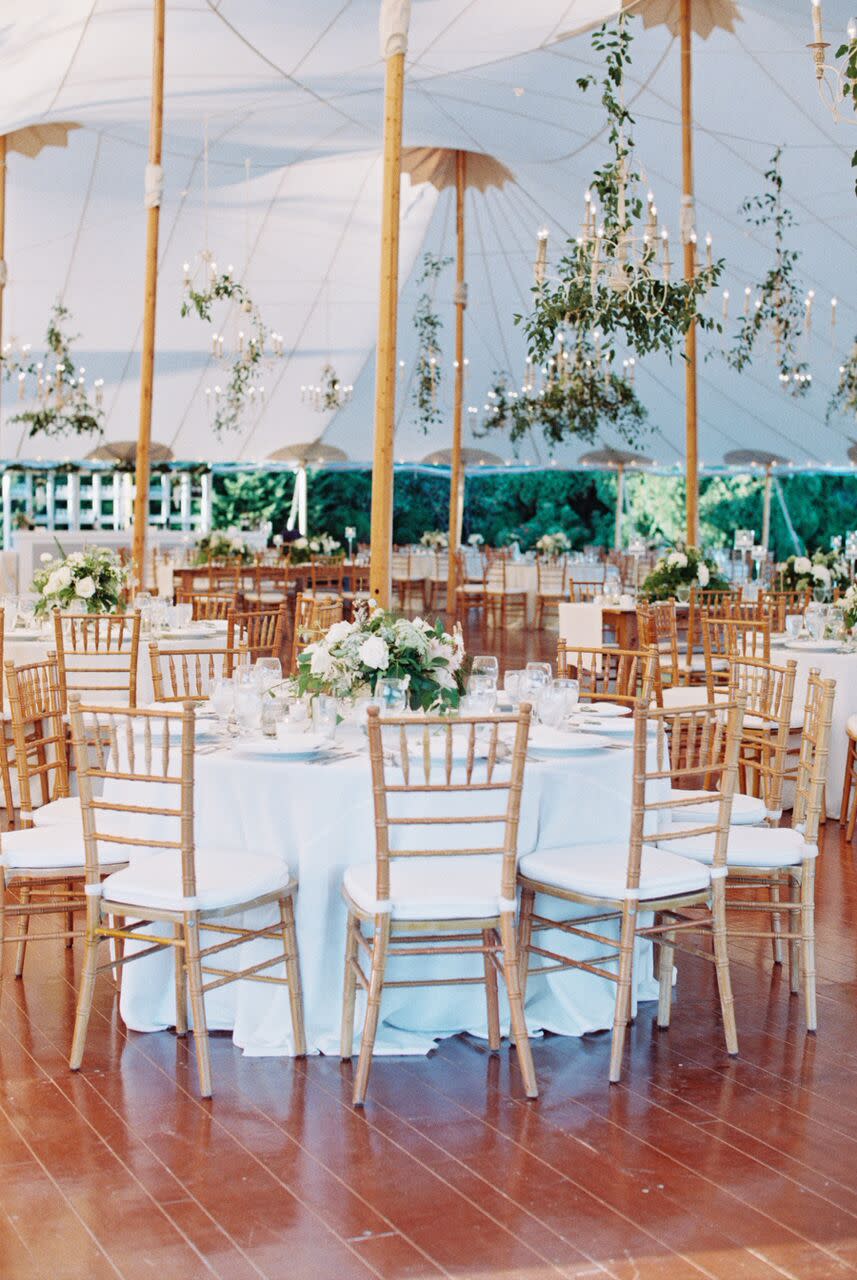 In New England, a backup space is always a necessity! Weekapaug Inn is always prepared to accommodate an indoor ceremony & cocktail reception when mother nature has other plans. There are also abundant and beautiful nooks around the property that are perfect for photo-ops and still allow the couple to take some outdoor photos while being shielded from the rain. The Fenway entrance by the beautiful reclaimed wood doors is just one example.
Think about your dress and shoes…
If you want to be on the beach and on the sand, be mindful that your dress doesn't have a huge train! Footwear on the beach can be a challenge, so perhaps you opt to go without.  If you select to get married on the sweeping lawns at the Inn, you might want to consider "rescue flats" or lately, "rescue heel protectors".  These are wonderful and come in three different sizes and will keep your guests and bridal party from sinking into the grass.
Make the planning as stress free as possible…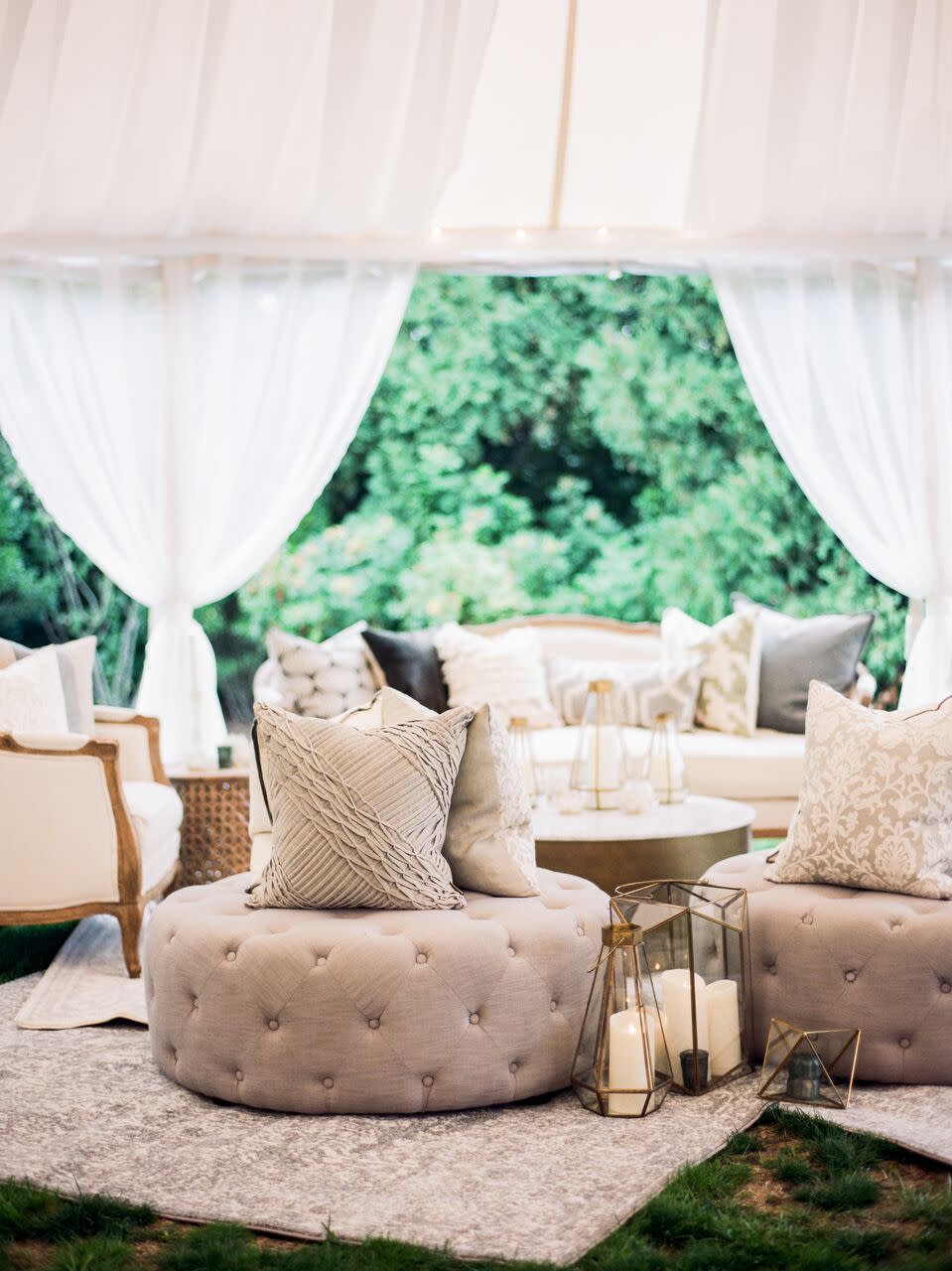 Select a venue that offers comprehensive planning services. The catering team at Weekapaug Inn is not only seasoned in helping you with food & beverage, we are also able to guide you through all of the other intricacies that go into the wedding weekend. Outside of the actual wedding day, some of these items might include finding additional guest accommodations, booking transportation to and from the properties and finding that perfect photographer or florist.
For the big day, they are able to utilize the couples vision and bring these layers of design to life. Specialty lighting, custom linens, lounge groupings and show stopping bars are all in their repertoire. They are happy to organize a "meeting of the minds" so that couples can meet these design experts in person, touch these specialty linens and really make informed decisions
Consider food and cake that reflect your personalities…
Wedding menus are banquet style as restaurant menus are not designed in a way to effectively feed 200 people within a certain time frame. While catering menus are provided catering as a guideline, they build the menus to your personal preferences and palate. The wedding food and beverage should be telling of the couple themselves, just like all of the other personalized elements throughout the wedding weekend. At both The Ocean House and Weekapaug Inn couples will try food prepared by the  Chef and will have the opportunity to interact with them, ask questions about the dishes and make any necessary modifications. This helps each couple to make the food presented on the wedding day their own.