Whoever could have predicted that a worldwide pandemic would render us all confined to our homes for months? If you had a wedding planned for this spring or early summer and due to COVID-19 it's been postponed, here is some advice from Ocean House's Group Meetings and Special Events Manager, Lauren DiStefano.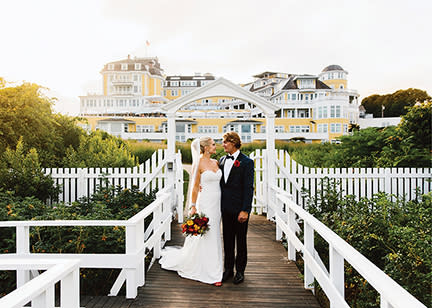 South CountyTourism Council (SCTC): So your wedding cannot happen on the date you planned due to COVID-19, what are the first steps you should take? 
Lauren DiStefano: The first step I would suggest is to reread your contract to understand where you stand. Read news from a variety of credible sources to get a full perspective on guidelines and measures being taken. Go to the Center for Disease Control (CDC) and World Health Organization (WHO) websites and other leading authorities and read and understand the rules around this pandemic.
Your second step should be to compile a list of questions and concerns and reach out your venue, wedding planner, caterer, photographer/videographer, etc. Have a clear and calm conversation with them on where you stand. They are likely dealing with multiple people in the same situation as you. They don't want to lose your business anymore than you want to postpone your wedding. Remember to practice kindness as it's a stressful time for everyone.
SCTC: Do you reschedule and how far in advance?
Lauren DiStefano: Yes, the idea is not to cancel, but to postpone or reschedule. Spring or early summer weddings are likely to be rescheduled to early fall or late summer pending availability or moved to spring or early summer one year later.
SCTC: Are there certain fees that won't be refunded in case of cancellation or that you should anticipate when rescheduling?
Lauren DiStefano: In the worst case scenario, yes there might be an extra fee depending on the availability of other vendors. It depends on your contract with each vendor, so read your contracts carefully and talk to your vendors. For example, it's common practice for vendors to require a deposit for a back-up date. Most vendors are being gracious and are trying to work it out. Again, understand that they don't want to lose your business, but if they have other bookings when you're thinking of rescheduling, you might have to find another vendor or another date.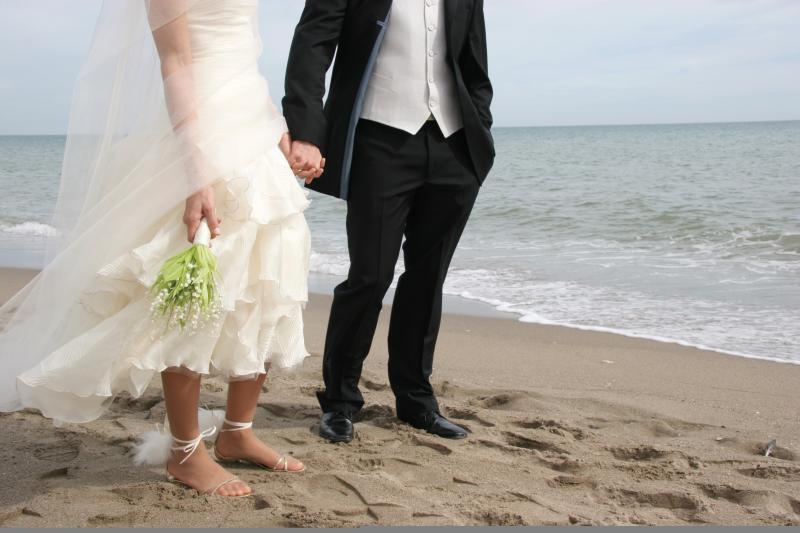 SCTC: Let's say you had planned the perfect summer wedding, and now the next available date is fall, the dress, flowers, menu, decorations - everything you planned is now not appropriate for the new season - what do you do? Especially if you have these things already.
Lauren DiStefano: Ultimately, you must make the best of the situation. While these elements are important the most important thing at the end of the day is to unite with your partner for life. Keep your priorities straight. Vendors are creative with flowers and decorations. The chances of having summer like weather into September are high, so if your date is in September, everything may still work. Work with your vendors to be creative.
Understand that everything has a trickle down effect and that this is out of anyone's control when a mass pandemic hits and effectively postpones your wedding, it's not just about you. The venue and every vendor you contracted with stands to lose - some might be booked on your new date, so ask them for referrals to colleagues they might know that can accommodate you. Remember to be nice, this isn't anyone's fault. Same with the airlines and hotels you booked for traveling family and guests - keep calm and polite. Most airlines and hotels have put policies in place to refund your money or at least credit you for future travel or stays. 
Remain calm, cool collected and understand that this has affected everyone and everyone is trying to deal with it the best they can so everyone remain calm and be kind. Everyone is trying to be as accommodating as possible.
With that said, look on the bright side - you have a little more time to plan. And remember, the important thing is that you're getting married because you love your partner and want to unite with them for life. The rest is just is extra. 
For questions about weddings at Ocean House or Weekapaug Inn, click here. For general questions about having your wedding in South County, send us an email.