Here are the top eight wedding trends we're seeing for 2015. Whether your style is traditional or bohemian, you may be surprised to find a trend you'll be using at your wedding. Our talented South County vendors can customize your wedding to your specifications.
1. Distinct Style
We're seeing a trend toward bohemian-themed, all-natural, eco-friendly, rustic weddings. Set your guest tables with mismatched, vintage china, add a distinctly personal touch to your invites and let your own, unique style shine-through.
2. Special Settings
Unique and unexpected wedding venues are a growing trend. Look for weddings taking place at summer camps, ranches, castles, museums and private estates. Or, as our featured couple is doing, a farm stand.
3. British Invasion
The influence of the Brits is still running strong. Aside from the obvious Royal Wedding influences, there's a new influx of inspiration coming from the popularity of Downtown Abbey. Expect to see evidence of British traditionalism in floral arrangements, table displays, printed materials, etc. Always add your own spin, above is a very traditional ring bearer's pillow, but personalized with The Towers, a unique, South County touch.
4. Floral Freedom
Brides are showing their individuality in their bouquets and floral arrangements. Gone are the days of the traditional all-white rose flowers. Expect to see more greenery, more colors, free-spirited wildflower arrangements, green table garlands, and items other than flowers such as berries, fruits, herbs and even acorns.
5. Suspended Decor
Instead of, or in addition to, standard table centerpieces, 2015 will bring hanging lanterns, hanging floral arrangements, garlands and even floral chandeliers.
6. Warm Metallics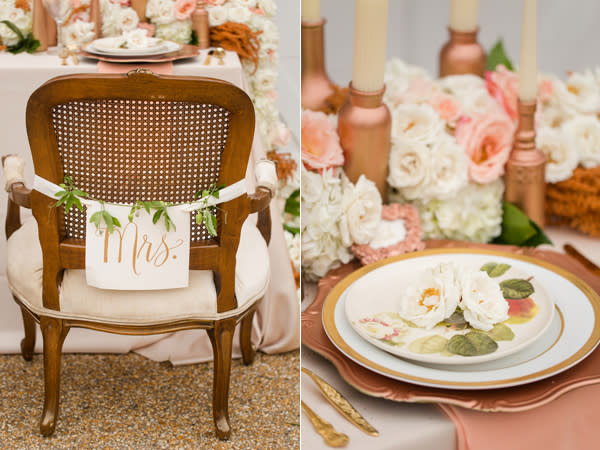 Expect to see more warm metalics such as copper or rose gold used in various ways, from flatware, vases and invites to even metallic dusting on wedding cakes.
7. Technology
The evolution of technology has made it possible to have your guest book, photo booth, seating plan and more on an iPad. Also, instead of a pricey videographer, couples are opting for go-pro cameras taking video.
8. The New Registry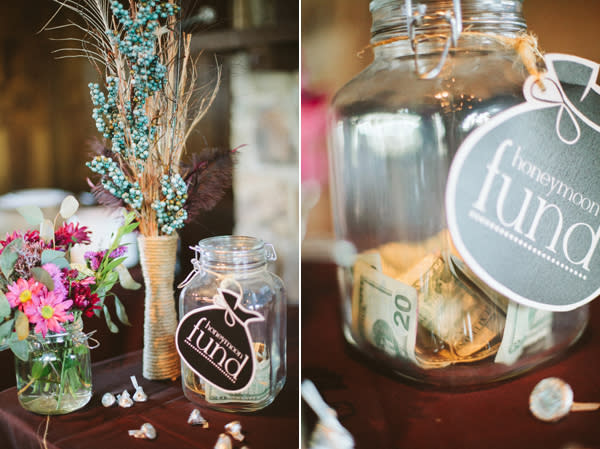 Couples are no longer registering for china, Kitchen Aide mixers and pots and pans, but for experiences, cash and even money for a honeymoon. From high-tech versions of registering online for your honeymoon funds to simply adding a jar for donations at the reception site, it's clear that priorities have changed.