At the risk of dating myself, my first introduction to croquet was the movie Heathers. It seemed like high-class mini-golf to me at the time, and in some ways, I guess it is, though the rules are a little more complicated. The game of croquet was extremely popular in Victorian England. It is thought to have been invented in France (hence it's French name) by shepherds, and crossed over into Ireland and eventually made its way to England in the 1850s. Of course Americans during that time caught on to the popular sport and it became the fastest growing pastime on both continents. The game presented an opportunity for both men and women to interact under a socially accepted premise and in Victorian times, any chance for men to interact with women was welcome. As The Journal of Sports History, states, the game was "not too fatiguing for the delicate girl, or too tame for the most adventurous boy."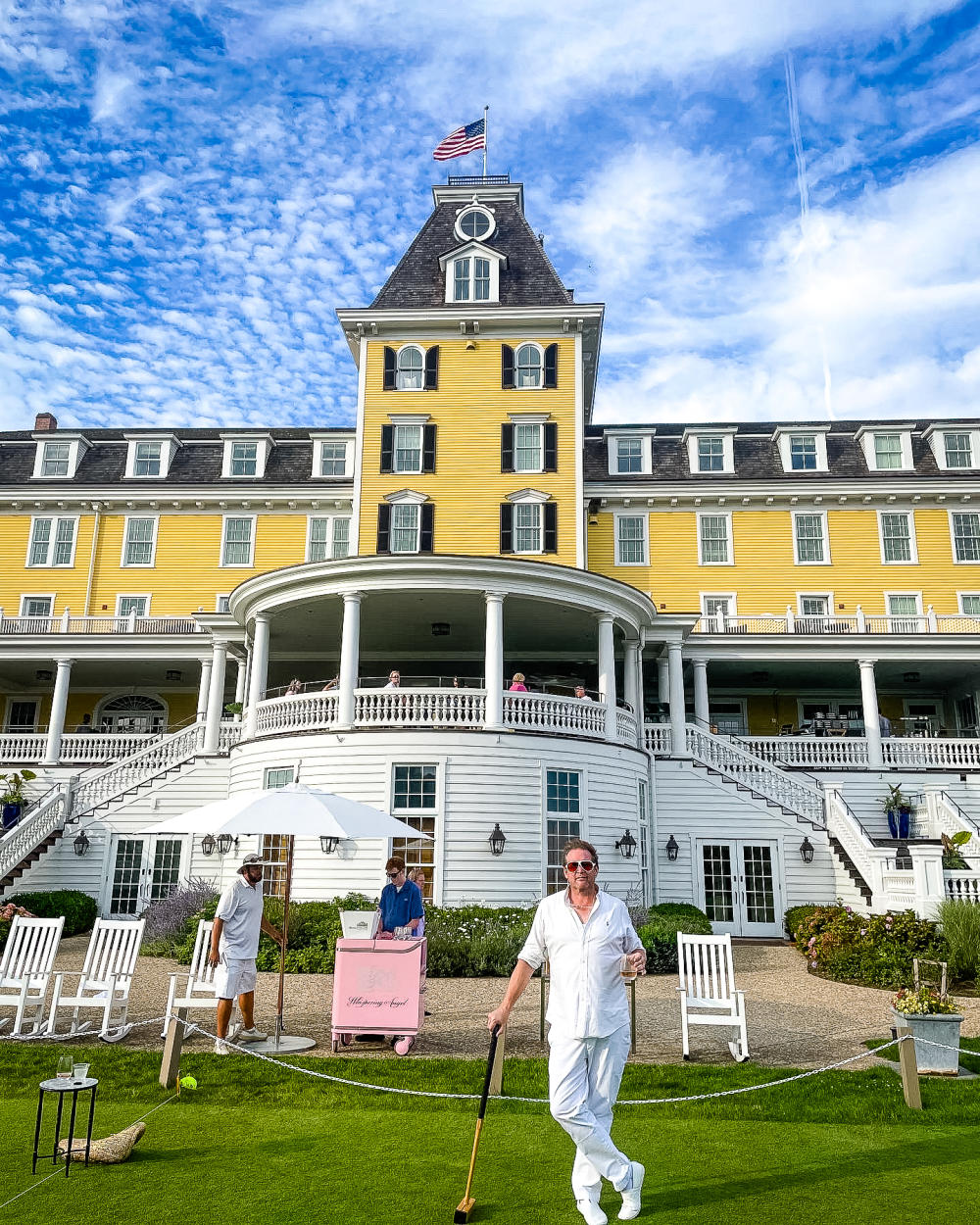 I was thrilled when presented an opportunity to experience croquet, learn from a master all while sipping rose at the Ocean House. What better way to spend a summer evening? The croquet court sits to the right of the Ocean House and overlooks the beach below. The air is fresh and clean with the scent of beach roses and the sound of crashing waves in the background. Husband and I had donned our white attire as croquet, like tennis, requires all white.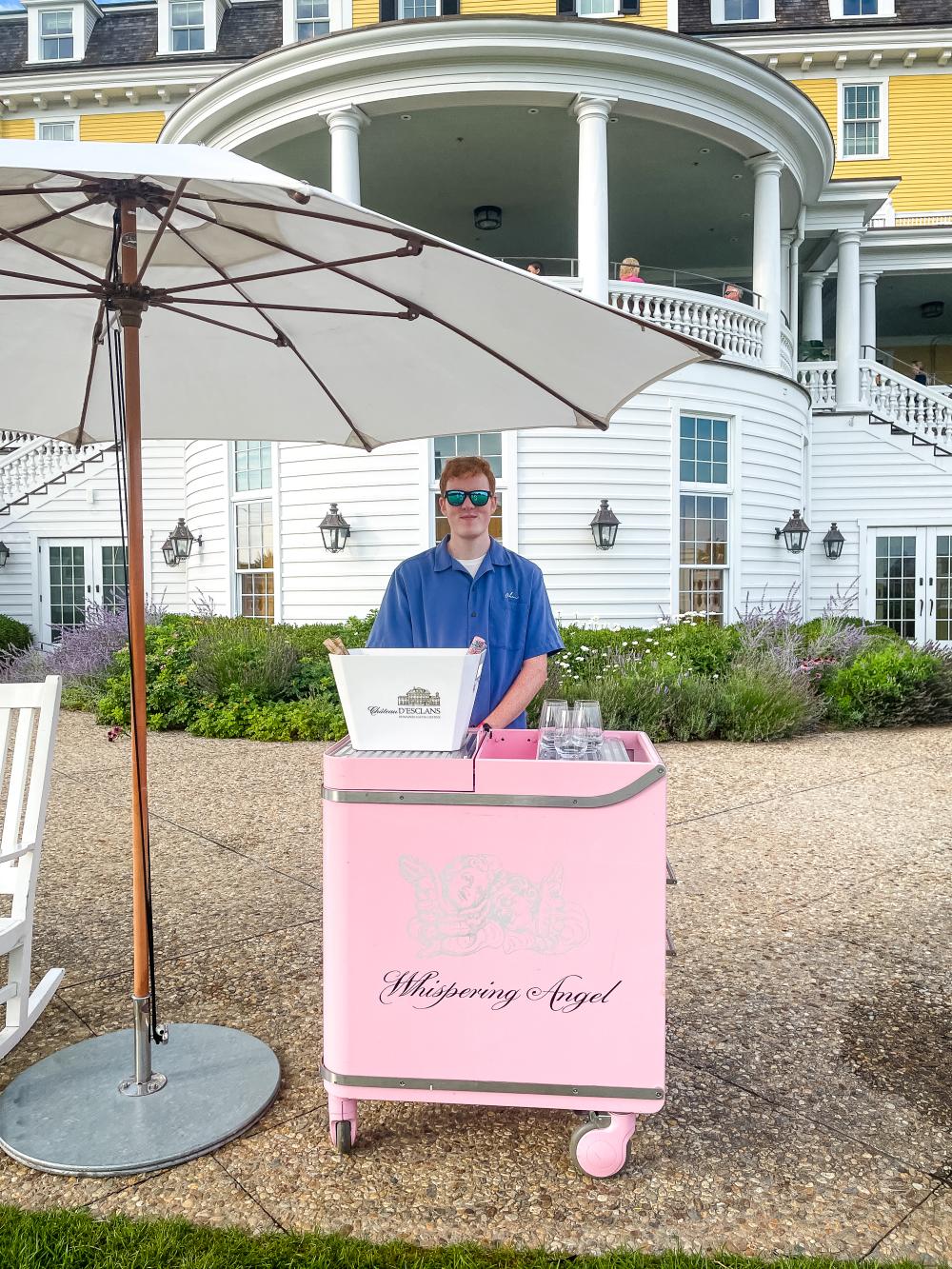 Upon arriving at the croquet court we were greeted by the Whispering Angel cart and our server for the evening. Whispering Angel Wine & Wickets is sponsored by Château d'Esclans as the famous rosé producer from Provence, France, introduces their newest rosé, The Beach by Whispering Angel. We tried a glass of The Beach and it was delicious, featuring flavors of summer such as red berries with hints of lime and mel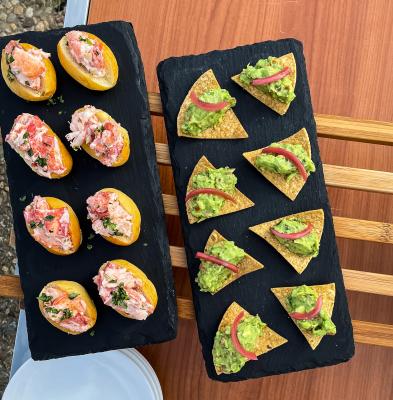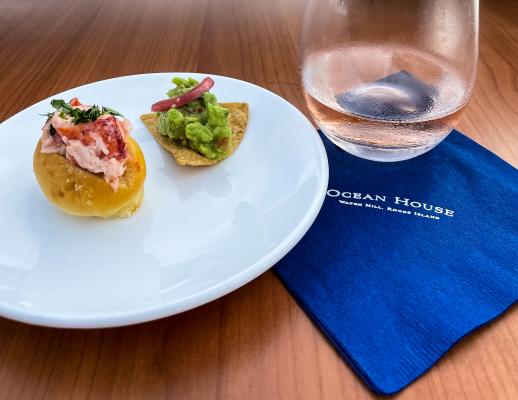 In addition to the wine, hors d'oeuvres were provided including mini lobster rolls in buttery buns, corn chips and guacamole, mini beef wellingtons and tasty crab cakes. As we munched on the appetizers we were introduced to croquet master, Stephen Morgan who would be our instructor for the evening.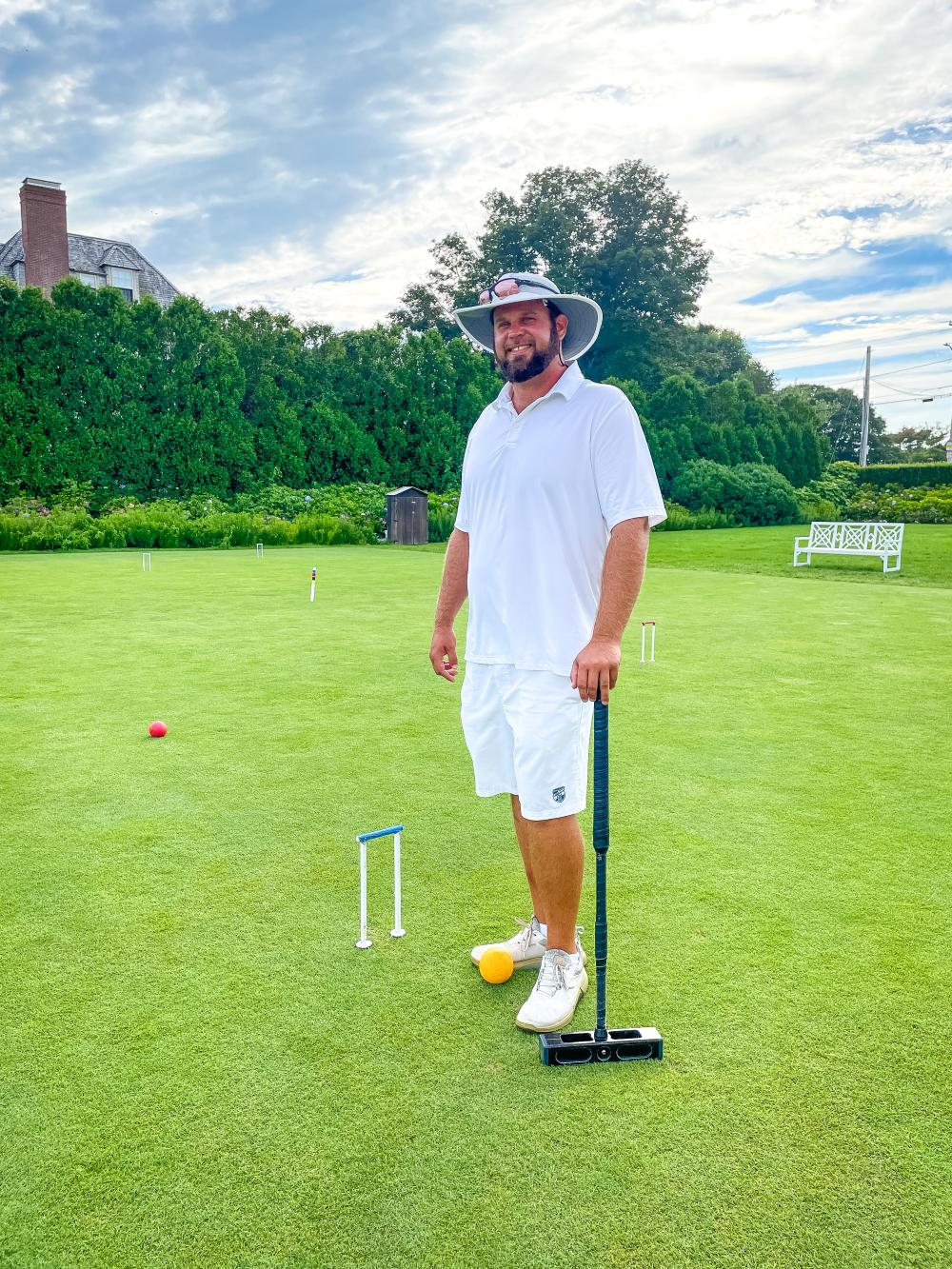 Stephen has been playing croquet since the age of four. He has competed nationally and internationally. He is truly a master of the sport and we were privileged to have him show us the ropes. We started off being sized for our mallets, then practicing our swings. Eventually we hit a few balls and with beginner's luck I was able to hit my ball through the wicket on the first try! That luck didn't last long as I realized it does take skill and practice and control to get those balls where you want them.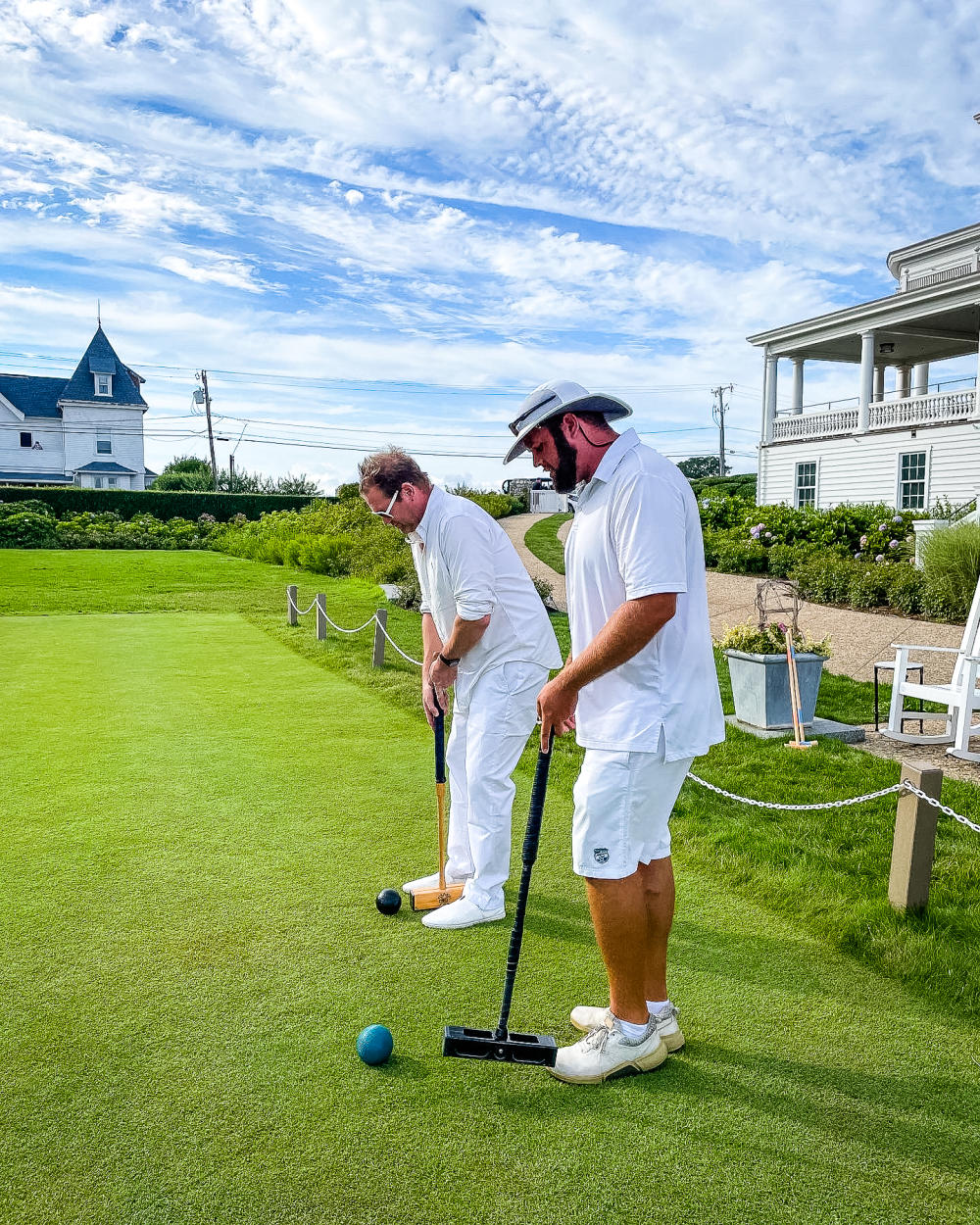 We played a complete game and if you're waiting to find out who won, my husband beat me. His prowess at pool trumped my prowess at mini-golf. In the end, the experience was well worth it and we both agreed it was a lot of fun. It's truly a beautiful way to spend a summer evening and the best part is, anyone can go and experience a game of croquet at the Ocean House, you don't need to be a guest of the hotel to do this. Click here to book your own Ocean House croquet experience.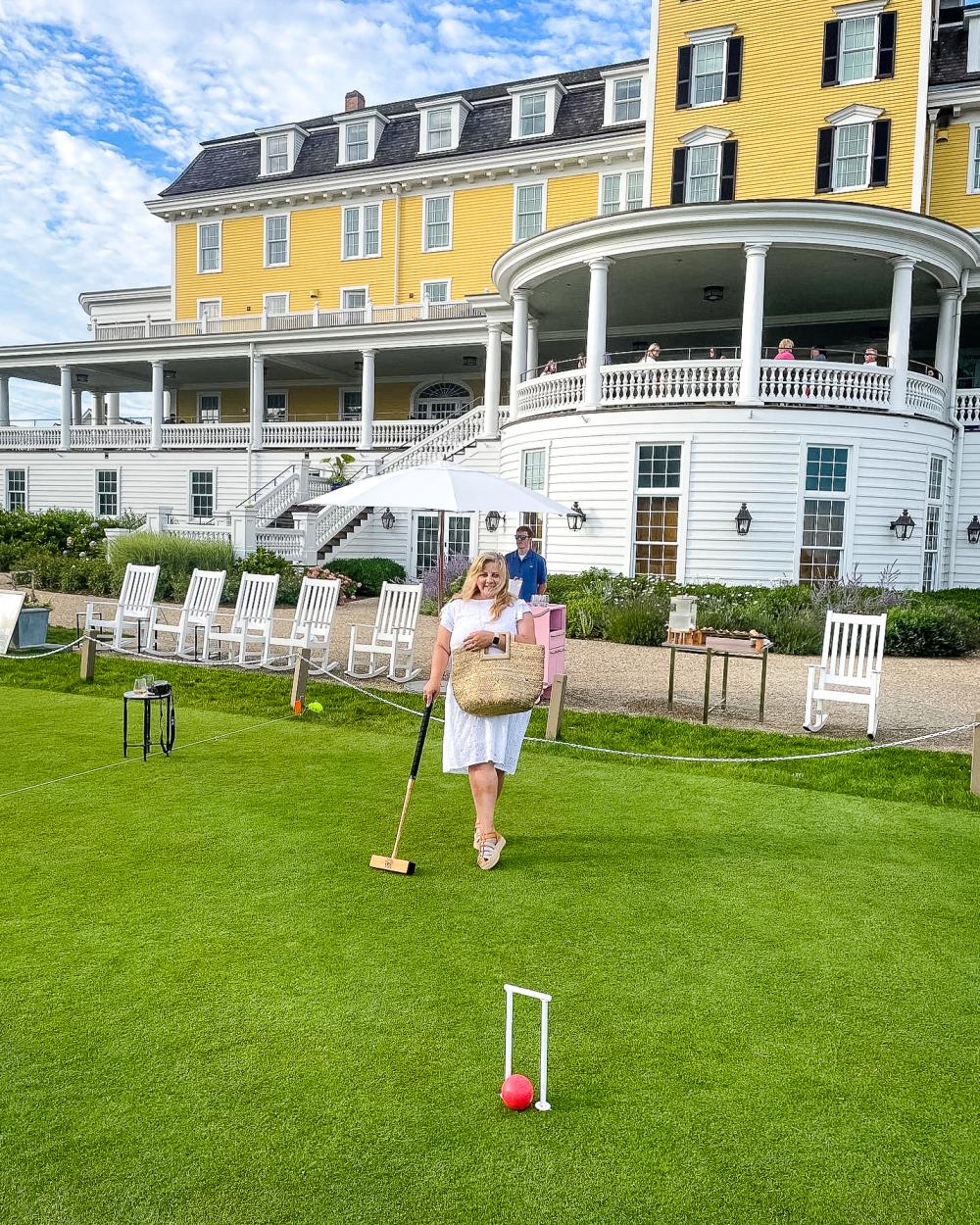 For more events at Ocean House such as artist and author events, lobster boils and barbecues, wine events and more visit their events site.