"My dad, Lyman advised me to 'live outside the box'," says Justin Goff, owner of Three Islands - a clothing boutique in South County, Rhode Island's exclusive village of Watch Hill, where he grew up. In 1999, Justin took his dad's advice and moved to Bali to start a furniture exporting business with a couple of friends. He fell in love with the food, the beaches, and the fact that everyone in Bali seems to smile all the time - genuinely. He soon swapped his polo shirts for island style batik shirts and a smile. "I loved how they made me feel," he says, "instantly in vacation mode."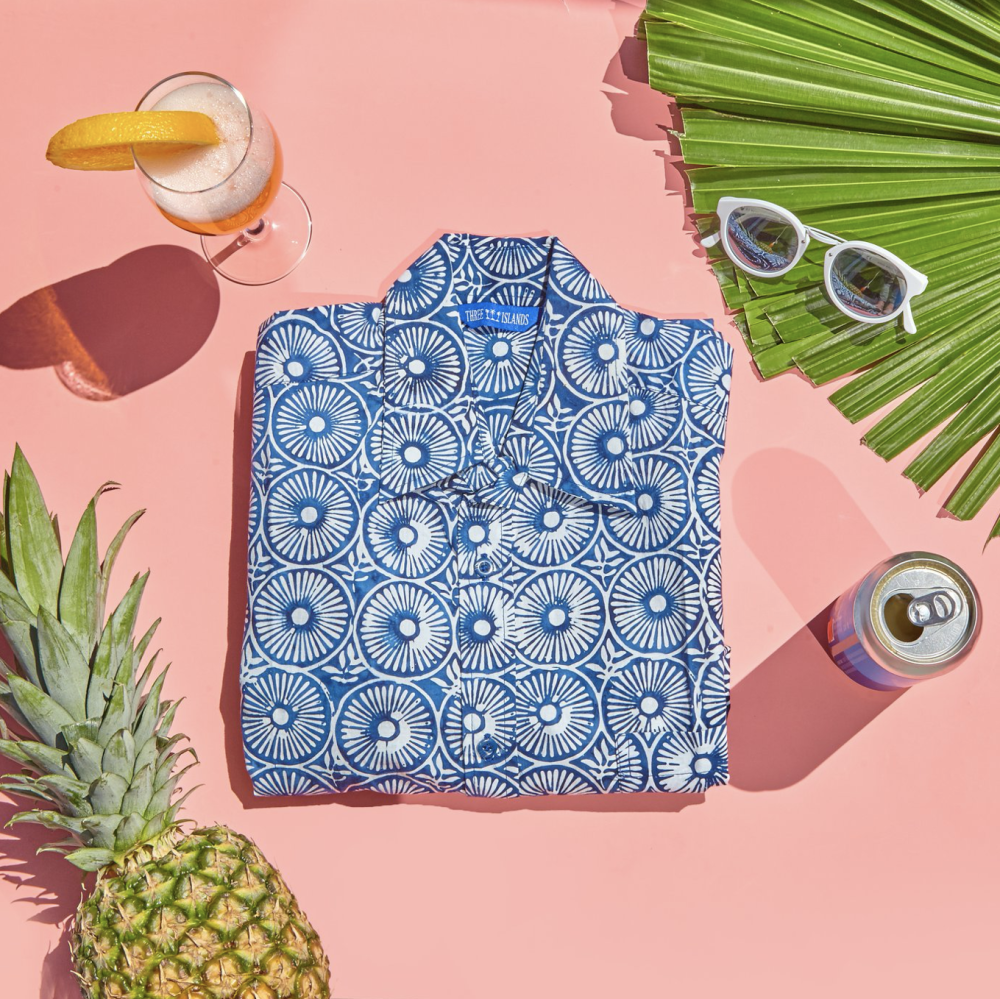 In 2009 he partnered with his cousin to bring the island men's shirts to the U.S. and they sold them up and down the East Coast. Men told them the shirts made them feel lighter, cooler, and way more fun. The shirts were a hit. In 2012, the cousins opened up their boutique in Watch Hill and they sell batik prints for the whole family - men, women and children. In 2015 he met and married his wife, Tika, a Balinese swimwear designer who now designs some of the women's dresses sold exclusively at the boutique. 
We caught up with Justin recently and asked him to tell us more about his little island boutique in South County. 
Why the name, Three Islands? 
It's because my story started in Rhode Island (yes, I know it's not really an island!). Then some time spent in New Zealand growing up with my family, which really ignited my love of adventure. And finally, my life was really transformed in Bali. That whole island vibe has become so much about who I am and what our brand is. It's about getting back to basics and having fun. Turning off the phone and picking up a good book. Spending time with family and friends. Taking a siesta in a hammock. Going on a bike ride to get ice cream. 
Tell us about your fabrics. How you source them, what you look for in choosing them, how and where they're made. 
All fabrics are sourced on the island of Bali, Indonesia. We buy all of our fabrics white then have them hand blocked or hand screened. The block printing uses a copper stamp and wax to dye the fabrics. Old school! I started to going to the traditional batik markets in Bali and getting fabric to make shirts for myself. Then bringing friends who visited to make some clothes. People back in the states loved them! 
How did you meet your wife and what are her designs like?
I met my wife buying fabrics in the traditional markets of Bali. I was at my main batik supplier's shop searching for new prints and we chatted. She studied accounting and worked for a large resort before quitting to pursue her fashion dreams. We have had great success with her designs and prints this year in the store. She adds a little bohemian vibe to the store and brings in a new look. She just brought in some new pants and skirts that are flying off the shelves. You can see the pants online now and more to come this Fall online.
What was your concept when you went into business? What did you want to bring to Watch Hill?  
We wanted to make some fun clothes that people have a good time wearing. We wanted a bright and fun store in Watch Hill to be our flagship store for our brand. Luckily we don't have the Newport store anymore and less is more in these Covid times. We are happy to have our one store front and then it is all online these days. in 2019, 50% of our revenue was on the road doing pop up sales and events. Of course that business is no longer. We have adapted and preparing to be a one store and internet only business.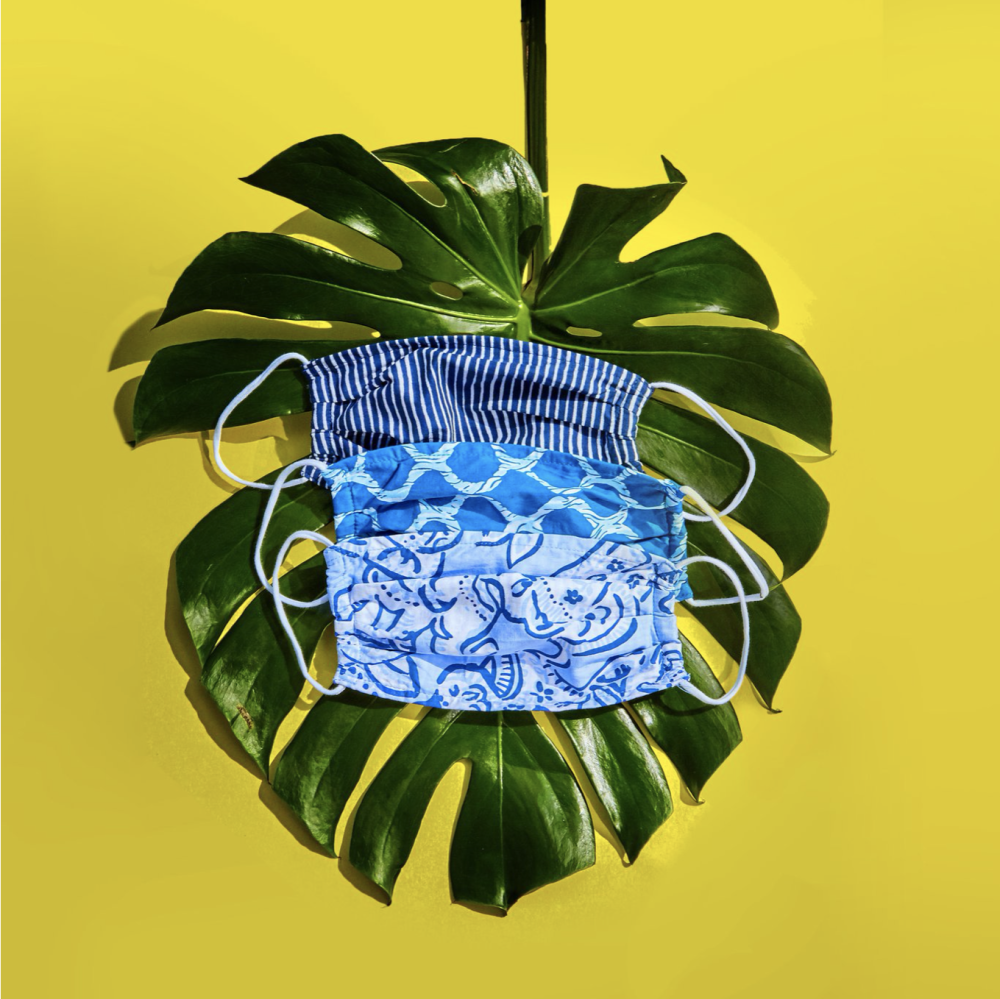 You are selling and donating some of the prettiest and most comfortable face masks we've seen out there, tell us more. 
We are selling adult and kids three-packs of masks. For every three purchased we donate three to all sorts of folks on the various front lines such as grocery store workers. teachers, retail workers, UPS/USPS workers, nurses, doctors, town hall employees, bank tellers. Our goal is to do our little part to keep the community safe.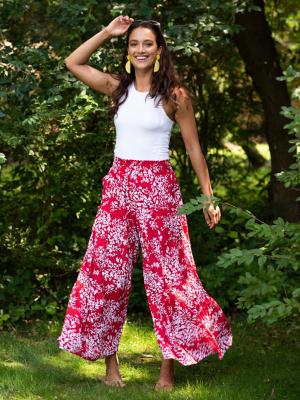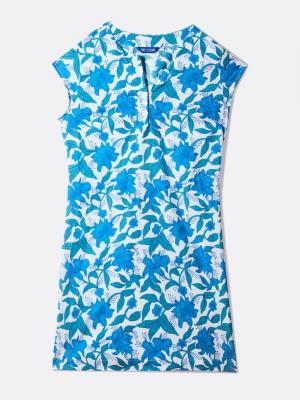 What are some of your best sellers?
For the ladies the Nantucket dress is our all time best seller. Then the St. Lucia top, sleep shorts, and the house pants. For men it is the shirts and swim trunks. We also make the best and most comfortable cotton boxers. Our men's and ladies' house pants which we have had for years are in high demand during these times where everyone seems to be working from home. 
Any sales coming up? 
We are currently 15% off in the store with all shoes 30% off all shoes.
When do you close for the season? 
Usually the day after Columbus Day we close but maybe we can squeeze a little extra in this Corona year. Also we do a Black Friday and Saturday after Thanksgiving in the store. No heat so dress warm! 
Three Islands is located at 99 Bay Street in Watch Hill, RI.