Couples seeking extraordinary experiences can celebrate Valentine's Day with the nationally acclaimed Ocean House Management Collection, including the iconic Ocean House, Preserve Sporting Club, and Weekapaug Inn. This year's special Valentine's Day packages invite discerning couples to spread love through philanthropy, maintain privacy and physical distancing, or have the ultimate get together with their "quaranteam." Each package includes luxurious accommodations, one-of-a-kind dining and remarkable activities. 
"Share the Love" Giving Package 
For couples who are inspired to spread their love and help others, Ocean House Management Collection can help their dreams come true with this specially designed philanthropic package, which includes: 
● Use of the OHM Food Truck "Off the Menu" to deliver and distribute 1,000 meals to an East Coast non-profit destination of their choice, complete with OHM staff to assist (on a mutually agreeable date in 2021) 
● A three-day, two-night stay at the triple Five-Star Ocean House or the Five-Star Weekapaug Inn on Rhode Island's Atlantic Coast, including the opportunity to meet OHM chefs who will assist with the food truck. Breakfasts, lunches and dinners for two are included. 
● A $25,000 donation to the Ocean House Fund for Charitable Giving, which will be gifted to organization(s) to help children and families in need. 
Package rates start at $65,300 
To book the Give the Love Package please call 855.678.0364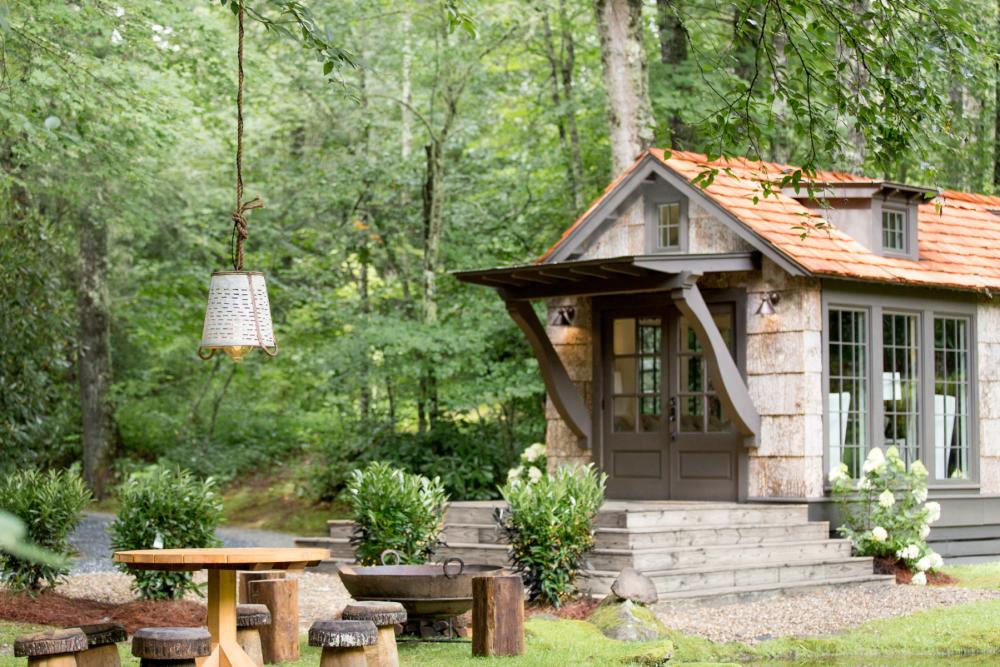 "Preserve Your Romance" at Preserve Sporting Club & Residences 
Nestled on 3,500 pristine and tranquil acres of New England woodlands, Preserve Sporting Club in Richmond, Rhode Island offers the ideal social distancing destination, enhanced by world-class sporting and farm to table cuisine. Package includes: 
● Private helicopter transportation through BLADE to and from New York City, Boston or Fairfield, CT to The Preserve's private helipad 
● A three-day, two-night stay for two in one of The Preserve's luxury homes 
● Ownership of your own romantic designer cozy cabin at The Preserve, a tiny home designed by award-winning architect Jeffrey Dugan. Offering 270 degree views, stylish shiplap and striking slanted ceiling pitches, this cozy cabin includes 450 square feet of living space, one bedroom and one bathroom. (During the couple's stay, they can select furnishings and final treatments for their new home). 
● A lifetime Preserve Club Membership, inclusive of all Preserve amenities; access to The Range, the largest indoor automated shooting range in the country; invitations to private events; and more. 
● Two all-terrain electric bikes 
● Private Hunter boots closet experience, where guests can pick out a pair of boots to take home 
● Choice of three private outdoors activities: fly-fishing, clay shooting, biking, hiking, zip-lining 
● A private range class for two.
● A private dining experience in the Maker's Mark Hobbit House 
● A $5,000 gift card to The Sporting Shoppe, to purchase a selection of outdoor attire, fine jewelry and other items available. 
Package rates start at $999,500 
For more information and to book, please call Laurie Hobbs at 401.584-7014 or email lhobbs@oceanhouseri.com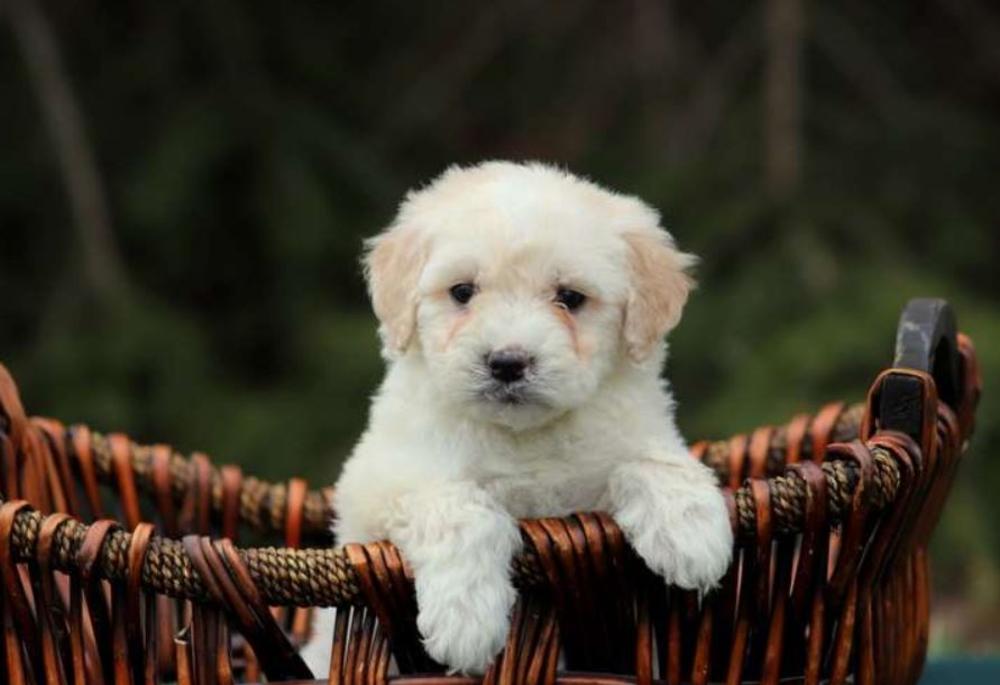 "Private Puppy Love" Package at Weekapaug Inn 
With scenic water views, Weekapaug Inn in Rhode Island provides couples the opportunity to reconnect with nature and each other with a quintessential coastal New England experience. The whimsical "Private Puppy Love" package includes: 
● Two nights in a Carriage House Suite, featuring a private entrance 
● A Volvo XC90 Recharge Plug-in Hybrid SUV to take home, including backrest massage front seats, 360-degree surround view camera, park assist and many other luxury features 
● A goldendoodle puppy to take home (to qualified, pre-screened couples) 
● A puppy starter kit, including bowls, a pet bed and a $1,000 gift certificate to Chewy.com for food and other items to be sent to your home 
● Five private puppy training classes (one at Weekapaug Inn and four virtual classes at home with your own personalized trainer) 
● Louis Roederer Champagne, including a bottle of Cristal during the stay 
● Private beach walk experience for three with the hotel's resident Naturalist 
● Professional photography session on the beach of the couple and puppy 
● Private evening stargazing experience and officially place a star in your name 
● Private in-suite dining (breakfast, lunch and dinner) for three (two adults and one puppy) 
Package rates start at $94,795 
To book the Private Puppy Love Package please call 855.679.2995​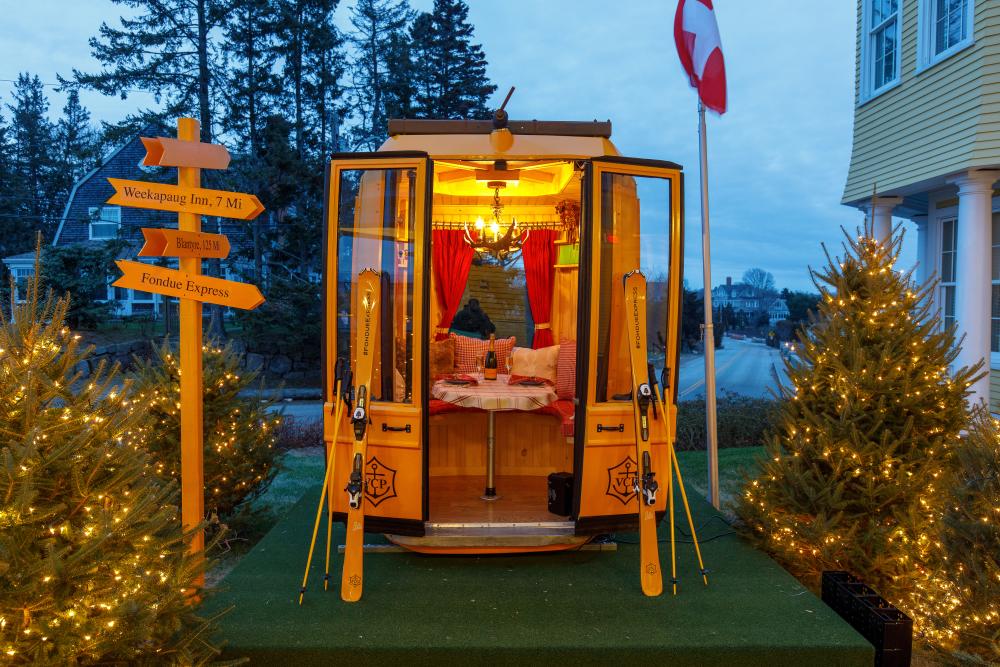 The Ultimate "Ocean Escape" at Ocean House 
Privacy is the new luxury this year. Couples looking for spectacular ocean views, refined elegance and the utmost privacy can indulge in a luxurious romantic retreat at the Forbes triple Five-Star Ocean House in Watch Hill, Rhode Island. Package includes: 
● Private jet transfers to and from New York City, Boston or Fairfield, CT through KWST (Westerly Airport) in a luxury large cabin jet. Private use of one of the Resort's Mercedes-Benz cars for use during the entire stay. 
● Two nights for two in an ocean front and ocean view suite, featuring private entrance 
● Private wine and chocolate tasting course at the resort's Center for Wine & Culinary Arts 
● Champagne breakfast for two in the resort's Fondue Village, a unique private dining experience inside a vintage ski gondola including chocolate fondue 
● A private in-suite dining experience, prepared by a private chef 
● In-suite breakfast including endless mimosas with Veuve Clicquot champagne 
● OH! Spa private couples' massage 
● Private four-minute fireworks show, overlooking the Atlantic Ocean 
● Capturing the spirit of the ocean, a Tiffany Elsa Peretti Wave five-row bangle bracelet in silver and 18k rose gold, medium. 
● A personal valet to help with the onsite details of your stay 
● A bottle of Veuve Clicquot champagne delivered to your home each month for the rest of 2021 to remind you of your Ocean House visit 
● A return three day, two-night stay for two in June 2021 plus a $2,500 gift certificate towards food, beverage, private ocean cruise and spa experiences 
Package rates start at $68,890 
To book the Ultimate "Ocean Escape" Package please call 855.678.0364​
Reservations for each of these special packages need to be made 15 days in advance. Based on availability and restrictions apply. 
In addition to these exclusive packages, Ocean House, Weekapaug Inn, and the Preserve Sporting Club offer additional options for couples and guests seeking a memorable getaway this February and all year long. Individuals interested in dining or overnight accommodations can call 888.974.7613. 
About Ocean House Management (OHM) Collection 
Ocean House Management, LLC is a curator of New England's most exceptional luxury hotels, restaurants and residences. An exclusive hospitality management company, OHM is defined by its philosophy to provide extraordinary experiences to discerning travelers. The collection's award-winning properties offer inspiring amenities, and creative connections to culinary, nature, art, design and wellness. OHM was founded in 2010 with the redevelopment of Ocean House, a Forbes Triple Five-Star hotel -- one of only 13 in the world. Featuring three Relais & Châteaux hotels, the portfolio includes: Ocean House (OceanHouseRI.com) and Watch Hill Inn (WatchHillInn.com) in Watch Hill, RI; Forbes Five-Star Weekapaug Inn (WeekapaugInn.com) in Westerly, RI; Inn at Hastings Park (InnatHastingsPark.com) in Lexington, Mass.; and Preserve Sporting Club & Residences in Richmond, RI (PreserveSportingClub.com). For more information, visit OHMCollection.com