If you miss travel (don't we all?) and you're looking for a wintery escape that will make you feel like you're somewhere in the Swiss Alps but also by the ocean, take a trip to South County, RI this winter. The storied Ocean House in Watch Hill almost next door to Taylor Swift's mansion and overlooking the ocean, has some great deals right now.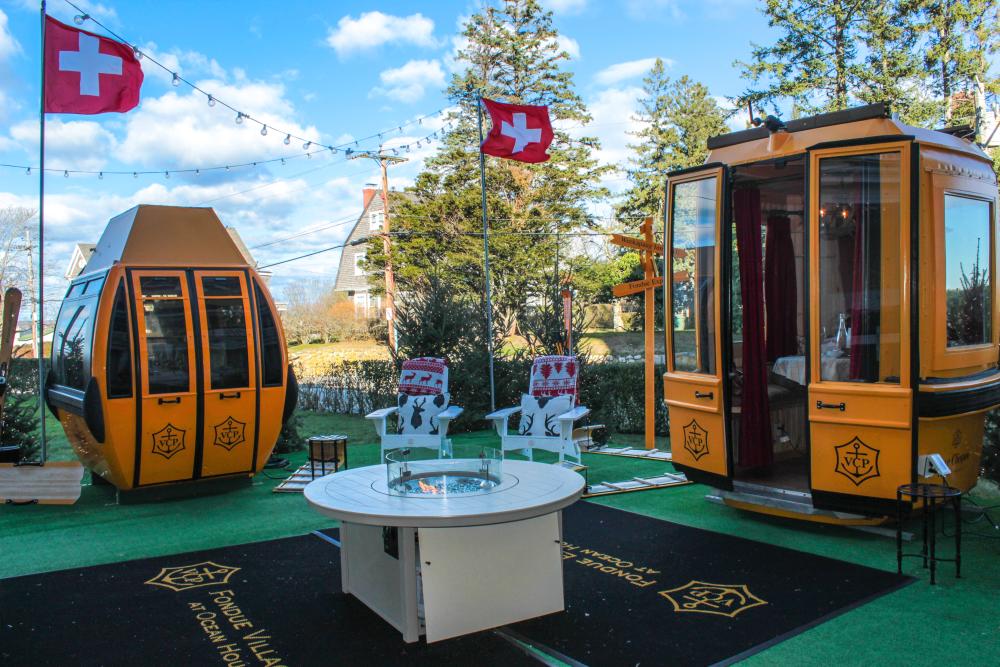 They're also offering their unique Veuve Clicquot Fondue Express Village dining experience and have expanded it to include breakfast and afternoon crepes. Even if you're a local or a nearby New Englander, take a daytrip and make memories that you'll cherish. Or gift someone this dining experience – maybe they'll even invite you along.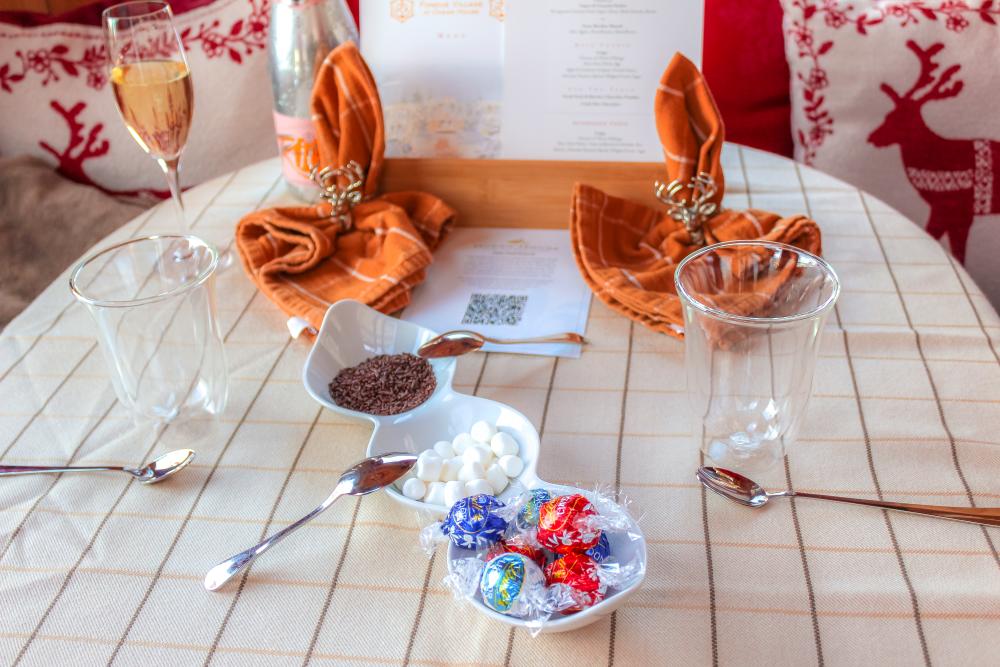 We've told you about the Fondue Village lunch and dinner experiences in the past. So let us tell you about breakfast. Imagine waking up at the Ocean House and enjoying a special private breakfast in your very own ski gondola. You start off with a glass of Veuve Clicquot champagne. Inside your private gondola there are heavy red velvet curtains you can close to keep the sun out or for extra privacy. The decor is rustic luxury: soft, plush pillows and elegant tableware including elk napkin holders, even heated blankets to keep you warm. You'll warm up quickly with the cup of hot chocolate you make yourself using the Lindt chocolates and accouterments such as chocolate sprinkles and mini marshmallows. Your server will bring you your hot milk of choice (there are nondairy options) and you just add the Lindt chocolates til your hot chocolate is the right amount of chocolate for you, add marshmallows and sprinkles and enjoy!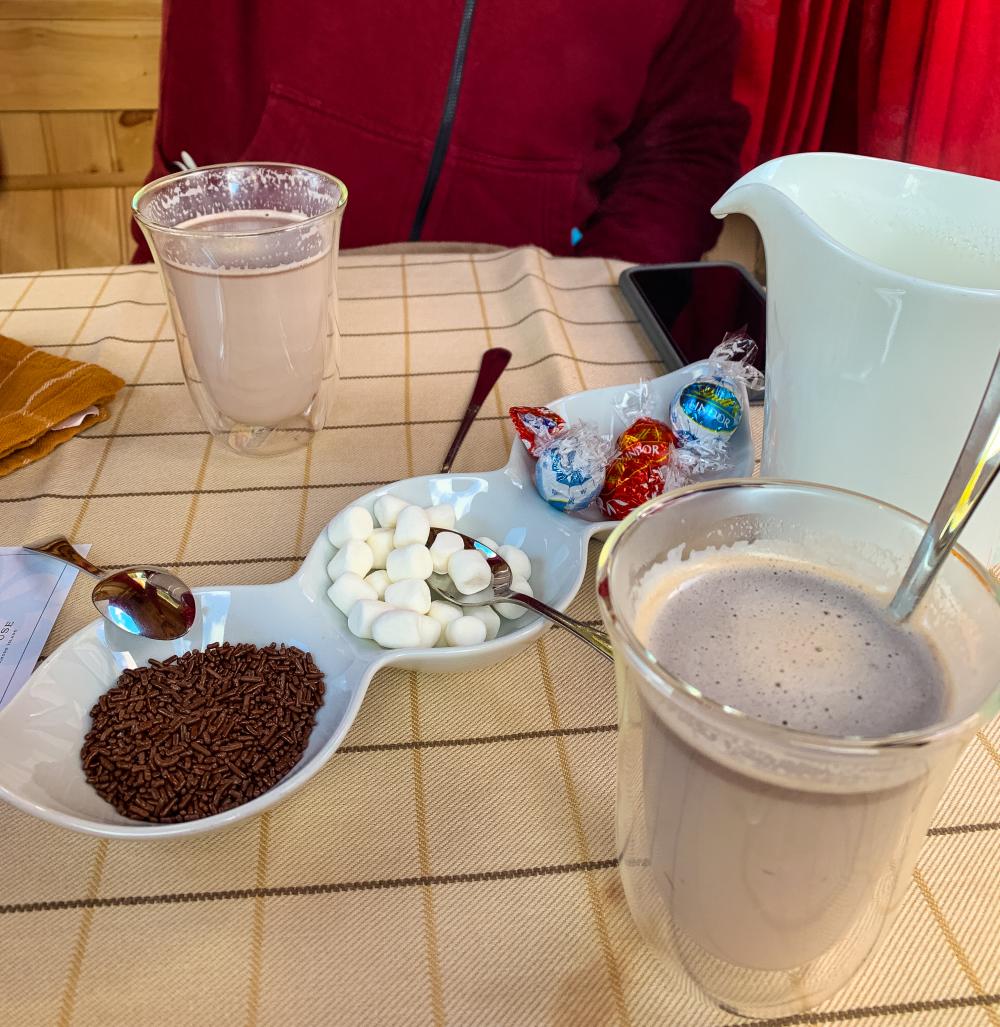 For the first course you have a choice of yogurt and granola parfait (pictured) or Swiss Bircher muesli.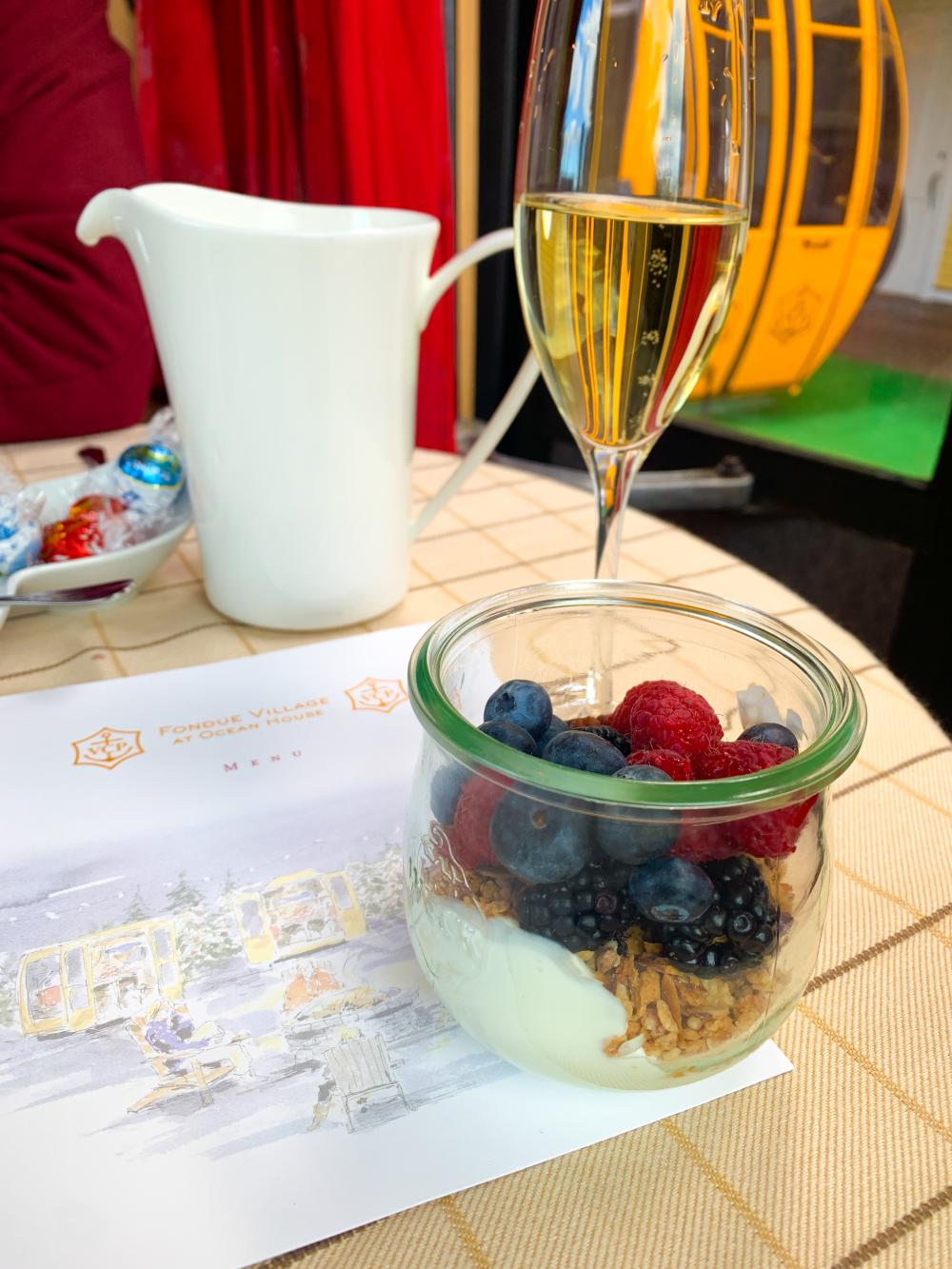 The second course is a crepe and you can choose from three different fillings: ham and cheese topped with an egg (pictured), apple and cinnamon compote with caramel sauce or chocolate hazelnut spread with whipped cream and sugar. The main course can be accompanied by a specialty cocktail the Veuve Clicquot Rich Rose cranberry cinnamon cocktail or a glass of Veuve Clicquot Yellow Label Brut champagne.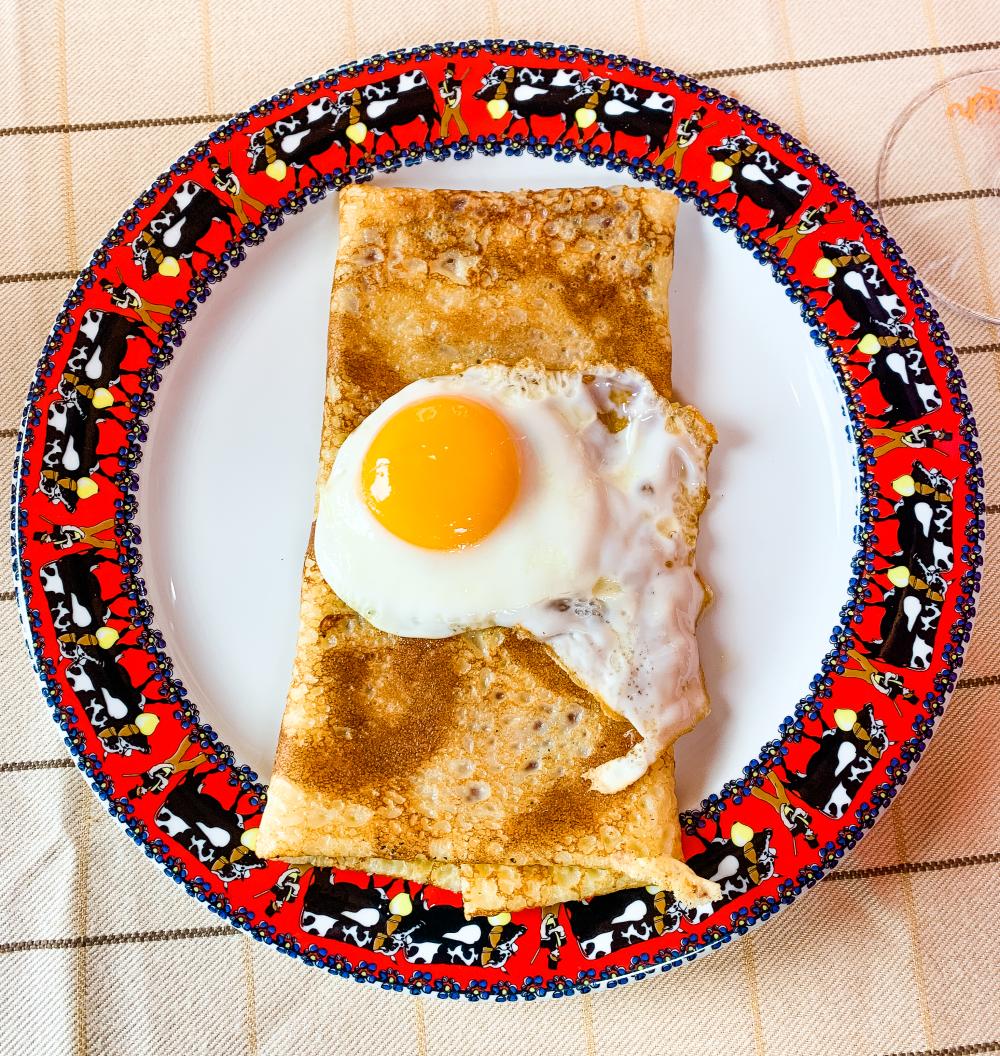 Finally, just when you think you can't eat another bite, your server knocks on the gondola door and brings you chocolate fondue. Pouring rich melted hot chocolate into the fondue pot your mouth waters all over again. There is an assortment of fruit for dipping, bananas, pineapple and strawberries. I promise you, you'll want to savor every bite, but won't be able to finish.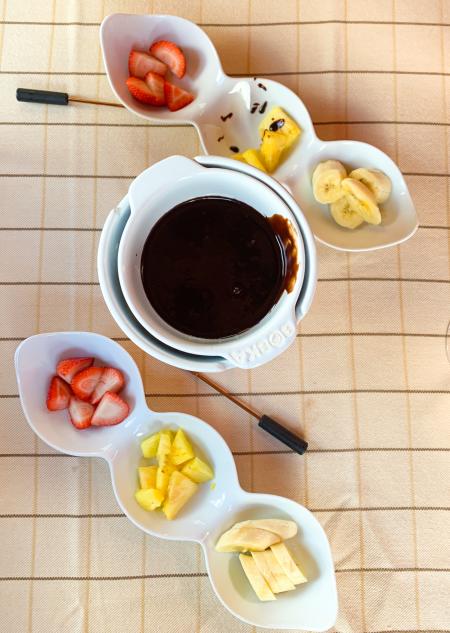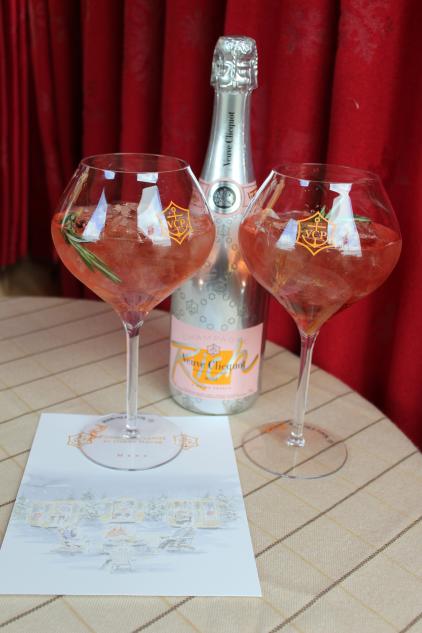 To book your experience and review the menu for both breakfast and afternoon crepes, click here.